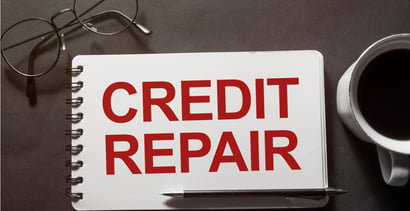 When you are willing to pay for help fixing your credit, you'd really like to deal with credit repair services that actually work. Below are three such companies identified by the BadCredit.org staff based on our own reviews and independent ratings.
All three can file dispute letters with the major credit bureaus for inaccurate, unfair, or unverifiable data on your credit reports. While they cannot guarantee results, they will work hard to rid your credit reports of errors contributing to a bad credit score.
Best Credit Repair Services
The purpose of credit repair is to ensure your credit score is not being hurt by bad information. While you could do the job yourself, these three credit repair services have years of experience recognizing, disputing, and removing inaccurate data on behalf of hundreds of thousands of customers.
These companies make the process easy and charge what we judge to be reasonable rates for the services they provide. You can get a free consultation by clicking on the START NOW links in the summary boxes that follow.
Lexington Law, based in Utah, offers a complete menu of credit-related services across the country. It has long been our top-ranked credit repair firm, in part, for its ability to represent you in court if necessary. While that is usually a remote possibility, it's good to know that a staff of lawyers stands by in case they're needed.
Although results cannot be guaranteed, many Lexington Law clients see their credit scores rise by dozens of points, and some even attain a good credit score. The basic Concord Standard service files a set number of disputes per month with each credit bureau.
You can move up to the Concord Premier service, which adds hard inquiry clean-up, a full credit score analysis, alerts for new negative items, and credit report monitoring. The top offering from this credit repair firm is Premier Plus, which offers cease and desist letters, identity theft protection, credit counseling from an accredited credit counselor, FICO score tracking, and access to valuable personal finance tools.
Sky Blue Credit Repair is a leader in the credit repair industry, thanks to its unconditional guarantee of a full refund if, for any reason, you aren't satisfied.
The company differs from most competitors by offering a single level of service. Although its monthly subscription rate is lower than some, it charges a high one-time review and setup fee of $79. The money buys you five challenges to each of the three major credit bureaus every 35 days.
You also get cease and desist letters, debt validation services, debt settlement consultations, and credit score analysis. The company's aggressive program may yield results in as little as a month or two.
CreditRepair.com has issued more than 19 million challenges since its founding, including over 1 million in 2019. It offers a nifty mobile app with an efficient design that simplifies its use.
The Basic service level is best when your credit reports have only a few derogatory items and you have average to good credit. You can select the Moderate or Aggressive levels of service if your credit history contains many negative items.
This credit restoration service claims an average score improvement of 40 points over the first four months. All service levels actively engage with the three major credit bureaus and provide credit report activity alerts, access to an online dashboard, score analysis, and credit monitoring.
How Does Credit Repair Work?
Credit repair is concerned with removing inaccurate, unfair, outdated, and unverifiable items from your credit reports. When successful, it can improve your credit score.
The Federal Trade Commission reports that one-fifth of consumers have incorrect information on at least one credit report. While some errors are trivial, others can hurt your credit score, making it harder to access low-cost credit.
Moreover, incorrect derogatory information on your reports can hamper your ability to rent an apartment or land a job.
If you want to attempt the credit repair process on your own, you start by obtaining free copies of your credit reports (one each from Experian, TransUnion, and Equifax). You can get your free credit reports from AnnualCreditReport.com.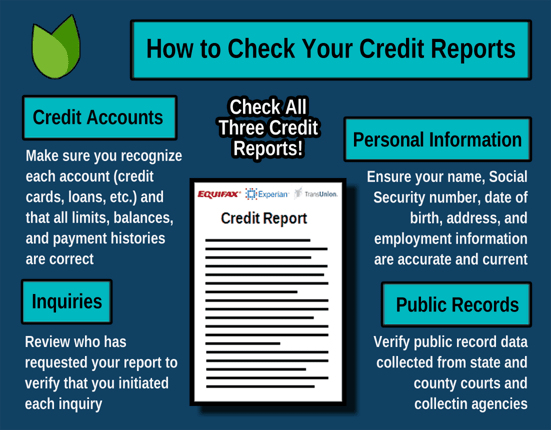 Fixing your credit involves combing through each report, flagging questionable information, and filing disputes with the three major credit bureaus responsible for calculating your FICO credit score.
Typical errors revolve around unauthorized credit checks, inaccurately reported missing payments, incorrect account balances, and unrecognized accounts or activity, including credit card accounts.
Late credit card or loan payments (over 30 days past due) can reduce your credit score significantly and linger in your credit history for seven years. They can also presage worse problems, including encounters with a debt collector, defaults, repossessions, foreclosures, and bankruptcy.
Most derogatory items remain on your credit report for seven years, except for Chapter 7 bankruptcy, which has a shelf life of 10 years. Thankfully, your credit score can begin to recover after a couple of years.
When you attempt your own credit repair, you'll have to submit your disputes to the three major credit bureaus, either online, over the phone, or in writing. Here is the relevant contact information:
Equifax Information Services
P.O. Box 740256
Atlanta, GA 30374
(866) 349-5191
www.equifax.com/personal/credit-report-services/credit-dispute/
Experian
P.O. Box 4500
Allen, TX 75013
(866) 200-6020
www.experian.com/disputes/main.html
TransUnion Consumer Solutions
P.O. Box 2000
Chester, PA 19016
(800)-916-8800
www.transunion.com/credit-disputes/dispute-your-credit
Each dispute requires a separate filing, backed by a full explanation and supporting documentation.
The Fair Credit Reporting Act (FCRA) requires the credit bureaus to rule on your dispute within 30 days. Generally, the bureaus relegate the job to the information providers — your creditors and lenders.
You can also dispute items directly with the merchant, creditor, or lender that provided the challenged information. For useful resources that help you file a dispute letter, you can refer to a set of instructions and a template letter offered by the Consumer Financial Protection Bureau (CFPB).
If a credit reporting company upholds your challenge, a correction must be sent to all recipients of the inaccurate information, and the item must be removed from your credit report. If your dispute is rejected, you can add a short statement to your credit report to give your side of the story.
Many folks don't have the time or inclination to dispute a credit reporting company on their own. In that case, you can turn to a credit repair company to do the work for you.
These companies usually operate on a subscription basis, charging you a monthly fee for as long as you subscribe (the average subscription runs four to six months).
Credit repair companies usually commit to filing a set number of disputes and challenges each month, depending on the level of service you purchase. After an initial free interview, the company will review your reports and develop an action plan calling for a set number of disputes to be submitted each month.
Most disputes will revolve around the following types of items:
Simple mistakes: These are easy to fix and include items like incorrect Social Security numbers, addresses, birthdates, and other identifying data. Normally, these are quickly resolved, although back-up documentation may be required.
Unverified items: Items that cannot be verified must be removed from your credit reports. Credit repair services frequently challenge items that are difficult to verify, such as hard inquiries on your credit. If the creditor cannot prove you authorized the inquiry, the credit reporting agency must delete it from your credit report.
Expired items: Derogatory items can stay on your credit reports for a specified period. For example, hard pulls remain for two years, whereas serious credit issues stay for seven to 10 years. Purging expired items isn't usually a problem, but the credit services check anyway.
Serious problems: These include transactions you didn't authorize and accounts that you don't recognize. These types of problems may indicate identity fraud, a major problem requiring much effort to correct. You should report the problem to the Federal Trade Commission and your local police. Several credit repair companies can help you remediate the damage caused by identity fraud.
Typically, the majority of the challenges lodged by credit repair companies deal with unverified hard credit pulls. Often, information providers aren't able to prove that you authorized a hard pull of your credit. It's possible the provider didn't receive proper authorization or didn't retain the information.
Frankly, information providers often find it cheaper to delete contested items than to contest your dispute. Credit repair services count on this fact of life to pick off vulnerable items. It's much harder to remove serious items like write-offs, pursuit by a debt collector, and bankruptcies.
Besides disputing negative items on your behalf, credit repair services may offer additional services, including:
Cease and desist letters: These letters demand that debt collection agencies stop contacting you. Reasons for writing this type of letter include mistaken identity, expired items, unverified debt, or pending court action.
Goodwill letters: These are letters asking creditors to remove a late payment from your credit reports. Typically, you promise to pay the amount you owe in exchange for item removal. When successful, these letters can boost your credit score.
Your service agreement will spell out the services to which you are entitled. Read it carefully before signing.
How Do I Choose a Credit Repair Company?
We suggest that you refer to online reviews from independent information providers, such as BadCredit.org, when choosing a credit repair agency. We provide an overall summary of each business and a rating that reflects general customer response, among other things.
Unfortunately, no one can guarantee you will have a satisfactory experience with any given company, no matter how highly ranked.
We selected Lexington Law as our top recommendation in this review. We give it points for offering service backed by accredited lawyers. Its services seem to be fairly priced, with its top Premium Plus package offering many worthwhile features.
In second place is Sky Blue Credit Repair with its industry-leading 90-day unconditional guarantee. We appreciate its single full-featured service level and its reasonable subscription price, although the setup fee seems high.
The third ranking goes to CreditRepair.com, which has been operating since 2012 and is responsible for more than 19 million challenges filed on behalf of its customers. It offers valuable features such as a credit score tracker, TransUnion credit monitor, and support for identity theft victims.
No matter which credit repair agency you choose, know ahead of time what to expect in terms of service and support. Keep in mind that the agreement you sign overrides any verbal representations made by a company's credit consultant or credit counselor.
Are Credit Repair Services Legitimate?
Any industry can have a few rotten apples that drag down the industry's reputation. The credit repair industry may have more than its share of illegitimate companies, which is why you must perform due diligence when selecting a company to help you.
Be warned that credit repair services can't guarantee results. It's possible that few items on your credit reports are vulnerable to challenges. A legitimate credit repair company makes this clear upfront.
Credit repair services often suggest you sign up for a four- to six-month subscription, but you can cancel at any time. For example, you may want to cancel when you've exhausted disputable items on your credit reports.
A legitimate credit repair service will immediately cancel your subscription without trying to extend it against your wishes.

A legitimate credit repair company doesn't file frivolous disputes. Indiscriminate challenges lodged by a credit repair agency can backfire because bureaus may start ignoring you, as is their right under the Fair Credit Reporting Act.
The credit repair services know when they have fixed everything they can. You can cancel at that point or have them continue monitoring your credit reports.
You should cancel your subscription if you aren't satisfied with a credit repair company's performance. Third-party rating services, like Trustpilot, are eager to report your experiences with credit repair companies, for better or worse.
The FTC issues this advice if you are unhappy with a credit repair company:
"Although the FTC can't resolve individual credit disputes, it can take action against a company if there's a pattern of possible law violations. File your complaint online at ftc.gov/complaint or call 1-877-FTC-HELP."
Is It Worth Paying Someone to Fix Your Credit?
According to AMB Credit Consultants, 79% of all credit reports have some type of error, of which 25% are so serious that it can block access to credit. Credit repair is clearly a valuable undertaking, especially if you have poor credit.
It may make sense to use a credit repair service if all the following are true:
You have poor credit or a low credit score that you feel is unwarranted.
You have reason to believe errors on your credit reports are contributing to your low credit score.
You can't or aren't willing to fix your credit on your own.
You can afford to pay for a credit repair package.
In some cases, you may want to purchase a credit repair package because you are a victim of identity theft and want help clearing your name.
If you decide to use a credit repair company, take the time to check them out first. BadCredit.org helps you identify the best credit repair services based on performance, cost, and reputation.
Cost is an important factor when deciding whether to use a credit repair service or repair your credit yourself. You should be aware of the fees charged by the industry leaders to avoid paying too much to a bad actor that overcharges for its services.
Reputable credit repair services use two common methods to charge customers. The more customary method is the subscription model, in which you pay for the services you were provided in the previous month.

Less frequently, you may come across credit repair companies that charge piecemeal for each item deleted from your credit report.
In all cases, the companies must adhere to regulations prohibiting them from billing you before providing the services they promise to deliver.
Some credit repair organizations may charge a one-time setup fee to establish your account and perform preliminary research. Of the reviewed service providers, Sky Blue Credit Repair charges the steepest setup fee, $79.
You may occasionally come across a company like Ovation Credit Repair that offers rewards for switching from a competitor. In fact, Ovation offers a $50 reward for switching.
Some credit repair companies ask you to obtain and submit your three credit reports, while others order your reports directly, usually for a fee.
If you choose a company that employs the subscription model, expect to pay between $50 and $150 per month. These companies usually offer multiple levels of service at different subscription rates to suit their customers' needs and budgets.
Naturally, each company sets its own prices for the services they provide. Even the most basic service may include:
Analyzing your credit reports
Lodging disputes with credit bureaus and creditors, challenging questionable items on your credit reports
Overseeing the status of each disputed item until it is resolved
Providing advice to customers on how they can improve their credit score, including subscribing to Experian Boost
Sky Blue Credit Repair is somewhat different in that it has just one service level, and at a competitive price. However, it does charge the aforementioned $79 setup fee.
When a company offers different service levels, you should expect the higher-priced companies to offer more types of services and perhaps a more aggressive action plan (i.e., a plan that calls for more dispute submissions each month).
If you choose a more expensive service level, expect features such as identity theft remediation, personal finance tools, credit counseling, and FICO score tracking, among other features.
If you choose a company that charges by the item, be aware that your total cost can steeply mount if you have many questionable items on your credit reports. Note that disputes are usually charged separately for each credit bureau.
For example, if a company using per-item pricing removes the same inaccurate item from your TransUnion, Experian, and Equifax credit reports, it will bill you for three removed items.
If you decide to hire a credit repair service, you'll want to keep track of its progress. While it may report a flurry of activity, the bottom line is the amount of improvement to your credit score.  
What Are the Signs of a Credit Repair Scam?
Unfortunately, the warning signs of credit repair scams are not always obvious. Here are some tip-offs that you're dealing with a scammer:
Promising to delete valid items: No credit report agency can remove timely and accurate information just because it's negative. You may be able to work an agreement with a creditor to remove an item in return for you paying your bill.
Charging upfront fees: A scammer may ask for a fee before it performs any services. This is illegal, according to the Credit Repair Organizations Act, which states that a credit repair organization can't charge a fee before it delivers a service. Monthly subscriptions satisfy this requirement, which is one reason they are so popular.
Obscuring your rights: You may be dealing with scammers if they don't tell you that you can dispute inaccuracies on your own. Your right to do so is clearly laid out in the Fair Credit Reporting Act. You also have the right to cancel a credit repair contract signed in the last three days without charge.
Coaching you to dispute accurate information: A shady credit consultant may tell you to challenge all the items on your credit reports, whether accurate or not. This is counterproductive because the credit bureaus will probably treat your disputes as frivolous and ignore them.
Instructing you not to contact the credit bureaus: It's perfectly fine for you to contact the credit bureaus. Anyone telling you not to do so may be afraid you'll discover that they haven't been honest with you.
Advising you to lie: Not only should you immediately stop dealing with this credit repair company, you should also report it to the FTC.
Don't fall for the scam in which credit restoration services promise to get you a new credit identity. This is supposed to provide you with a fresh start, but it's illegal.
The idea is to sell you a stolen Social Security number, which may be labeled as a "credit profile number." Or it may tell you to apply to the IRS for an Employer Identification Number, which is not a substitute for your Social Security number. Using a false identity when applying for credit can land you in hot water.
Yes, Credit Repair Services Actually Work
Our review of credit repair services that actually work reveals three candidates for your consideration. All three have reputations for integrity, provide free consultations, and charge reasonable rates.
If you don't want to take on credit repair yourself, you can turn to any of these three companies to provide you professional service that just may help you improve your credit score.
Advertiser Disclosure
BadCredit.org is a free online resource that offers valuable content and comparison services to users. To keep this resource 100% free for users, we receive advertising compensation from the financial products listed on this page. Along with key review factors, this compensation may impact how and where products appear on the page (including, for example, the order in which they appear). BadCredit.org does not include listings for all financial products.
Our Editorial Review Policy
Our site is committed to publishing independent, accurate content guided by strict editorial guidelines. Before articles and reviews are published on our site, they undergo a thorough review process performed by a team of independent editors and subject-matter experts to ensure the content's accuracy, timeliness, and impartiality. Our editorial team is separate and independent of our site's advertisers, and the opinions they express on our site are their own. To read more about our team members and their editorial backgrounds, please visit our site's About page.