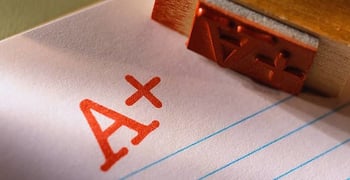 Experts share their tips and advice on BadCredit.org, with the goal of helping subprime consumers. Our articles follow strict
editorial guidelines
.
By now, we all know the value of having a good credit score and a clean credit history.
It helps us with things like getting a loan, renting a home or apartment and even landing a good job. But what if our credit isn't so great?
Credit repair services or agencies can sometimes help get our rating back up to a decent level so we can take advantage of everything good credit has to offer.
It is worth pointing out that there is almost nothing a credit repair agency can do for your credit that you can't do for yourself – if you know how. That is where the value comes in.
Here is a list of the most effective and successful credit repair agencies that operate nationwide:
1. Lexington Law.
This is a company that has been in business for more than 20 years and receives consistently excellent reviews. Lexington is a full-service credit repair agency, as well as an active legal firm.
Their various services allow clients to choose the best fit for them now and in the future.
2. Sky Blue Credit Repair.
Another company that has been in business for more than 20 years, Sky Blue has consistently gotten excellent reviews from customers and outside sources.
They offer unlimited interventions with creditors and credit bureaus for a low setup fee. They are also easy to contact and are responsive.
"Credit repair agencies know how to

repair credit in the most effective way."
3. CreditRepair.com.
This company has one of the lowest fees to begin work on your credit repair. As with the other companies, CreditRepair.com receives consistently excellent reviews.
They are committed to repairing and maintaining their customers' good credit. They offer monitoring and identity theft alerts as part of the basic subscription service.
4. Ovation.
This company began as a legal firm. In 2004, they began operating exclusively as a credit repair agency. They have a reasonable monthly rate and offer a month-to-month service with no contract.
They also offer a money-back guarantee if the agreed-upon results are not achieved after six to eight months. They are rated among the highest of all repair services.
These are four of the highest rated and most reliable credit repair agencies that operate on a national scale. When considering one of them or any other repair service, please do your research and check each carefully.
I suggest you call their customer service number and visit their web page before making a final decision. Sometimes the best feature is responsive and friendly customer service.
Photo source: familywings.org.