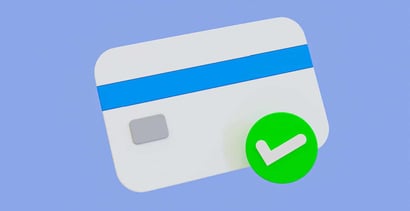 Are there really guaranteed approval credit cards with no deposit, or is that just clickbait? Well, we can state that all of the unsecured credit cards in this review are easy to get, guaranteeing a quick decision when you submit a complete application. 
In all honesty, no credit card approves every applicant. But this group works hard to reach a "yes" if your only challenge is bad credit. 
We also discuss store cards that may be even easier to obtain, regardless of your credit score. If your credit is bruised and battered, take heart – one of these cards can start the healing process. Just make sure you pay your bills on time and keep your balances relatively low. 
Easy-to-Get Unsecured Credit Cards
The yin of these cards is that you can get them without having good credit or a security deposit. The yang is their high cost and meager benefits. Perhaps not a life-altering dilemma, but one that deserves some careful attention.
Open-loop means these cards can be used anywhere the payment network — i.e., Visa or Mastercard — is accepted. We consider the following to be the best unsecured credit cards for poor credit:
The Fortiva® Mastercard® Credit Card lets you prequalify for a credit limit of up to $1,000 based on your creditworthiness and income. It's yet another card that offers cash back rewards on select purchases. 
You can start building credit over time with consistent on-time payments, and you don't need good credit to apply. But be aware of its high APR and annual fee.
The FIT® Platinum Mastercard® provides an instant approval decision after you apply. You can use this card everywhere merchants welcome the Mastercard logo.
The card rewards on-time payments by doubling your credit limit when you pay your bills on time for six consecutive months after account opening. The APR is not as high as it is for other subprime cards, but it charges hefty fees.
The Aspire® Cash Back Reward Card welcomes applications from consumers with fair or poor credit. The Bank of Missouri offers this cash rewards credit card, which may give you a relatively high credit limit and lucrative cash back rewards.
The card also provides access to free credit scores from Equifax to help you track your credit. You can avoid its high APR by paying your entire balance each billing cycle.
The Revvi Card lets you earn cash back rewards on every eligible purchase you make. It offers a modest initial credit limit of $300, and you can request a credit limit increase after your first year if you've paid your monthly bills on time.
The application takes only a few minutes, and subprime consumers are welcome to apply. But first read the terms and conditions, as this card charges high interest and fees.
You can use the First Access Visa® Card at any business that accepts Visa cards. To apply, you must be a US citizen or resident, at least 18 years old, and have an active checking account in your name.
All applications receive a decision in a minute or less. New cardholders can access their account after paying a setup fee. First Access waives the monthly servicing fee for the first year after account opening.
Easy-Approval Store Cards For Bad Credit
Store credit cards can be easier to obtain than other types of credit cards. This is because you can use them only with the issuing store — the meaning of closed-loop — and they usually have modest spending limits. Issuers undergo less default risk with these cards because they don't let cardmembers access large amounts of debt, at least in the beginning.
6. Fingerhut Fetti®
Fingerhut offers thousands of popular items, from bedding to tires. Its Fetti credit account reports your payments to the credit bureaus to help you rebuild credit through on-time payments.


As with other credit accounts, Fingerhut charges interest on unpaid balances from previous months, but you can avoid it by paying your monthly bill in full. It also offers FreshStart, a one-time purchase program that claims to help borrowers raise their FICO Score by an average of 30 points.
7. Target RedCard™
The Target RedCard gives you 5% off all eligible purchases made in store or online. You can stack this discount with manufacturing and store coupons. 


The card doesn't charge an annual fee. It excludes certain purchases from the 5% discount, including prescriptions, over-the-counter pharmacy items, gift cards, select restaurant merchants, and Target Optical™ eye exams.
8. Walmart Rewards® Card
The Walmart Rewards® Card pays cardholders 5% back on Walmart.com and app purchases and 2% back at Walmart stores and Murphy USA fuel stations. It is not a Mastercard and can only be used at Walmart.


There is no annual fee, so as long as you pay your balance off each month, your rewards will help you save money on everything you buy from Walmart. If you open and use the card responsibly for a while, you may be able to request an upgrade to the Mastercard version.
9. Amazon Store Card
The Amazon Store Card favors cardholders who are also Prime members, as they'll get 5% back on Amazon.com purchases. Amazon may offer some applicants with particularly bad credit the Amazon Secured Card instead.


Although the card has no annual fee, Prime charges apply. Amazon may offer special deferred-interest financing on purchases above a set price. But if you don't repay the balance by the end of the 0% interest period, you'll be charged deferred interest for the entire purchase amount — rescinding any savings you thought you had.
Do Credit Cards Offer Guaranteed Approval?
No credit card approves 100% of applicants, although some have high acceptance rates. Card issuers won't approve cards for consumers under 18 years old or who can't satisfactorily verify their identity. 
Several issuers have limits on the number of cards you can own. For example, you can't have more than two Capital One credit cards.
If an issuer denies your credit card application, you should receive an Adverse Action Notice explaining why. You can use the information to address your credit deficiencies before reapplying. 
In some cases, the issuer may base the rejection on incorrect information in your credit reports. If so, you should fix your reports, either on your own or with a credit repair company. You can apply for a credit card again once you correct each credit report.
Many credit cards offer a prequalification step that tells you whether you are eligible to apply. Prequalification doesn't impact your credit score nor does it guarantee you'll receive final approval. But unless some surprises arise when you apply, your chances of approval should be pretty good. 
What Is the Easiest Card to Get Approved For?
Secured, student, and store cards are the easiest to get. In fact, some secured card issuers do not perform credit checks. These may be the cards best suited to your circumstances if you have really poor credit. And if you can't obtain a secured credit card, consider a prepaid debit card instead, as they don't require you have a credit history or a bank account. 
Here are more details on easy-to-get cards:
Secured Credit Cards
Secured credit cards help consumers the card issuers perceive as "risky" due to their having no, limited, or bad credit. These cards require you to post cash collateral (usually) equal to your credit line. They are excellent tools for establishing or rebuilding credit when you consistently pay your bill on time.
The minimum credit line for a secured credit card is $200. Some cards offer higher credit limits in exchange for larger security deposits. 

There are also partially secured credit cards, in which your deposit is less than your assigned credit limit. Receiving a partially secured line of credit is based on your credit history and is at the issuer's sole discretion. One card, the Platinum Secured Credit Card from Capital One, offers qualified applicants a $200 credit limit on deposits as low as $49.
After the issuer receives your deposit, it will mail your credit card for you to use as you would an unsecured credit card. Secured cards look identical to unsecured ones. Whether you're reserving a hotel room online or purchasing groceries at your local store, the merchant won't know your card is secured.
Most secured cards grant credit line increases or refund security deposits after a set period (often six months) of responsible use. By using the card to help raise your credit score or establish your credit history, you should be able to get a better-quality unsecured card.
Student Credit Cards
Although not strictly for people with poor credit, student credit cards have more flexible credit score requirements, and most don't require you to have any credit history. These cards are relatively easy to obtain if you attend college or trade school at least half-time. Most offer low fees and quality perks, such as purchase rewards and credits for good grades. 
Store Cards
As previously discussed, getting a store card is usually straightforward, as most are closed-loop, meaning you can use them only at the issuing store and its affiliates. Department store cashiers often push the store's credit cards at checkout, offering same-day discounts and other goodies. Some merchants offer open-loop credit cards. These function as unsecured credit cards that can be used anywhere, but are harder to get approved for.
Credit Union Credit Cards
Credit unions are friendlier than banks, partly because the members run these financial institutions for their own benefit. Many offer multiple credit cards with differing credit requirements to accommodate all types of consumers. Credit union credit cards typically have relatively low APRs and costs, but their rewards programs may not be as robust as those offered by larger banks.
Prepaid Debit Cards
Prepaid debit cards do not offer credit and therefore are exceedingly easy to get. You don't need a credit history or bank account to buy these. These are similar to the debit cards attached to checking accounts, but instead, they draw cash from the deposit you make to the card.

You can use these cards to make purchases, pay bills, withdraw cash from ATMs, and transfer money to others. Most prepaid cards impose monthly or pay-as-you-go fees, plus additional fees for certain transactions. Since they don't provide credit, you can't use prepaid debit cards to build credit. 
What Guarantees Can Card Applicants Get?
While credit card issuers can't offer guarantees for final approval, they do provide the following:
Prequalification: Issuers guarantee a swift decision on whether you prequalify for their cards without impacting your credit score. As previously mentioned, successful preapproval is neither necessary nor sufficient to guarantee final acceptance. But it certainly can help avoid needlessly affecting your credit score when you don't have any chance of final approval.
Instant final decisions: Most issuers guarantee a swift final decision when you formally apply for a credit card, even if you don't first undergo prequalification. They can do so because they perform an instant, hard credit inquiry to check your suitability. Usually, the only reasons for delay are conflicting data or an inability to verify your identity. You may have to provide additional information and documents to win final approval.
Select secured cards: More than one secured credit card, including the OpenSky® Secured Visa® Credit Card, guarantees no credit check when you apply. In other words, limited, no, or poor credit won't prevent you from getting these cards. Other secured cards may perform credit checks without giving much weight to the results. Generally, secured cards show much more interest in your cash deposit than your credit score.
You can improve your approval odds for certain cards by recruiting a cosigner, although many card issuers don't accept them. A cosigner is equally responsible for timely payments, reducing the issuer's risk that primary cardowners will default on their debt.
Alternatively, you may consider asking a friend or relative to make you an authorized user of their credit card. You'll receive your own card copy with spending privileges, although the owner may restrict your credit limit. Almost all credit cards accept authorized users.
What Credit Score Do I Need For Approval?
Some secured and student credit cards don't need any credit scores. Unsecured cards do check credit, but we've heard of scores as low as 450 winning approval from issuers of store cards. 
It's helpful to obtain your credit scores before applying for a credit card to know what sort of card is feasible. You have dozens of credit scores that generally are not identical due to differences in your credit reports and the scoring systems. 
For example, FICO, the largest provider of consumer credit reporting, issues several score types for use by lenders.

You can purchase your FICO scores directly from myFICO.com, but several other sources offer free credit scores (although not all of them are FICO scores).
You can also get free copies of each credit report from AnnualCreditReport.com. Getting a copy of your credit reports allows you to review the factors that determine your credit score. If you find mistakes, you can dispute them independently, but hiring a credit repair company may be more effective.
What Interest Rate and Credit Limit Should I Expect?
If you have bad credit, expect a minimum APR of 24.9% and a starting credit limit as low as $200. The picture improves as your credit score climbs.
You can guarantee a 0% interest rate by paying your balance in full by the monthly due date. But beware of the few credit cards that provide no grace periods — they charge interest starting on the transaction date.
This chart shares the average credit card interest rate by credit score as of February 2023:
| Category | Average APR |
| --- | --- |
| Secured Cards | 26.25% |
| Store Cards | 29.31% |
| Bad Credit | 27.00% |
| Fair Credit | 24.99% |
| Good Credit | 23.06% |
| Excellent Credit | 17.02% |
Data from LendingTree and Wallethub.
Secured and student credit cards for folks with bad or no credit generally offer better APRs than those offered by subprime unsecured cards. They also are much less costly since they don't drown you in nuisance fees that unsecured subprime cards inflict. 
We know of a few unsecured cards that charge the maximum APR (36%) and have fees exceeding $150 per year. You will almost always do better with a secured credit card — remember, deposits are refundable, but fees aren't.
How Do I Use an Unsecured Credit Card to Build Credit?
Just owning a credit card is enough to establish a credit history. But you can't build credit unless you consistently pay your bill on time and use the account responsibly. That means:
Paying your bills on time: 35% of your FICO scores stem from your payment history. Consistently paying your bills on time will help your credit score, but payments more than 30 days late can hurt it. The damage will worsen if you default on your account, undergo collection, or enter bankruptcy. 
Paying down debt: Another 30% of your FICO score focuses on your debt levels. One important metric is the credit utilization ratio, which is the amount of credit card balances outstanding versus your credit card spending limits. FICO awards the highest scores to consumers with CURs of 1%, whereas VantageScore will settle for 30% or lower.
Refraining from too many applications: Occasionally applying for a new credit card shouldn't impact your score very much, but submitting many applications within a short period can do damage, as FICO may assume you are experiencing financial distress. It's safest to wait six months between new credit card applications.
Keeping old credit card accounts open: The age of your accounts influences your credit score. FICO rewards you for maintaining credit accounts over a long period. Keeping old credit cards open and occasionally using them will help your credit score by lengthening your average account age.
If you started your credit career with a loan and do not yet have a credit card, getting one will increase your credit mix and score. Also, adding a store credit card can help your score. But the impact of a diversified credit mix is minor — it's best not to open credit accounts unless you need them.
You Don't Need a Deposit to Get a Credit Card
We debunked the idea of guaranteed approval credit cards with no deposit but showed you several cards that are exceedingly easy to obtain. Even if your credit is lousy, an issuer of unsecured credit cards may be ready to help you. 
Although applying for a credit card has little impact on your already bad score, it makes sense to concentrate on feasible choices. Most unsecured cards offer a prequalification step with a guaranteed fast decision. Consider one of these cards before formally applying so you concentrate your time and effort on eligible cards.
Advertiser Disclosure
BadCredit.org is a free online resource that offers valuable content and comparison services to users. To keep this resource 100% free for users, we receive advertising compensation from the financial products listed on this page. Along with key review factors, this compensation may impact how and where products appear on the page (including, for example, the order in which they appear). BadCredit.org does not include listings for all financial products.
Our Editorial Review Policy
Our site is committed to publishing independent, accurate content guided by strict editorial guidelines. Before articles and reviews are published on our site, they undergo a thorough review process performed by a team of independent editors and subject-matter experts to ensure the content's accuracy, timeliness, and impartiality. Our editorial team is separate and independent of our site's advertisers, and the opinions they express on our site are their own. To read more about our team members and their editorial backgrounds, please visit our site's About page.