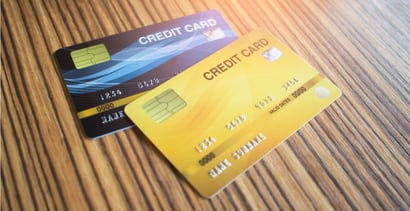 Credit cards with no credit check are almost as rare as hen's teeth. Before you go looking it up, hens have no teeth. We were able to identify only two credit cards that fit the description, both of them secured. 
But several unsecured cards for bad credit do offer instant preapproval. So, for consumers with low credit scores, it's winner winner chicken dinner, no teeth required. 
Secured Cards With No Credit Check
These two rare birds approve applicants without pulling their credit. They offer you an excellent opportunity to build credit following financial difficulties. And both are good in their own right, suitable for anyone who wants a secured credit card. 
You can quickly apply for the OpenSky® Secured Visa® Credit Card without a credit check. The card accepts security deposits from $200 to $3,000, refunded when you close the account or upgrade to an unsecured credit card.
The card features automated email alerts and fraud protection. Its APR and fees are relatively low, and its grace period is a generous 25 days.
The Applied Bank® Secured Visa® Gold Preferred® Credit Card doesn't require a credit check for approval. It also offers a low fixed interest rate and annual fee. But note that the low interest rate doesn't offer a grace period, meaning all charges begin accruing interest on the day of purchase.
This card can help those with even the worst of credit begin building a positive payment history — and earning a higher credit score — when used responsibly.
Unsecured Cards For Bad Credit With Preapproval
These five credit cards let you pre-apply without checking your credit, postponing the inquiry until you formally apply. Although preapproval doesn't guarantee final acceptance, it allows you to gauge your chances of obtaining the card without hurting your credit score. 
It takes only a couple of minutes to prequalify for the Surge® Platinum Mastercard®. The process is simple, requiring only your name, address, email address, Social Security number, and total monthly income.
From Utah's Celtic Bank, the card may waive its monthly maintenance fee (which begins 12 months after account opening) and foreign transaction fee. Late payments don't trigger a penalty APR, although the regular interest rate is relatively steep.
The Aspire® Cash Back Reward Card from the Bank of Missouri packs a lot of value, including cash back rewards, free credit scores, $0 fraud liability, and transaction alerts. It may waive its annual fee after the first year, and the account maintenance fee doesn't kick in for the first 12 months.
This cash rewards credit card offers an attractive initial credit limit. Its variable APR is based on your creditworthiness. You'll need to provide your employment and housing details to prequalify.
The Fortiva® Mastercard® Credit Card provides cash back rewards and $0 fraud liability protection. Its monthly maintenance fee (waived for the first year) and annual fee are determined by your initial credit limit.
Prequalifying for this Bank of Missouri credit card requires information about your income and housing costs. You can apply for the card without a program fee or security deposit. 
Celtic Bank's Reflex® Platinum Mastercard® is a stone-cold clone of the Surge® Platinum Mastercard®. The only difference we can spot is it lacks its twin's optional premium card fee.
Continental Finance, the issuer of both cards, has an A rating from the Better Business Bureau. As with all Mastercards, this one provides $0 liability protection.
What Is a Credit Check?
A credit check is a request made to a major credit bureau to see a consumer's credit history and credit score. The two types of credit checks are:
Hard credit checks: Requests made by a creditor when you apply for a new loan or credit card. You must authorize hard credit checks, which the credit bureaus include on your credit reports for two years. A hard credit check may reduce your credit score by a few points for up to a year, a minor setback when building credit.
Soft credit checks: These are requests to see your credit history for purposes other than opening a credit account. Typical requestors include employers, landlords, insurance companies, and consumers. Soft credit checks have no impact on your credit score, and only you can see them in your credit history. Your request for your own credit reports is a soft inquiry.
Experian, Equifax, and TransUnion compile consumers' credit activity into reports that they sell to interested parties. Credit reports contain a variety of information, including:
Personal identifying data: Items include your name, current and former addresses, Social Security number, and date of birth.
Credit accounts: The name and details for all your open and closed credit accounts. The data includes the account number and status, payment history, current and historical balances, and hundreds of other items.
Collection accounts: A credit report discloses any defaulted debts that went into collection. The information remains on your reports for seven years.
Public records: Your credit reports contain descriptions of your past or current bankruptcies. Each incident remains on your reports for seven to 10 years, depending on which type of bankruptcy you filed.
Credit inquiries: Your reports show hard and soft credit checks that were made in the past two years.
The credit bureaus record information from creditors, lenders, collection agencies, and public records and use it to calculate your credit score. FICO is the leading scoring system, followed by VantageScore. 
Both use a scoring range of 300 (worst credit) to 850 (best), although some internal details differ.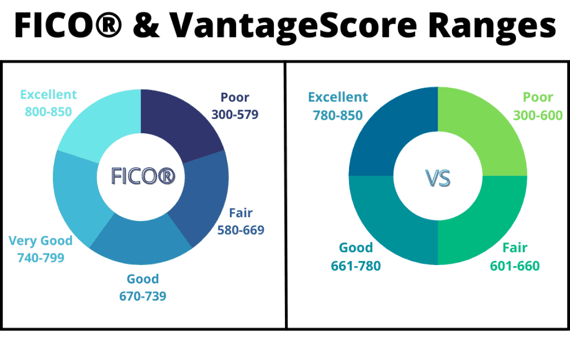 Almost all credit card issuers rely on credit scores to decide whether to approve your application and set the card's purchase APR and credit limit. Credit cards for consumers with low credit scores offer the fewest benefits and rewards and impose the highest costs. 
Credit scoring systems specify several factors that determine how to calculate a consumer's score. For example, FICO identifies five factors for building credit, including payment history, amount of debt, length of credit history, credit mix, and new accounts. 
Each credit bureau uses an algorithm to calculate a person's credit rating based on the collected information. You have dozens of credit scores due to differences in scoring models and bureau data.
Do Secured Credit Card Issuers Check Your Credit Report?
Almost all issuers of secured credit cards pull applicants' credit reports. The two secured cards reviewed above are the exceptions to the rule. 
Although most secured and unsecured credit cards require credit checks, the impact isn't the same. Issuers of unsecured cards rely almost exclusively on credit scores and credit history, but secured card issuers also factor in an applicant's security deposit and ability to pay their credit card bills. 
Secured credit cards often approve applications from subprime consumers that unsecured cards reject. But the applicant's credit history may affect the secured card's APR and the initial amount of credit (i.e., the deposit size) the credit card issuer will permit.
Do not confuse a prepaid card with a secured card. Although both require upfront cash, a prepaid card is a type of debit card and does not help you build credit.
How Does Credit Card Preapproval Work?
From the consumer's viewpoint, preapproval closely resembles the typical application process. Both require you to submit the same information, and both usually render a decision in seconds.
Beneath the covers, preapproval and approval have some significant differences:
Credit inquiries: Card issuers do not run hard credit checks during the preapproval stage. They must rely on other sources of information for decision-making.
Credit score: Preapproval requests don't trigger credit inquiries, so they don't impact a person's credit score.
Finality: While receiving preapproval is undoubtedly the preferred outcome, it doesn't guarantee the credit card issuer will provide final approval when you apply. Folks with good credit often skip the preapproval step when applying for credit cards.
Notification: Card issuers are under no obligation to explain why they didn't preapprove your credit card request. But issuers must provide you an Adverse Action Notice after rejecting a card application. The notice discloses the reasons for denying your application, the credit bureau that sourced the information (i.e., the credit report and score) the issuer based its decision on, and statements explaining your rights to a free copy of your credit report and how to dispute incorrect information on your reports.
You can dispute credit report errors yourself or through a credit repair company. The credit bureaus have 30 days to resolve the dispute. If you win, the bureau must remove the faulty item and notify recent report recipients. Your credit score will be updated to reflect the change.
Can You Get Approved For a Credit Card Without a Credit Score?
Many people have no credit history, and therefore no credit score, the first time they apply for a credit card. It would be a weird Catch-22 if you needed a score to get a credit card but required a credit card to get a score. 
True, you can also establish credit by taking a loan, as many students do. Nevertheless, a few types of credit cards are available for folks just beginning their credit journey:
Secured credit cards: These are perfect for establishing credit. The price of acceptance is a refundable deposit. Secured cards typically report your payments to all three credit bureaus. After your first transaction, it may take a couple of months to receive your initial credit scores.
Student credit cards: You can get a student credit card if you attend college or trade school on at least a half-time basis. The issuers of these cards vie for credit newbies in the hopes of establishing brand loyalty. You may want to review several student cash back reward cards that offer excellent perks.
Unsecured credit cards for no credit: Many subprime credit cards lump together consumers with bad, no, or limited credit. You can get one of these cards without a credit history but beware their high fees. 
You may have difficulty identifying a business credit card that provides subprime consumers, with or without preapprovals. If you can raise your score into the fair range, you might consider the Spark 1% Classic Business Credit Card from Capital One. Many so-called business cards are really personal credit cards with special business perks.
Some first-time cardowners mistakenly believe their initial credit score will be low, but in reality, scores usually start in the average or fair range. With consistent on-time payments, you may earn a good score well within a year.
What Are Instant Approval Credit Cards?
Instant approval credit cards promise to give applicants an immediate decision after submitting their application. Many cards fall into this category, but delays can arise if the issuer has trouble verifying the information on your application. 
Computers make instant decisions, comparing data from your application to your credit reports and other data sources. In cases of conflicting or missing data, such as an unverifiable Social Security number, the issuer may inform you that it needs more time, promising to get back to you soon. That's a sure sign a human must intervene to resolve the issue.
If you have poor credit, it's safest to first pre-apply for a credit card. You'll find out whether you're eligible for final approval without further damaging your poor credit score. Preapproval decisions are usually instantaneous. 
What Are the Differences Between Secured and Unsecured Credit Cards?
Secured cards require upfront collateral; unsecured cards don't. You must deposit a set amount of cash, usually equal to your initial credit limit, with the secured card's issuer. If you pay your bills on time, the issuer may upgrade you to an unsecured card and refund your deposit. 

Secured cards compete with subprime unsecured cards for new customers. Secured cards frequently offer better rewards and benefits while charging lower APRs and fees. As described above, two secured cards do not check credit. 
Increasing your credit limit on a secured credit card may be easier. All you have to do is deposit more money, subject to the issuer's approval. In contrast, unsecured cards grant higher credit limits only when you demonstrate creditworthy behavior over an extended period. 
Does Capital One Offer Preapproval?
Capital One offers two types of preapproval: unsolicited and through its online tool.
You may receive an unsolicited approval letter for a Capital One credit card. Follow the letter's instructions if you want to apply for the card. As always, preapproval doesn't guarantee you'll get the card, but letter recipients have an excellent shot. 
Alternatively, you can use Capital One's preapproval tool to prequalify for one or more credit cards. The process is as simple as 1-2-3:
Answer the preapproval questions: Your responses determine your eligibility for a Capital One credit card. The questions cover your identity (name, address, date of birth, Social Security number), employment, annual income, monthly rent/mortgage, and bank accounts.
View preapproved offers: The tool may show you preapproved recommendations for one or more credit cards from the bank. The tool may show you cards with terms, features, and eligibility requirements that differ from Capital One cards available elsewhere. Select the card you want. 
Complete the application: You need only confirm your previously entered information and disclose your occupation and citizenship status. Capital One will make a hard credit inquiry when you submit your application.
Before submitting your application, please read the terms and conditions that contain additional information about eligibility, rates, fees, and other costs. You should receive an immediate approval decision.
Compare Credit Cards With No Credit Check 
Both secured credit cards with no credit check, the Applied Bank® Secured Visa® Gold Preferred® Credit Card and OpenSky® Secured Visa® Credit Card, merit serious consideration by any consumer with bad credit.
The reviewed unsecured cards offer preapproval without a credit check. They may be the best choice for subprime consumers who don't want a secured credit card. 
Before deciding on any credit card, take the time to understand all the information the issuer discloses in its fine print. Equally importantly, use your new card responsibly to build credit so you can graduate to more rewarding credit cards.
Advertiser Disclosure
BadCredit.org is a free online resource that offers valuable content and comparison services to users. To keep this resource 100% free for users, we receive advertising compensation from the financial products listed on this page. Along with key review factors, this compensation may impact how and where products appear on the page (including, for example, the order in which they appear). BadCredit.org does not include listings for all financial products.
Our Editorial Review Policy
Our site is committed to publishing independent, accurate content guided by strict editorial guidelines. Before articles and reviews are published on our site, they undergo a thorough review process performed by a team of independent editors and subject-matter experts to ensure the content's accuracy, timeliness, and impartiality. Our editorial team is separate and independent of our site's advertisers, and the opinions they express on our site are their own. To read more about our team members and their editorial backgrounds, please visit our site's About page.