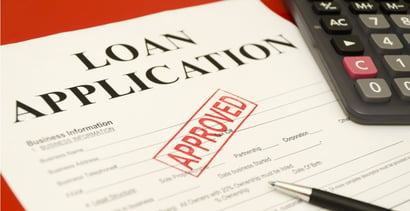 Applying for loans with high approval rates can take some of the sting out of applying again and again for loans you're unlikely to be approved for if you have bad credit.
A low credit score can make it difficult to get a personal loan. Subprime lenders know this and provide loan options that don't rely just on your credit history. Loan preapproval can be made in minutes, and if your loan request is approved, you can receive your money within 24 hours — sometimes sooner.
Here are 10 lending networks and other businesses that help consumers find loans if they have bad credit. The interest rate charged may be higher than it is for loans from traditional lenders, but you'll be able to get a short payday loan, an installment loan, or an auto loan if you meet some simple criteria.
Cash Loans | Personal Loans | Auto Loans | FAQs
Cash Loans With High Approval Rates
Cash loans are short-term loans for small amounts of money. The loans start at $100, and a lender may allow only a week to repay it, or the same monthly payment can be made for as long as six years.
But, in general, you should pay off a cash loan as quickly as possible because they usually have higher interest rates than a loan with a longer loan term.
Short-term loans up to $5,000
Online marketplace of lenders
Funds available in as few as 24 hours
Simple online form takes less than 5 minutes
Trusted by more than 2 million customers
| Loan Amount | Interest Rate | Loan Term | Loan Example |
| --- | --- | --- | --- |
| Up to $5,000 | Varies | Varies | See representative example |
Short-term loan amounts at MoneyMutual start at $200. As a lending network, it connects consumers with lenders after the borrower completes a short online loan application to prequalify for an unsecured loan. A borrower must make at least $800 per month, be employed or receive a regular income, be 18 and a U.S. resident, and have an active checking account to qualify.
Like other lending networks, BillsHappen gives the initial loan application to its lenders to review instantaneously and determine whether they want to work with you. If you're offered a loan, you'll be redirected to the lender's website, where you'll complete the application, review the repayment term, and, if agreeable to you, accept the loan.
The loan amounts for a personal loan at CreditLoan.com, which specializes in bad credit loans, range from $250 to $5,000. The repayment term varies from three to 60 months. This lending network's website has a lot of information to help you figure out how a bad credit loan works and how the interest rate affects your payment.
CashAdvance.com is a free online service that connects borrowers with potential lenders in its network. It's a payday loan lending network that can help you get a cash advance on your next paycheck.
Loans start at $100 and go up to $1,000, at interest rates starting at 400%. That's more than 11 times higher than the 36% interest rate cap for most installment loans. These loans are usually due in a week, and carrying them over will only add to the interest rate charges.
Personal Loans With High Approval Rates
Personal loans are often for larger amounts and have longer repayment times than do cash loans meant for short-term purposes. The loan amounts from two lending networks we recommend go up to $10,000, and a third offers a personal loan of up to $35,000. Borrowers with bad credit may not qualify for such high amounts, but other factors can help them get close.
A personal loan through CashUSA.com ranges from $500 to $10,000 at interest rates from 5.99% to 36%. The loan terms range from three to 72 months. A longer loan term usually means a lower monthly payment, though you'll likely be paying more in interest with a longer term.
BadCreditLoans.com also offers loans from $500 to $10,000 and has repayment terms from three months to six years. While loan approval should be expected for applicants with bad credit, the company's website says that if it can't find a loan for you, it may be able to help you with offers for debt relief, credit repair, or other credit-related products and services.
The highest personal loan amount is available through PersonalLoans.com, at $35,000. That can be enough money to do a lot of things. You can use it as a business loan, for debt consolidation, or possibly as a down payment to buy a house. However, such a large installment loan may require a better credit score if you have bad credit, so you may only qualify for a smaller loan.
Auto Loans With High Approval Rates
The average price of a new car is more than $40,000, so you may need a pretty hefty loan to afford one. The online lending networks we review below help people with bad credit find an auto loan by filling out one loan application.
Subprime lenders that partner with the networks review your application and may compete for your business through loan offers.
The loan application at Auto Credit Express only takes 30 seconds to fill out online, or you can spend a few more seconds filling out a four-part auto loan request form to give more detailed information. The site works with auto dealerships around the country that work with bad credit applicants.
A dealer near you will likely contact you shortly after submitting your loan request to go over the loans it offers, and you could drive away in the car you want on the same day.
The secure online loan application on Car.Loan.com takes just three minutes to fill out. You'll hear back from a local car dealer within 24 hours, or you may hear back within minutes by getting a call or email from the dealer. They'll walk you through the loan process to purchase a car.
The network's auto dealers are trained in special financing for bad credit customers, including people who have gone through bankruptcy.
The short loan application at myAutoloan.com takes only two minutes to complete. You'll be matched with up to four lenders if approved for a loan and can receive the money within 24 hours. The site helps customers find bad credit auto loans for new and used cars, and auto refinancing and lease buyouts.
The site has three online calculators to help applicants see what interest rate they may be charged and how much of a payment they can afford.
What is a Loan With a High Approval Rate?
A loan with a high approval rate means that most loan applications are likely to be approved, even for people with bad credit.
Another way to think about it is that the lending networks and the lenders they work with specialize in lending to people with bad credit, so finding a personal loan that's right for you shouldn't be difficult.
This isn't to say that a loan application will automatically be approved. But it's more likely to be accepted by one of the lending networks we recommend and funded by a lender that works with the network.
If nothing else, applicants with bad credit are increasing their chances by applying for a loan through a lending network. The network essentially prescreens borrowers through a prequalification process. This includes meeting some basic requirements, such as being a U.S. citizen, being at least 18 years old, and earning at least $800 per month.
Once those qualifications are met, the application is sent to a group of lenders to review. Preapproval can be done in seconds, and a lender may respond almost immediately with a loan offer for you to review. The lender may also check your credit history, though a low credit score shouldn't exclude you from a loan.
Do Lenders Allow Bad Credit?
Yes. A personal loan lender usually prefers customers with good credit, but with the lending networks we've reviewed, bad credit is allowed.
This is true for many types of loans, including a personal loan or an auto loan. In fact, the money can be used for almost any loan purpose, and many lenders don't care what an unsecured loan is used for. However, a secured loan, such as a car loan, can only be used for a car loan payment.
Borrowers with excellent credit usually get the best annual percentage rate, or APR, when paying interest on a loan. They're usually less of a risk of not repaying the loan than someone with a poor credit history.

Alternative lenders make up for the extra risk of lending to someone with bad credit by charging them a higher annual percentage rate. We'll get into credit scores next, but one of the first things you should know about applying for a bad credit loan is that you'll probably pay more in interest than you would if you have a good credit history or excellent credit.
Interest rates vary by lender, but, in general, rates for smaller cash loans and bigger personal loans range from 6% to 36%. Borrowers with bad credit should expect to pay the higher end of that range.
Auto loan rates also vary. Auto Credit Express lists its interest rates as ranging from 4% to 30%. Again, someone with bad credit should expect to be at the high end, while someone with excellent credit will likely be at the lower end.
Car loans may be easier for people with bad credit to get because they're a type of secured loan. The car is collateral that the lender can repossess and sell if you stop making payments.
Having a longer loan term of two years or more can lead to a lower interest rate, though you'll likely be paying more in interest over the life of the loan because you'll be repaying the loan for a longer time.
What Credit Score Do I Need For Loan Approval?
Getting a small or even a large personal loan through a lending network, including an emergency loan or payday loan, is possible with a bad credit score. On the FICO scale of 300 to 850, a score below 580 is considered very poor.
This shouldn't make it impossible to get a bad credit loan. You may be charged high interest rates and fees and have limited loan amounts, but you should still be able to get an affordable loan.
For a personal loan, some networks may require slightly higher scores. PersonalLoans.com requires at least a 580 credit score to qualify.
An auto loan should be easier to get because the car you're buying is collateral for the loan. A subprime auto lender should still accept your application if you have a credit score in the 500s. A credit score lower than 400, however, may make it almost impossible to find a lender.
You can improve your odds by trading in a car, making a large down payment on the car, or getting a cosigner. A recent positive payment history may also improve your chances of getting a loan if you have bad credit.
How Do I Apply For a Bad Credit Loan?
Applying through one of the lending networks we've listed is easy. Each has an online application that can take up to a few minutes, and sometimes only 30 seconds, to complete.
Each network partners with direct lenders that specialize in working with subprime borrowers, so most don't ask many questions about your credit history or make the requirements too difficult to meet.
The first step is filling out a loan application to prequalify for a loan. If you prequalify, you'll be sent to the direct lender to continue the process. For a personal loan, the requirements are generally:
Age: 18 years or older.
Citizenship: U.S. citizen or resident and have a valid Social Security number.
Income: At least $1,000 in monthly income or benefits, though some lenders allow only $800.
Bank account: Checking account or other active bank or credit union account in your name.
Identification: Social Security number, valid email address, bank account details, and work and home phone numbers.
If your loan request is approved, you'll be transferred to the lender's website to provide additional information. The lender may request your credit report from a credit bureau, which may lower your credit score for a few weeks. The lender may approve your application within seconds and give you a loan offer.
For a car loan, the prequalification process should be about the same. You may also be asked what type of vehicle you want to buy. Your loan will either be preapproved, or a dealer may contact you in your area to set up an appointment to review your financing and vehicle options.
How Does Loan Approval Differ From Credit Card Approval?
A payday loan or car loan differs from a credit card in a few ways, including what it takes to be approved.
An online lender for a personal loan may only require an income of $1,000 per month. An unsecured credit card provider may require a higher income, and the credit limit can be from $300 to $750 or so if you have bad credit. That's fine if that's all the money you need, but a personal loan should be able to offer you more money to borrow than the credit limit you would receive through a credit card.
Subprime credit cards can charge up to about 30% interest on credit card debt that isn't repaid within one month. That's not as high as the highest rates of 36% for many personal loans, though it can still add up to paying a lot of interest.
A secured credit card is usually easier to qualify for. These require a deposit, such as $300, that matches the credit limit for this type of secured personal loan. But if you have to make a deposit to get a credit card, you probably wouldn't need the loan anyway.
What Loan Amount Can I Receive?
Loan amounts for the loans we've reviewed start at $100 for a payday loan from CashAdvance.com, to $250 or $500 from other lending networks.
A loan amount can go as high as $35,000, though having bad credit will likely make approval for that much money difficult. Most of the lending networks we reviewed help borrowers find loans of up to $5,000 or $10,000.
Automatic payment from a checking account at your bank or credit union can be set up so you don't miss a payment. Some lenders require automatic payment, which should also help improve your credit score.
Car loan amounts can be higher. Lenders realize that cars can be expensive and offer loans to people with bad credit of $20,000 to $30,000 so they can buy a car. A new car will generally cost more than a used one, and the interest rate on a new car loan is usually lower than it is for a used car.

A longer car loan can make a monthly payment more affordable, as can buying a used car.
A car loan isn't usually considered a good form of debt, mainly because most car values drop when they're driven off the sales lot. That's a reason to buy gap insurance, which covers part of your loan payments if your car is worth less money than you owe and you get in an accident.
Do I Need a Checking Account to Be Approved?
Yes, a checking account is needed to get a loan through our recommended lender networks. There are two main reasons for this.
First, giving the lender electronic access to your checking account will easily allow the money to be sent to you. Many lenders can give you the loan funds within one business day of your loan being approved.
Secondly, some lenders require access to a client's checking account to automatically withdraw the monthly payment when it's due. This helps ensure a payment isn't missed, though it's your responsibility to make sure there's enough money in your checking account when the monthly payment is due.
Car loans may require having a bank account, though they may not require automatic payments.
Can I Qualify For a Bad Credit Loan Without a Job?
Yes. Since income is one of the main criteria for prequalifying for a loan, you'll need some money coming in each month to your bank account to qualify. The lending networks we recommend are aimed at low-income earners.
A job is just one source of income. Benefits count too. These can include monthly income from retirement accounts, Social Security, unemployment insurance, disability payments, or other benefit programs. The lending networks we recommend require at least $800 per month in income.
Most require at least $1,000 per month in income. PersonalLoans.com requires at least $2,000 in monthly income. The money can come from a job, self-employment, or benefits such as disability or Social Security. Some lenders may require a pay stub or other form of income verification.
Some lenders, however, require you to have a job. CashAdvance requires at least 90 days of earning $1,000 or more each month after taxes are taken out. Its website describes the income as coming from "a current job." You must also allow it to verify your employment.
These are loan-matching services. Your lender will specify its minimum income requirement, which may differ from what the matching service requires to prequalify.
If the income requirement is just out of reach for you, you may be able to meet it by combining two or more income sources. If you receive disability benefits, you may still be able to work a few hours each month to raise your income and qualify for a personal loan.
Seniors 66 and older can collect their full Social Security benefits without any withholding. That allows them to work full- or part-time and combine their working income with their government benefits to meet a loan income requirement. Annuity or pension payments may also be added.
Your lender may also consider your monthly expenses and any debt you have to ensure you can afford the car loan. Still, auto lenders don't always require your income to be from a job. They may allow other sources of regular income, including government benefits, investment dividends, rental property profits, alimony, and student aid income.
But for most loans, a regular source of income is the most important factor because it helps assure you can afford the loan and will repay it. This is true for a mortgage loan, a small business loan, and a jumbo loan from a mortgage lender to buy a home. A federal loan, such as a student loan, or private student loans from banks may not care so much about income when you're a student, though they'll expect you to have a source of income when you graduate.
Some loans, such as an FHA loan, may consider how much debt you have in relation to your income. This is called a debt-to-income ratio. An FHA loan allows up to 31% of income to be used for housing costs and 43% toward housing expenses and other long-term debt.
Where Else Can I Get a Personal Loan?
The obvious places to get a personal loan are at a bank or credit union. Banks usually prefer applicants who have a strong credit history and a bank account with them. Credit unions often have lower interest rates than banks and can be more willing to work with people with low credit scores.
But if you have bad credit and don't qualify for a bank or credit union loan or an online loan through the lending networks we've reviewed, you may have to search elsewhere. Here are some alternatives to consider:
Credit card cash advance: You can withdraw a cash loan from the credit limit available on your credit card. A credit check isn't required, and you can withdraw the money from an ATM. The annual percentage rate will likely be higher than it is for purchases, and there's no grace period for payments.
Payday Alternative Loan (PAL): The National Credit Union Administration created these loans as an alternative to payday loans. They're an emergency loan offered by some credit unions with affordable monthly payments.
Car title loan: This can be an expensive loan that may include paying a loan origination fee. You give the title to your car to the lender until the cash loan is repaid. If not, the lender will repossess your car.
Pawnshop loan: Jewelry, a laptop computer, and other valuables you own can be used as collateral at a pawnshop for a secured personal loan of up to 60% of the item's value. If you don't repay the loan, the pawnshop keeps your item to sell to recoup its money.
Cash advance apps: If you need a small loan amount, several cash advance apps are available that can loan you money until you receive your next paycheck. And these apps usually don't charge interest, but you need to be employed to qualify.
Any option you pursue should be considered carefully before signing the loan agreement.
Your Best Options For Loans With High Approval Rates
Even if you have bad credit, loans with high approval rates aren't as difficult to get as you may think.
Lending networks can connect you with lenders that specialize in working with people with bad credit. The service is free, and it will send your application to multiple lenders for consideration. You really don't have much to lose by applying.
Since these lenders work with people with bad credit, you should expect high approval rates. The biggest hurdle to overcome is meeting the minimum monthly income of $800 some lenders require, which shouldn't be difficult if you have a regular job or government benefits arriving each month.
Loan payments can last only a few weeks or months or can often be stretched to a year or longer to make the monthly payments more affordable. Whatever loan terms you get, be sure to make the payments on time so you aren't hit with late fees, and your credit score doesn't drop. Repaying the loans on time can raise your credit score and make it easier to get a loan in the future.
Advertiser Disclosure
BadCredit.org is a free online resource that offers valuable content and comparison services to users. To keep this resource 100% free for users, we receive advertising compensation from the financial products listed on this page. Along with key review factors, this compensation may impact how and where products appear on the page (including, for example, the order in which they appear). BadCredit.org does not include listings for all financial products.
Our Editorial Review Policy
Our site is committed to publishing independent, accurate content guided by strict editorial guidelines. Before articles and reviews are published on our site, they undergo a thorough review process performed by a team of independent editors and subject-matter experts to ensure the content's accuracy, timeliness, and impartiality. Our editorial team is separate and independent of our site's advertisers, and the opinions they express on our site are their own. To read more about our team members and their editorial backgrounds, please visit our site's About page.