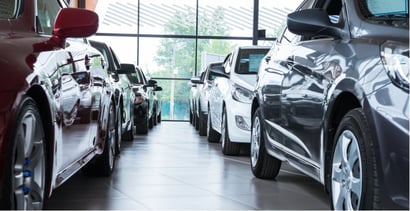 If you're looking for $20,000 – $30,000 car loans for bad credit, you've come to the right place.
At BadCredit.com, we're constantly researching the best ways for you to improve your credit score while getting access to the funds that you need to live the life you want. That means getting a loan for a reliable car that can get you to work or school and keep your family safe on the road.
Whether you're looking for a new or used car, we've compiled a list of the best lenders that can look past a poor credit score and fund a loan that gets you behind the wheel of your new vehicle faster than you may expect.
Loans | Approval Tips | FAQs
Best $20,000 – $30,000 Car Loans For Bad Credit
Your local bank or credit union may not be eager to approve a bad credit car loan, but the lending networks below specialize in financing poor credit loans that often require a very low down payment and an affordable monthly payment.
And since you're accessing several lenders at once through the network, you can maximize your approval odds while minimizing the number of hard inquiries added to your credit report.
Network of dealer partners has closed $1 billion in bad credit auto loans
Specializes in bad credit, no credit, bankruptcy and repossession
In business since 1999
Easy, 30-second pre-qualification form
Bad credit applicants must have $1500/month income to qualify
| Interest Rate | In Business Since | Application Length | Reputation Score |
| --- | --- | --- | --- |
| 3.99% - 29.99% | 1999 | 3 minutes | 9.5/10 |
Auto Credit Express partners with dealers across the country that all work with bad credit borrowers to put them in the car of their dreams. You can start the process of buying your vehicle by filling out a brief form on ACE's website.
If you qualify — even with a bad credit history — a dealer in your area will contact you to set up an appointment to talk about your options and shop the available cars in your price range. In many cases, you can walk in and drive out the same day.
LendingTree is a large nationwide lender network that can help you find loan offers for new and used cars, private party loans, refinance loans, or lease buyouts.
There's no credit check involved, and you may be able to secure up to $30,000 even if you have bad credit as long as the vehicle you're looking to finance is less than 10 years old and has fewer than 100,000 miles on it.
RefiJet specializes in auto refinancing. If you want to refi an existing auto loan into a new loan of up to $30,000, this company may be a suitable option.
You may even qualify for no payments for up to three months after your loan closes. You may be able to save on your monthly payment, cash out equity in your vehicle, or secure a lower interest rate, among other options. But this is not a viable option for securing a loan to purchase a car.
All you need is three minutes to complete a prequalifying form with Car.Loan.Com. Your needs then reach the largest network of auto dealers that are trained in special finance. That means your credit rating may not hold you back from getting a new or used car.
The network also claims to work faster than its competitors. While it says that most borrowers hear back from a local dealer within 24 hours, many applicants get the call within minutes of submitting their information.
MyAutoLoan.com works with lenders that offer a wide array of financing options. This includes refinancing loans to help you get out from under your current car loan, which may have a high annual percentage rate of interest or smothering monthly car payment.
Once you submit a brief form on the network's website, you can receive up to four auto loan offers to your email in a matter of minutes. Be sure to carefully study each offer, because they'll all contain a unique loan term, payment requirement, and annual interest rate.
4 Ways to Increase Your Odds of Being Approved For a Bad Credit Car Loan
So many consumers never apply for an auto loan because they think their credit score isn't good enough for consideration. Thankfully, you're doing the research needed to keep you from becoming one of those people.
While your credit rating may affect your monthly payment, interest rate, and other aspects of your loan term, it isn't necessarily the deciding factor in your loan application approval.
You can take several steps before applying that will make you stand out to a lender. This can also mean the difference between buying a cheap used car that will last you a few months and acquiring a ride that will carry you through the next decade.
No matter where you are in the car-buying process, here are some tips to consider before going all in.
1. Make a Down Payment
Everyone has different needs when shopping for a car. Maybe your current ride just died and you have no time to waste. That may mean scraping together every penny you can for a down payment.
In this case, every penny matters. If you have time to wait before buying your car, spend it saving up for your down payment. That's because the size of your down payment can help you receive the approval you're looking for.


Lenders don't want to be the only one taking a risk when financing a car. If you ride off the lot with your new vehicle and very little down payment, you don't stand to lose much if you stop making payments. But if you've made a significant down payment on the car, the lender will see you as someone who is likely to make on-time payments so you don't lose your investment.
A good down payment will also lower the amount of money you borrow and the amount of interest you pay in the end. You'll also create a lower monthly payment while avoiding the traps of negative equity, where you end up owing more on the car than what it is worth.
While many pundits say you should have a down payment of at least 20% of the vehicle's purchase price, that isn't always necessary — or possible. On a $30,000 loan, that would require a $6,000 down payment. Lenders won't disqualify you if you can't reach that amount, but the closer you get to it, the better you'll be.
2. Trade In a Vehicle
Many auto dealers will accept any vehicle as a trade-in — even one that does not run. Even a few hundred dollars for your trade-in vehicle is a few hundred dollars less that you'll need to finance.
Plus, like your down payment, a lender will see your trade-in as your way of having some skin in the game. That will make you look more responsible for the loan you're applying for.
3. Know Your Credit Score Before You Apply
Don't wait until you're at the lender's desk to find out about critical errors on your credit report. Knowledge is power — and knowing the ins and outs of your FICO score when you enter the dealership puts the power in your hands.
You don't necessarily have to know your actual credit score before applying — though it doesn't hurt. The most important step is to know what negative items may be holding down your credit rating so that you can fix them ahead of time.
Your first step should be to pull your annual free credit report. This won't show you your actual credit score, but it will give you a rundown of every item — good and bad — that appears on your credit history.


You may find a quick fix with some of the bad items that will give your FICO score a boost. Others may take time and require some patience. The two most important factors that make up your FICO score are the amounts you owe and your payment history. They combine to make up 65% of your overall credit score.
If you have recent late payments, all you can do is wait for them to age. The older those negative items become, the less impact they have on your credit score — especially when you replace them with positive payment history.
Your overall debt load accounts for 30% of your credit score. If you can pay down some debt before applying, you could see a quick boost to your score. You may also want to consider a debt consolidation loan that clumps all of your current credit card or personal loan debts together under one lower interest rate.
The other 35% of your FICO score is determined by your credit mix (it's good to have a diverse selection of credit types in your credit history), the age of your credit (the longer, the better), and how much new credit you have on your file (too much, too soon is not a good thing).
If you need a jump-start on the process, consider a service such as Experian Boost that connects to your bank account and finds on-time payments to bills that currently aren't on your credit file. With your permission, Experian will add those bills to your credit history, which can give you an instant credit score boost through that bureau.
Keep in mind that Experian is just one of three credit reporting bureaus. TransUnion and Equifax will not show the new items on their version of your credit history.
If you're looking to improve your credit score across the board, you can consider a credit repair service that can dispute inaccuracies on your credit report with all three bureaus.
4. Get a Cosigner
This is a tricky process and one that you should not take lightly.
Many lenders will allow a cosigner on your loan application to improve your approval chances. A cosigner is someone who has a better credit score than you and who is willing to sign onto the loan to guarantee its payment.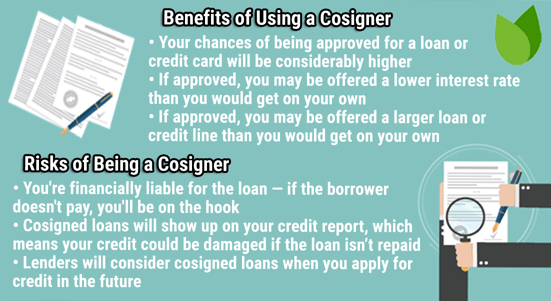 That's a tremendous risk taken by the cosigner and a responsibility you shouldn't take lightly. If you miss a payment or default on the loan, both you and the cosigner will take the credit score hit.
The internet holds no shortage of cosigner horror stories of friendships lost, relationships ended, and families ruined by irresponsible financial behavior. If you decide to take this step, make certain that you're in a position to make every payment on time and in full.
While that new car may tempt you on the lot, it isn't worth ruining your reputation over.
Can I Get a Car Loan with Bad Credit?
In just about every case, the answer is yes. You may struggle to find a lender willing to work with you if you're in the middle of a bankruptcy proceeding or if you have several recent late payments on your credit history. But you can find bad credit auto loans if you know where to look.
This often means skipping the bank, credit union, or traditional lender. Those institutions often minimize their exposure to risk by turning down every bad credit application that comes their way.
Instead, you should consider an auto loan network that specializes in working with consumers who have bad credit.
Every year, the options listed above help thousands of consumers get behind the wheel of a new or used car. These installment loans often feature a more affordable monthly payment and interest rate than other financing options.
And since most of the networks partner with auto dealers throughout the country, you could quickly find yourself connected to a dealer in your area who can get you up and running sooner than you think.
With most networks, you can go from application to a new car in less than 48 hours. Lending networks, such as MyAutoLoan.com, boast application decisions within minutes — with as many as four offers arriving directly to your email inbox.
How Does Bad Credit Auto Financing Work?
Bad credit auto financing works just like any other financing option — though the borrower may find more limited options for lenders. That doesn't mean there aren't lenders out there that are eager to lend money.
Every vehicle loan has the same financing structure. These are installment loans, each with a varying loan term and annual percentage rate of interest. The loan's monthly payment will depend on the length of the loan, the loan amount, and the interest rate added to the loan term.
That interest rate will likely separate bad credit auto financing from excellent credit financing. Any lender who accepts an auto loan application considers the borrower's credit score, credit history, and down payment when creating the terms for the loan.
If you have poor credit, you'll likely find a higher annual interest rate and your monthly payment will likely be higher than that of someone with better credit. You may also have to submit more information pertaining to your monthly income to get a good fixed-rate loan, but that's still better than having no car at all.
If you have poor credit, but still want to seek out $20,000 – $30,000 car loans for bad credit, you should start with a good lending network that can connect you to many lenders at once.
The options above work every day with borrowers who have bad credit to get them the vehicle they need and they can likely do the same for you.
What is the Monthly Payment on a $30,000 Car Loan?
This is where a good auto loan calculator comes in handy.
There isn't a set monthly payment amount for a $30,000 auto loan. Instead, your set interest rate and the length of your loan will determine just how much you pay to the lender each month.
Your lender will choose your interest rate based on your credit history. The rate you receive can shift several points in either direction depending on the financial climate.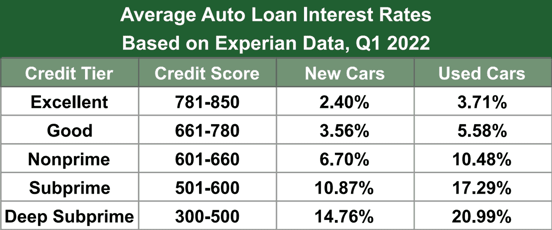 But if we use those numbers as our goal lines, you can get a pretty solid idea of how interest affects your monthly payment.
For example, a $30,000 auto loan with a 60-month (five years) repayment window and a 4.23% interest rate will yield a $556 monthly payment. That same loan with a 14.70% interest rate will cost you a whopping $709 each month.
Your loan term also affects your monthly payment. Your term is how much time you have in which to pay the loan off. The longer your term, the smaller your monthly payments. That sounds like a better deal, but there's a trade-off.
In return for those smaller monthly payments, you'll pay a good bit more in interest. All interest charges compound monthly. The more months you add to your loan, the more money you'll pay to satisfy the debt payment.
To highlight this, let's look at a $30,000 loan with an 8% interest rate. With a three-year (36 month) loan, you'll pay $940.09 every month and it'll cost $33,842.27 to satisfy the loan.
That same loan with a five-year (60-month) term will cost $608.29 each month and $36,497.51 overall. When you extend the loan to seven years (84 months), you'll pay $467.59 per month and $39,277.26 to pay off your loan. That's nearly $10,000 in interest for a $30,000 loan.
How Much Should You Put Down on a $30,000 Car?
The general rule of thumb is to save up approximately 20% of the car's sales price as a down payment. But this isn't necessary in every scenario.
A 20% down payment on a $30,000 loan is rather large at $6,000. While a lender would like very much to see you add this to the pot, you won't necessarily be rejected if you have less to offer.
Lenders want to see that you're taking on some of the risks with a loan. The more you add to your down payment, the greater the risk you're taking on. Some lenders are OK with as little as 5% as a down payment ($1,750 on a $30,000 loan).
The average down payment was around 11% in 2019, which was an improvement from the 9% average in 2017. At 11%, you would need $3,300 for a $30,000 auto loan.
Keep in mind that you can lower the purchase price of your vehicle by adding a trade-in vehicle. Even if the vehicle only earns you a few hundred or a couple thousand dollars in credit toward your new car, you'll lower the purchase price and decrease the amount you need for your down payment.
You can also use a car loan calculator to determine just how much down payment you'll need to reach your desired percentage.
What is a Car's LTV Ratio?
LTV stands for loan-to-value ratio and refers to an important set of numbers when financing your new vehicle or refinancing an existing loan.
You calculate your LTV by dividing the amount of money you're borrowing by the actual value of the car. Lenders like this number as low as possible to negate some of their risk in the lending process. An LTV ratio over 100% means that you owe more on your vehicle than what it's worth, also known as negative equity.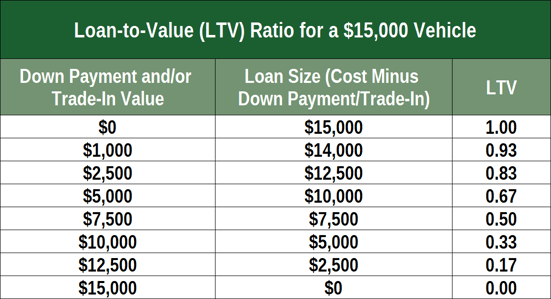 An auto loan is a secured loan. This means that you're using the vehicle as collateral in case you default on the loan. If this happens, the lender can repossess the vehicle and sell it to recoup its losses.
If you owe more money than what the vehicle is worth, the lender will not be able to get all of its investment back. If that happens, you'll lose the car and still be responsible for the remainder of the money owed.
Lenders know that they rarely receive that money from the borrower and instead have to sell the debt to a collection agency for pennies on the dollar. That's why lenders will only consider a loan application if the LTV ratio is in their favor.
For a vehicle that costs $30,000, they'd rather not lend the entire $30,000. That's because every vehicle loses value as soon as you drive it off the lot. That means that you're already at a negative LTV as soon as you drive the car for the first time.
Instead, try to get your LTV to 80% or less to improve your odds of loan approval.
Which FICO Score do Auto Lenders Use?
You may hear a lot of people talking about the importance of your FICO score, but did you know that you have multiple FICO scores on file?
FICO constantly updates its algorithms to improve its scoring methods. It also helps the company make money.
Lenders that lean on FICO to provide credit scores have to pay to access the current credit scoring system. So a lender may pay for access to FICO 2 — but when FICO 3 comes out, they'll have to pay to access the new model.
Instead, many lenders stick with the score they've paid for. That's why you may see one auto lender using FICO 3 while another uses FICO 8. To make matters even more confusing, FICO also has dedicated scores for auto and mortgage loans.

Many auto lenders use the FICO Auto Score 8 to make quick loan application decisions. But keep in mind that this score was released during the FICO 8 unveiling, so it's relatively new. If a lender opted not to pay for that update, he or she may still be using an older score.
To be safe, you should check your most recent FICO score before setting out to apply for a loan. If possible, bring along a printout of your credit history to show the lender. That way, if they're using an older score, you can compare notes to possibly get a better deal.
$20,000 – $30,000 Car Loans for Bad Credit are Attainable
Don't let your credit score keep you from getting the reliable vehicle that you need and deserve. So many car buyers think their poor credit will make it impossible to get a car loan, so they never try. Instead, they stick to a car they can pay cash for… and often end up purchasing another car soon after because the first one died.
Instead, consider one of the lending networks above when looking for $20,000 – $30,000 car loans for bad credit. They can very possibly get you into your dream car with a lower interest rate while keeping you and your family safe on the road — and put you on the path to excellent credit when you manage the loan payments responsibly.
Advertiser Disclosure
BadCredit.org is a free online resource that offers valuable content and comparison services to users. To keep this resource 100% free for users, we receive advertising compensation from the financial products listed on this page. Along with key review factors, this compensation may impact how and where products appear on the page (including, for example, the order in which they appear). BadCredit.org does not include listings for all financial products.
Our Editorial Review Policy
Our site is committed to publishing independent, accurate content guided by strict editorial guidelines. Before articles and reviews are published on our site, they undergo a thorough review process performed by a team of independent editors and subject-matter experts to ensure the content's accuracy, timeliness, and impartiality. Our editorial team is separate and independent of our site's advertisers, and the opinions they express on our site are their own. To read more about our team members and their editorial backgrounds, please visit our site's About page.