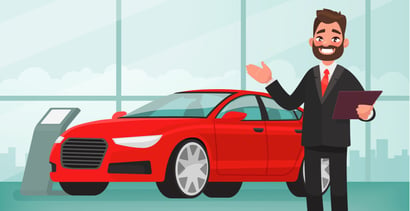 Many Americans can't tell you how to get a car with bad credit any better than they can tell someone how to haggle over a sticker price or strike better loan terms than those of a car dealer.
This is true in large part because we buy cars so infrequently, so we aren't very experienced at it. The following six steps will help change that and prepare you for the car buying process, regardless of a bad credit score.
1. Know What You Can Afford to Pay
If you can afford a car loan and other costs of car ownership, and your full-time job is not in danger, now may be as good a time as any to buy a used car. As a prospective used car owner with poor credit, create a budget before beginning your search to make sure you don't overbuy and wind up in greater financial distress.
To begin, tally your gross income. Can you look forward to a change anytime soon? Your future earnings potential impacts how much car you buy, particularly if you need a long-term car loan.
You should include your down payment in your car budget. Down payment requirements vary by car and lender, and can range from 10% to 20%.

Your down payment affects the car you can afford to purchase, future monthly payments, and the savings you'll have left to cover unexpected expenses. Of course, a down payment isn't always required, but it helps.
If you prequalify for an amount greater than what you expected, don't adjust your sights. The cost of car ownership includes more than a car's base price. Unseen circumstances are often just around the bend. This automobile affordability calculator can guide you in this regard.
Also, it's a good idea to create an emergency fund to cover the cost of repairs or replacement of major parts. To determine the effects of vehicle purchase and repair costs on your wallet, use personal finance tools, such as those Quicken.com offers.
The standard rule of thumb is to spend 15% or less of your take-home pay on a car purchase and only 22% on your total auto budget, which should include fuel, insurance, and car maintenance. Remember, gas, tolls, and other commuting expenses can push that 22% limit and leave little to pay for other expenses.
Calculate your debt-to-income ratio. To understand how lenders view your ability to pay back a car loan, calculate your debt-to-income ratio by adding up your recurring monthly payments, such as credit card payments and mortgage payments. Divide this sum by your gross monthly income, which is the dollars you earn each month before deductions for taxes, and so on. The higher your ratio, the less likely you are to repay your loan as agreed.
Calculate your debt-to-credit ratio. Lenders are also concerned with your use of the credit available to you, or your debt-to-credit ratio. Calculate it by adding up your credit card account balances and dividing that sum by the total of the credit limits on those cards. In general, the higher your debt-to-credit ratio, the lower your credit score.
2. Research Vehicles within Your Budget
When shopping for cars, you quickly realize that even standard vehicles are equipped with different trims and options, have traveled a wide range of miles, and are in various stages of disrepair. So, keep your budget front and center lest you be wooed by dream cars or trim packages.
You should only spend 15% or less of your take-home pay to buy a car, so carefully identify essential features you can't go without, such as low mileage or a high National Highway Traffic Safety Administration (NHTSA) safety rating. Carefully evaluate any must-have car option in terms of its cost and benefit.
Also, note the car's feature packages and decide, item by item, which upgrades are valuable to you and assign a dollar value accordingly. If you live in Alaska, heated seats may seem like an essential feature, but in Florida, your focus is likely to be a car's air conditioner.
Next, with your likely purchase in mind, read reviews, safety ratings, and the car's history. Websites, such as Edmunds.com, grant access to car reviews and certified preowned cars.
While shopping, read manufacturer recalls on the NHTSA website. Use an auto insurance network to get insurance quotes for the car you'd like to buy and add that amount to the monthly payment. The more advanced a car's safety features, the better the car's safety rating and the less expensive the car insurance.
Also, visit CarFax.com to learn the history of cars that have grabbed your interest, including car repairs and owners. A long history of repairs and recalls may mean higher maintenance costs.
When you check out an ad for a car that interests you, be sure the terms you can afford apply to the car you're interested in. As the FTC points out, a common dealer practice here is to advertise multiple cars with a mix of price and payment numbers and a disclosure in small type below.
Visit FuelEconomy.gov to research a car's gas mileage, for the lower the gas mileage, the less costly the car is to operate. Also, when budgeting for anticipated operating costs, learn a car's expected collision repair costs by visiting the National Highway Traffic Safety Administration website.
The likely value of a car when you sell it or trade it in is also important because the higher a car's resale value, the less the car's lifetime operating costs. So, browse the Kelley Blue Book to find the car's resale value. Kelley's Vehicle History tool is another way to evaluate the car's value.
3. Compare Your Financing Options & Prequalify
Identifying a car that you want to buy is a complicated process, and getting a good deal on the car once you find it is challenging. But devising a rational plan that will ensure you get a good deal on auto financing if you have poor credit can be mind-boggling.
While it's tempting to rely on a car salesperson or website tool to guide you through loan prequalification and available financing options, it's best if you do some research and consider your choices.
Maybe there was a period during which you had trouble paying your bills or perhaps you historically had good credit, but recently lost your job. There was a time when no lender would touch you under those circumstances. Today, you're simply a subprime borrower. When you need a car, it's likely that some auto dealer or online lending network can help.
Online Auto Lending Networks
Online lending networks, such as AutoCreditExpress.com are marketplaces where auto lenders list their offerings and interact with car buyers who must finance cars. Supply and demand dictate pricing, which is dynamic and determined in part by algorithms that calculate loan rates based on information the buyer supplies.
The key here is that lending networks create efficiency so auto loan seekers can get lower rates, and the lenders gain access to greater demand.
Network of dealer partners has closed $1 billion in bad credit auto loans
Specializes in bad credit, no credit, bankruptcy and repossession
In business since 1999
Easy, 30-second pre-qualification form
Bad credit applicants must have $1500/month income to qualify
| Interest Rate | In Business Since | Application Length | Reputation Score |
| --- | --- | --- | --- |
| 3.99% - 29.99% | 1999 | 3 minutes | 9.5/10 |
AutoCreditExpress.com (ACE) effectively connects buyers, who have poor credit, no credit, a repossession, or a bankruptcy, with lenders that are willing to finance those buyers' car purchases. Assuming the car buyer earns a monthly income of $1,500 or more, the website's matching system uses information the buyer supplies to efficiently link the buyer with lenders willing to finance the car purchase.
AutoCreditExpress.com's tools, such as the 30-second prequalification and the Car Loan Estimator, which estimates how much money you can borrow, support dealer efforts to approve and close loans quickly. The site's payment calculator and its tool to compare auto insurance rates are additional reasons ACE tops our list for bad credit borrowers.
Free, no-obligation application
Specializes in auto loans for bankruptcy, bad credit, first-time buyer, and subprime
Affordable payments and no application fees
Connects thousands of car buyers with auto financing daily
| Interest Rate | In Business Since | Application Length | Reputation Score |
| --- | --- | --- | --- |
| Varies | 1994 | 3 minutes | 9.0/10 |
If you've had your fill of dealers that employ bait-and-switch tactics, Car.Loan.com is the place to be. This dealer network helps you get a car loan whether you have good credit, ugly credit, thin credit, or no credit. The network connects those with Chapter 7 or Chapter 13 bankruptcy to those dealers who can best meet your needs.
Car.Loan.com makes the auto credit process a safe, secure, and simple one: you complete an Auto Finance Request form and based on the information you provide, you receive loan options from multiple dealers. If you're interested, the site connects you with the dealer of your choice. All that's left is going to the dealership, selecting your car, and hitting the road while your future, timely payments begin to improve your poor credit score.
Loans for new, used, and refinancing
Queries a national network of lenders
Bad credit OK
Get up to 4 offers in minutes
Receive online loan certificate or check within 24 hours
| Interest Rate | In Business Since | Application Length | Reputation Score |
| --- | --- | --- | --- |
| Varies | 2003 | 2 minutes | 7.5/10 |
MyAutoLoan.com is a two-sided market that matches those seeking bad credit vehicle loans or refinancing with auto lenders. As lenders guide car buyers with bad credit scores through the loan application process, they consider not only credit scores but also their entire financial profile, including income, job stability, and debt-to-equity ratio.
MyAutoLoan.com's tools and resources allow you to enter your credit profile and, in response, receive a loan estimate referencing the amount you can borrow, the loan's interest rate, and its monthly payment. What's more, you can access finance and credit guides and a set of car loan requirements to guide your collection of documents needed to support your loan application.
Direct Dealership Financing
Direct dealership financing (DDF) allows you to get a loan from a car dealer's lending partners rather than an independent bank or credit union. With DDF, you request credit terms from one or more lenders before you buy your car and use them to determine the cars you consider. You can negotiate with the lender in person rather than via a website, as some auto loan networks require.
DDF may take more time because you speak to each finance company directly. Each potential lender relies on your FICO score and personal information to understand your creditworthiness and develop a loan quote.
Once you and the lender come to terms, you both enter into a contract whereby you purchase a car from the dealer and commit to paying the lender the financed amount plus finance and other charges over time. While the auto finance company may retain and manage your contract, the organizations usually sell the agreements to a bank, credit union, or other lending institution, which collects payments and otherwise services accounts.
Carvana


Carvana is a car dealer website on which you browse an inventory of vehicles, select a car, inspect its features, then take it for a virtual drive using the dealer's patented technology.
What's more, site tools support your loan prequalification, sales price negotiations, in-house loan proposal, contract review, and loan closure using electronic signatures. After the paperwork is signed, you select a delivery or pick-up time, submit your down payment information, and that's it. Once you have your car, a seven-day test drive begins during which you can inspect the car, drive the car, and return it, if necessary, for any reason.
Local Dealerships
The Direct Dealership Financing section of this article covers the loan process, so what's left is negotiating features and price.
When you buy from a local car dealership, you'll be in for some haggling so do your research and understand where to bend and where to stand firm on features, options, and price. Before you begin, do some homework on the price the dealer paid for the car, the price other customers are paying, and your trade-in's value.
Buy-Here-Pay-Here Lots
Buy-Here-Pay-Here (BHPH) lots typically sell cars to subprime buyers and finance those cars in-house. Due, in part, to buyer credit scores, the interest rates may be higher than those of other lenders, but bad credit auto finance companies may not require a down payment. Buyers make car payments directly to the lot.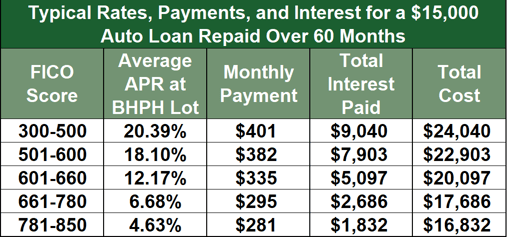 A major disadvantage is that dealers may not report the buyer's payment history to bureaus.
How to Prequalify for Dealer Financing
Car dealers now have access to a variety of lenders, including those that open the playing field to borrowers with low credit scores  In all cases, these applicants must prequalify or seek preapproval for a car loan.
Typically, you complete a short form to prequalify by providing identifying information, including your name, address, date of birth, and annual income. Your proof of income can take the form of W-2 wage statements for the two most recent years or pay stubs, proof of alimony, bonuses, or other income.
Also required are bank statements, investment account statements, or two recent tax returns that confirm you can make the down payment and other finance costs, in addition to cash reserves. You'll also need to provide a copy of your driver's license, your Social Security number, and a signature that allows the lender to pull a credit report.
4. Close the Deal: What to Expect
After you and your auto lender agree to the loan terms, you sign the paperwork. The lender may allow you to sign electronically or you may be required to go to the lender's office to do so.
In either case, before you sign, read each document to make sure the terms precisely match those you have agreed to. As you read, look for expensive add-ons that you did not agree to.
Also, ask about any blank spaces in the paperwork and complete them if need be or mark through them and initial your changes. Under no circumstances should you sign the documents until errors are corrected and spaces are completed.
For information on state laws that protect your rights, contact your state's Attorney General's office.
5. Pay on Time Every Month to Improve Your Credit Score
Credit scoring is a sophisticated way of assessing credit risks so lenders get a better handle on who's more likely to pay debts as agreed.
The idea behind credit scores is that the good faith effort of borrowers to pay back their credit card and loan balances on time is central to the proper function of financial institutions. The failure of borrowers to do so poses a significant risk to those institutions.
Credit scores mitigate losses born of that risk by giving lenders a heads-up that certain borrowers are likely to repay loans on time and others are not. Five independent factors of the credit score combine to make that borrower-by-borrower prediction. Each factor is weighted according to the degree it should influence the prediction.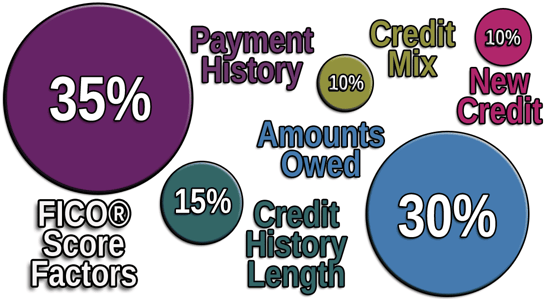 Due to the importance of borrowers paying their debts on time, payment history is the most critical factor in the calculation of your credit score, so it carries the most weight — namely, 35%. In turn, your credit score guide's a lender's decisions as to whether you qualify for a loan and, if so, the loan's terms.
Due to the influence of your payment history on your credit score, it's critical that you make your credit card and loan payments on time each month.
6. Refinance for a Lower Interest Rate in the Future
If interest rates are falling, your car is holding its resale value. If your low credit score has improved, you may save money by refinancing your bad credit auto loan.
While that may seem a surefire way to get extra cash, an auto refinance process is not a trouble-free event. Even so, unless you've paid a large percentage of your loan or your car mileage is extremely high, refinancing may be a worthwhile move.
The auto refinance application and approval process are similar to that of the original loan. For instance, your interest rate depends in part on your credit rating. But if your refinance loan is approved, that loan pays the remaining balance of the original one. Simultaneously, the refinance lender takes over the car lien and receives your monthly payments until it's paid in full.
Once the refinancing is complete, both the closed car loan and the new one appear on your credit report.
Several factors in the refinancing process can work for or against you depending on your credit profile, the state of your existing loan, and the credit market at the time of your loan application.
Credit scores. A big drop in your credit scores since closing on your original loan spells higher risk for a lender and a higher interest rate for you, and it may preclude an auto refinance loan altogether. The reverse is also true: an increase in your credit score means lower risk, a lower interest rate, and a higher probability your application will be approved.
Monthly payments. If you have cash flow issues, you may want to apply for a refinance loan with an extended payment period. It will cost you in the long run, but lower monthly payments make more cash available to you each month should you need cash due to a job loss or unexpected medical bills.
Credit reports. When your auto refinance loan is approved, it will appear on your credit report and may temporarily decrease your credit score due to the hard inquiry incurred during the approval process. That fact may prevent the approval of any other loan application, such as a mortgage application, in the short term.
Total interest. Refinancing with a longer loan term may decrease your monthly payments, but more payments mean you'll likely pay more total interest over the life of your loan. Be sure to balance your month-to-month payment relief with the loan's long-term cost.
Outstanding principal. If a substantial portion of your loan's term remains when interest rates fall substantially, crunch the numbers to see if significant savings can be had through refinancing. If few payments remain, it's likely you'll pay more interest on the outstanding principal.
Auto Refinance Lenders. It's convenient to submit your refinancing application to your current lender. Don't assume, however, that that lender will give you the best loan terms. Use an auto refinance calculator to compare your current lender's terms with those of online auto loan marketplaces, banks, or credit unions.
Total Costs. An auto refinance loan is of benefit in terms of actual car price only if it lowers the total cost of financing your car. Use an online auto loan calculator and compare the total cost of your current car loan versus the proposed auto refinance loan.
Refinancing fees. Read your current loan agreement or ask your lender if a prepayment penalty will be due and, if so, its amount. Also, ask if loan origination and change in title lienholder fees are charged.
Loan term. Typically, the longer the term of your auto loan, the higher the interest rate. Other things being equal, the earlier in a loan's payment schedule that you refinance the loan, the greater your interest savings could be.
Knowing how each of these factors affects your loan options can help you make an informed decision if you choose to refinance your auto loan.
What is a Bad Credit Car Loan?
Lacking a good, very good, or excellent credit score hampers your ability to qualify for credit cards and loans. That's because a fair credit score — a FICO score between 580 and 669 — or worse, a poor score, suggests the likelihood that you'll repay borrowed money is not a safe bet. So, it will be harder for you to get a loan, and when you do, the interest rate will be higher.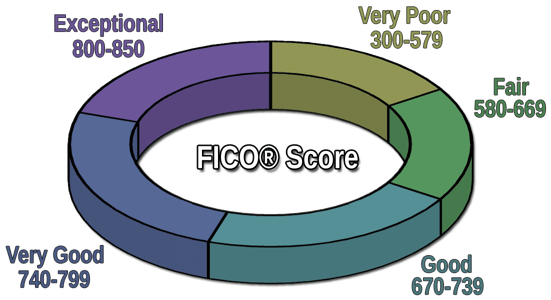 The lender's problem is not the inability to get a read on your financial health because your weak credit score makes that clear. The mind-bender is predicting the future state of your credit score, or accurately calculating the likelihood you'll pay back the loan.
The lender's credit risk relates to the chance that you will not adhere to a loan's terms — namely, the full and timely repayment of the loan's principal, interest, and associated fees.
To counter or offset the risk of default, the lender relies on risk-based pricing whereby it charges a higher interest rate on the bad credit car loan. The greater the risk a lender assumes, the higher the loan's interest rate.
What Credit Score Do I Need for an Auto Loan?
Car dealers and lenders make hundreds or thousands of decisions about the creditworthiness of loan applicants each day. Over time and for better or worse, they have come to rely on the FICO score in 90% of lending decisions to predict the likelihood a borrower will default on a loan.
Because the FICO score is a key element in most lenders' risk management strategy, it has a significant influence on whether a lender approves your auto loan application and the loan's interest rate. A lender is less likely to approve a loan for a borrower with a credit score in the 300 to 579 range. An applicant with a score from 580 to 669, on the other hand, may get an auto loan but pay a high interest rate.
Due to the Risk-Based Pricing Rule, a creditor must give you information about your credit scores in the form of a Credit Score Disclosure Notice when you apply for car financing.
How Will My Credit Score Affect My Interest Rates?
Your credit history and your lines of credit affect your credit score in a positive or negative way. A credit score, or FICO score, which is calculated using the Fair Isaac Corporation's credit risk model, represents your creditworthiness and, therefore, impacts your auto loan's interest rate.

The higher your credit score, the lower the risk you pose to a lender in terms of loan repayment. Consequently, the higher your score, the higher the likelihood a lender will approve your loan application and the lower the loan's interest rate will be.
If you don't know your exact credit score, there are several ways to obtain your credit score for free if you don't know exactly where you stand. You can then research ways to improve your credit score before applying for a loan.
For example, if there are errors on your credit reports, you can dispute them and have them removed from your credit reports. Having errors removed is one of the easiest ways to improve your credit score. Another quick way to improve your score is to use Experian Boost, which helps consumers add an average of 13 points to their FICO score.
Do I Need a Cosigner for Approval?
A lender may ask you to identify a cosigner if you have major deficiencies in your credit history or if you earn less than the baseline requirement for a loan's face value. Even though a lender may refuse to approve bad credit car financing unless you tap a cosigner, it may be difficult to find someone willing to assume that obligation.
When a person cosigns your loan, that individual is linked financially to that loan just as you are. That means account payment history appears on your credit report and that of your cosigner. Consequently, that signature can have a disastrous effect on the cosigner's credit score if you, as the primary borrower, make your payments late or not at all.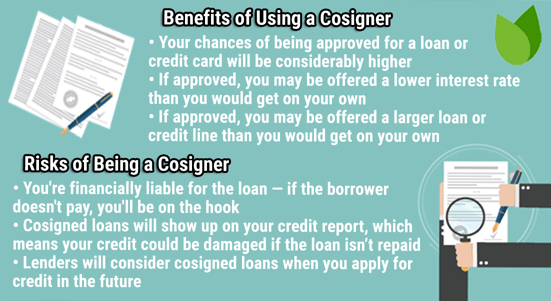 What's more, it's not unusual for a cosigner to be forced to pay some or all of a loan's payments and late fees as an equally responsible signer of the loan agreement. So your bad behavior could force your cosigner into a bad credit car finance situation as well. The cosigner may have been better off giving you a personal loan.
For these reasons, in all cases, the Credit Practices Rule requires that a creditor provide a potential cosigner a written notice about his or her liability in the event you don't make payments as agreed.
How Much Will I Pay for Auto Insurance?
Each state sets the minimum level of liability insurance that an owner/driver must have to operate a car, and it's a mandatory expense. The cost of this expense is determined by your age, home address, and other factors within your control — and some that aren't.
One that you control is the type of vehicle you drive. The graphic below from thecarconnection.com shows the average cost of insurance in each state relative to the national average:

To lower your insurance costs, opt for what the Insurance Institute for Highway Safety classifies as a relatively safe car. Lower costs may also be achieved by choosing makes and models that aren't frequently stolen or are more likely to be in fatal accidents.
With these factors in mind, shop around for the best rate and coverage combination before getting any auto policy. For a rough estimate based on your home state and driver profile, use the CarInsurance.com Car Insurance Estimator Tool. For actual quotes from insurers, visit their websites.
Follow these Steps to Get a Car with Bad Credit
If you have bad credit, you may have no idea how to get a car with bad credit. But bad credit financing options for subprime borrowers are available through auto loan networks and dealers, each of which are eager to help you drive away in a new used car.
You face but two major roadblocks: accumulating a down payment and closing your loan. Whereas you overcome the first hurdle by budgeting and saving, the second requires that you calculate the sales price you can afford to pay, find a car that suits your budget, identify auto loan options right for your situation, and qualify for the loan.
All that's left is making payments on time and, if need be, refinancing your loan for a better rate in the future.
Advertiser Disclosure
BadCredit.org is a free online resource that offers valuable content and comparison services to users. To keep this resource 100% free for users, we receive advertising compensation from the financial products listed on this page. Along with key review factors, this compensation may impact how and where products appear on the page (including, for example, the order in which they appear). BadCredit.org does not include listings for all financial products.
Our Editorial Review Policy
Our site is committed to publishing independent, accurate content guided by strict editorial guidelines. Before articles and reviews are published on our site, they undergo a thorough review process performed by a team of independent editors and subject-matter experts to ensure the content's accuracy, timeliness, and impartiality. Our editorial team is separate and independent of our site's advertisers, and the opinions they express on our site are their own. To read more about our team members and their editorial backgrounds, please visit our site's About page.