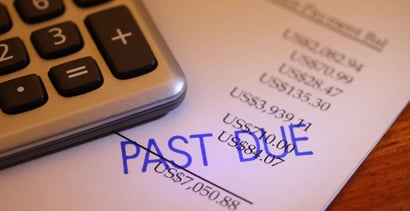 At least 16% of Americans have a bad credit score, which is a FICO score below 580. Having bad credit can make it harder to get approved by lenders, and it also leads to higher interest rates on loans. 
While several factors affect your credit score, one of the biggest factors is payment history. If you've missed payments or have negative marks on your credit reports, some credit repair agencies can help get these derogatory items removed. 
Here is a list of some of the best companies that remove late payments from credit reports and how they can help improve your credit scores. 
Best Credit Repair Companies For Removing Late Payments
You may want to work with a credit repair company if you need help identifying and disputing inaccuracies on your credit reports. Credit repair agencies can also help you dispute and remove outdated information on your credit reports that may be hindering your score. 
Some people like working with a professional who understands the industry and can help them save time and energy by writing letters and contacting creditors on their behalf. Without further ado, here are the best credit repair companies that can help remove late payments from your credit report. 
Lexington Law is a large credit repair company that has sent out more than 221 million challenges and disputes for clients since 2004. Lexington Law works with several attorneys familiar with disputing credit information and who can send letters to the credit bureaus on your behalf. 
The company offers three main credit repair packages: Fair, Moderate, and Intensive. Additional services include creditor interventions, inquiry assistance, identity theft protection, and your TransUnion FICO score. At least 89% of clients say they saw their credit score increase by 40 points after working with Lexington Law.
Sky Blue Credit Repair® is a credit repair agency that offers a 35-day dispute cycle to help get clients results quickly. This company also offers only one package and monthly payment so you receive all the services available and don't have to worry about upgrading in the future. Clients can expect calls with coaches and a goodwill letter sent directly to creditors as part of the credit repair package.
Sky Blue Credit also helps validate debt with creditors or your loan servicer. That may result in getting late payments removed from your credit reports if the creditor can't verify the debt. This company offers a 90-day money-back guarantee.
CreditRepair.com offers a complimentary credit evaluation that includes a free credit score, a negative item summary, and recommended credit solution. CreditRepair.com members have seen more than 8.2 million removals on their credit reports since 2012.
Similar to Lexington Law, this company offers three main membership levels. Agents work with your creditors and the credit bureaus to verify negative items to ensure they are accurate and fair. If they aren't, this company helps get these items removed from your credit report quickly. Members can also log in to their dashboard to track their progress, view their credit score, and communicate with the CreditRepair.com team. 
The Credit Pros helps people identify the most damaging and helpful credit items while also helping you challenge and dispute inaccurate items to the three major credit bureaus. The Credit Pros also help people with letters of reference and cease and desist letters.
You will be matched with an experienced specialist who will assess your credit situation and start sending letters. Around 60 days from the time you sign up, you'll receive a copy of your credit reports from the three major credit bureaus, and you can send copies to The Credit Pros for review. 
CreditFirm.net is a professional credit repair service that was founded by a team of attorneys who specialize in consumer credit and FCRA violations. If you decide to sign up after a free consultation, you'll get a legal team to review your credit reports and analyze the information for each tradeline.
The team will then provide a plan of action to start addressing negative issues in your credit reports. In addition to sending letters to the major credit bureaus — Equifax, Experian, and TransUnion — CreditFirm.net can also reach out to LexisNexis and other credit agencies to remove negative inaccurate information from your credit reports. 
What Do Credit Repair Companies Do?
Credit repair companies offer to help improve your credit score in exchange for a fee. Most companies analyze your existing credit reports and challenge negative inaccurate, outdated, or unverifiable information by sending dispute letters to the three main credit bureaus. 
Each credit bureau operates independently, which is why credit repair agencies reach out to Equifax, TransUnion, and Experian separately. 

Credit repair companies may also reach out to creditors or your loan servicer and ask them to prove that an account is yours by requesting them to validate the debt. If a creditor can't validate the debt that's on your reports, then legally they have to remove it under the Fair Credit Reporting Act. 
The benefit of working with a credit repair company is having a professional team to help improve your credit by communicating with creditors and working to get items removed. These companies are experienced in sending letters and negotiating with creditors. 
Some companies also provide you with a free credit score or report, and credit education resources to help you rebuild your score.
Not all credit repair companies offer the same services, so it's important to confirm which services you're interested in and whether they can help improve your score. 
If you have a collection account due to legitimate missed payments, you may not need to work with a credit repair company. Many companies offer a free consultation that can help you determine whether the service is a good fit for your needs.
How Do I Get a Delinquency Removed From My Credit Report?
A record of a missed payment on a credit card, student loan, or another type of credit account can result in a late fee and other negative marks in your credit history. Credit repair agencies can challenge delinquencies and request that creditors remove them from your credit reports. 
But the only way to get a delinquency removed is if the creditor reported inaccurate or outdated information. If the delinquency is based on accurate information, you probably won't be able to get it removed.
Under the Fair Credit Reporting Act, inaccurate, incomplete, or unverifiable information must be removed or corrected within 30 days. 
Sometimes a creditor will make a mistake, and information that isn't yours shows up on one of your accounts. Or maybe the balance is wrong. Other times, a payment is incorrectly reported as being late, or the negative payment history that is being reported is outdated. 
Consumer reporting agencies can't include outdated negative information in their reports, according to another regulation under the Fair Credit Reporting Act. This includes delinquent accounts or negative payment history that is more than seven years old or bankruptcies that are more than 10 years old. 

So if you have old delinquencies on your credit report that are unfairly lowering your credit score, a credit repair company can help you get those items removed. 
Keep in mind that you can always dispute negative information yourself if you don't want to hire a credit repair company. You can also write a goodwill letter that asks the creditor that reported your late payments to remove the derogatory mark from your credit reports. 
If the item is legitimately yours, you can write a letter to the creditor explaining the reason for the delinquency, such as a financial hardship. Or you can offer to pay the debt in an attempt to persuade the creditor to cease reporting the item to the bureaus. 
This is called a "pay for delete" agreement. This doesn't always work, but it may be worth a try depending on your situation. More on that in the next question.
Can a Pay-For-Delete Remove Late Payments?
As we've mentioned, a collection account can remain on your credit report for up to seven years even if you pay it off. One option to remove a debt collection item from your credit report is to negotiate a pay-for-delete agreement. 
You can either hire a credit repair agency to do this, or you can try to accomplish this on your own. Essentially, a pay-for-delete is when you ask the creditor to remove the derogatory mark from your credit report once you've repaid the debt. 

Sometimes, you can negotiate a debt settlement amount that's a percentage of the balance both parties agree to. Whether you're dealing with a debt collector or a creditor directly, both will want to get the debt repaid and settled as soon as possible. It may seem easier to them to negotiate this way rather than to keep calling you and trying to get the debt settled. 
As the consumer, you'd benefit because your late payment history and resulting delinquency would be removed from your credit reports. This can help you achieve a better credit score with each credit bureau.
But some companies may not agree to a pay-for-delete, so it's never a guarantee and depends heavily on the creditor or debt collection company. Still, if you're eager to get a late payment or delinquent account removed from your credit report, this option is worth a try. 
Are Results Guaranteed With Credit Repair Agencies?
Results from credit repair agencies are not guaranteed. If everything on your credit report is accurate and updated, the credit repair agency will not be able to remove late payments from your reports. 
Instead, you'll need to focus on paying down your account balances and rebuilding positive credit history. Most legitimate credit repair companies, including Lexington Law, Sky Blue Credit, and others on this list, promise to work to address unfair and inaccurate negative items that are hurting your credit score.
Credit repair companies may also promise to send out letters within a reasonable time frame and update you on the progress they make. But credit repair companies can't control what a lender will do or how it will respond to the communication.
How Can I Rebuild My Credit in the Future?
Working with a credit repair company to have negative or inaccurate information removed from your credit report is just one way to try to improve your credit. But if you want to improve your credit long term, you'll need to focus on practicing healthy financial habits in the future to rebuild your credit score. 
Here are a few ways to start rebuilding your credit moving forward:
Keep your credit utilization low. Start by focusing on your credit utilization and make sure you don't spend more than 30% of your total credit limit. 
Pay more than the minimum due. When it comes to credit cards and even a personal loan, try to pay more than the minimum payment due each month to pay the debt down quickly. This can lower your total debt amount and also save you money in interest. 
Schedule monthly payments. To make your credit card payments on time, set up an automatic payment schedule based on your monthly payment dates. This ensures you won't hurt your credit or incur a fee due to late payments. A single late payment can significantly hurt your credit scores.
Keep long-term accounts open. When possible, try to keep your older credit accounts open, unless you're trying to offload an annual fee. Closing credit accounts will lower your total available credit and increase your credit utilization ratio if there's a balance on other card accounts. The length of your credit history is also important, so closing older accounts can shorten your credit history. People with good credit scores generally have credit histories of seven or more years.
Regularly monitor your credit. Monitor your credit regularly so you can keep track of your progress and catch any inaccurate information early on. You can obtain copies of your credit reports from each of the three major credit bureaus at least once annually. 
Credit Repair Companies Can Be Helpful
Having a low credit score will impact the interest rate you receive on loans and limit which lenders will offer you credit. If delinquent accounts are negatively affecting your credit, working with a credit repair company may be helpful. 
But you should first consider which services the company offers and book a consultation to see how the company can help with your unique situation. Also, consider whether you'd rather try to send letters to creditors on your own before hiring a company to do so. 
Realize that even if you hire a credit repair company, results are not guaranteed, and you'll still need to work on building a positive credit history moving forward.
Lexington Law & Other Resources
We hope you've found our guide "5 Companies That Remove Late Payments From Credit Reports (Sep. 2023)" to be helpful in meeting your financial needs. To learn more about Lexington Law, our top recommendation in this guide, be sure to visit the Lexington Law website for full details about the offer.
Our experts rate Lexington Law as one of the best options in credit repair for those with bad credit, giving it a 4.9/5.0 rating overall. Among its features:
Most results of any credit repair law firm
Lexington Law Firm clients have seen more than 81 million removals from their credit reports since 2004
Get started today with a free online credit report consultation
Cancel anytime
For more resources similar to this "5 Companies That Remove Late Payments From Credit Reports (Sep. 2023)" guide, see our other popular picks for those with bad credit:
Whether you choose Lexington Law or any other option in our credit repair category, be sure to read and understand the terms before signing up. You'll find that taking the time to fully understand credit repair is one of the smartest financial decisions you can make.
Advertiser Disclosure
BadCredit.org is a free online resource that offers valuable content and comparison services to users. To keep this resource 100% free for users, we receive advertising compensation from the financial products listed on this page. Along with key review factors, this compensation may impact how and where products appear on the page (including, for example, the order in which they appear). BadCredit.org does not include listings for all financial products.
Our Editorial Review Policy
Our site is committed to publishing independent, accurate content guided by strict editorial guidelines. Before articles and reviews are published on our site, they undergo a thorough review process performed by a team of independent editors and subject-matter experts to ensure the content's accuracy, timeliness, and impartiality. Our editorial team is separate and independent of our site's advertisers, and the opinions they express on our site are their own. To read more about our team members and their editorial backgrounds, please visit our site's About page.