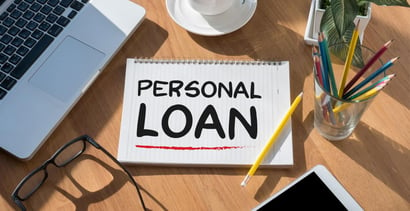 The best bad credit loans in Illinois offer an excellent opportunity for those with bad credit to pay for many of life's expenses.
Whether they are personal installment, payday, auto, or home loans, Prairie State residents can enjoy competitive rates and terms, such as high borrowing amounts, non-predatory interest rates, and longer repayment terms to enjoy lower monthly payments.
All of our recommended loans come from lending networks that feature hundreds of participating direct lenders that extend loan offers to bad credit borrowers, who only need to complete a single loan application to qualify.
Best Short-Term Cash Loans in Illinois
Also referred to as payday loans, short-term cash loans in Illinois are typically small-dollar loans ranging from $100 to $1,000, repaid with a borrower's next paycheck (although exceptions apply). To apply for a short-term cash loan, Illinois residents must present a government-issued photo ID, proof of income, and a valid checking account to receive funds. 
Here are a few top-rated lending networks that operate in Illinois:
Many short-term cash lenders do not require a minimum credit score for approval. Instead, eligibility depends on a borrower's ability to repay the loan, so job stability and proof of income are more important.
Best Personal Installment Loans in Illinois
An installment loan generally issues higher loan amounts and longer repayment terms, repaid in equal monthly installments. The payment goes toward the loan's principal, interest, and all applicable finance charges every month.
To obtain personal installment loans from one of our recommended lending networks, you need to be at least 18 years old with legal residency in the country, have a minimum monthly income (e.g. $800), and a valid bank account to receive funds.
By meeting all of these requirements, you should have no issues getting approval for an installment loan from one of our recommended nationwide companies below:
Depending on the personal installment loan company, your payment activity may or may not be reported to the credit bureaus. If it is, be sure to make on-time payments every month to help your credit score rise.
Best Auto Loans in Illinois
The best bad credit auto loans in Illinois allow you to purchase a new, used vehicle with a poor credit history. All of our recommended lending networks have hundreds of participating private lenders and local car dealers willing to help you explore your car loan options.
To obtain a bad credit auto loan, Prairie State residents need to be 18 years of age or older with legal residency, a minimum monthly income, and a valid bank account to receive loan proceeds. The following lenders are happy to lend to qualifying borrowers:
Before taking out a bad credit auto loan, be sure to fully understand the total cost of borrowing, including the monthly payment amount and how it contributes to your debt-to-income (DTI) ratio. 
Your DTI ratio is the proportion of your total monthly gross income in proportion to your monthly debt payments. Aim for a DTI ratio of 36% or lower to increase the chances of not falling into loan default.
Best Home Loans in Illinois
One of the more popular types of secured loans is home loans. A bad credit home loan allows Illinois residents to purchase or refinance a home, and obtain a loan that is repaid in regular installments over a set period, usually 15 or 30 years. Two of the most common types of home loans available to home buyers are fixed-rate and adjustable-rate mortgages.
Fixed-rate mortgages keep interest rates the same throughout a 15-, 20-, or 30-year term. In contrast, adjustable rate mortgages start with fixed interest rates for three, five, seven, or 10 years before adjusting periodically based on market conditions. 
Here are our top recommended home loan lenders and networks:
One of the main draws of adjustable rates over fixed-rate mortgages is that initial rates are usually set lower at the onset. However, the risk of higher payments with increasing rates remains.
Do not mistake a home loan for a home equity loan. Whereas home loans are used to purchase a property, the latter allows homeowners to borrow against their property's equity, leveraging its value to borrow more. 
Other types of home loans available in Illinois include VA, USDA, and FHA loans, awarded by the U.S. Department of Veterans Affairs, the U.S. Department of Agriculture, and the Federal Housing Administration.
Although mortgage interest rates are the highest they've been in more than a decade, it may make sense to secure a mortgage now. There's always the opportunity to refinance when rates drop.
What is a Bad Credit Loan?
A bad credit loan is offered to individuals with limited to no credit history or with FICO scores from 300 to 579. These consumers often have difficulty qualifying for loans from a traditional direct lender (e.g., banks and credit unions).
There are several different types of bad credit loans, including but not limited to payday, secured, and personal installment loans. Shorter-term payday loans are repaid with a borrower's next paycheck, whereas longer-term installment bad credit loans allow borrowers to repay in fixed monthly installments over a longer period (e.g., two years).

Borrowers considering bad credit loans can expect low borrowing limits, higher-than-average interest rates of up to 35.99%, and shorter repayment terms. Origination and/or prepayment penalties may be charged as well.
We highly recommend that you consider any online loan's interest rates, terms, and fees. Borrowing more than you can afford may increase your debt-to-income ratio, increasing the chances of missed or late payments, and potentially reducing your credit score over time.
Which Types of Loans Can I Get With Really Bad Credit?
If you have bad credit, there's no shortage of online loan options available to you. Some of the more popular options include payday, pawnshop, auto, mortgage, and personal loans.
But as a bad credit borrower, you should expect higher than average interest rates and longer terms than those of traditional loans from a bank or credit union. Bad credit borrowers will likely be offered lower than advertised loan amounts and interest rates in the 31% to 35.99% range, which compensates the lender for the increased risk of lending to you.
| Credit Score | Average Interest Rate |
| --- | --- |
| 300 – 629 | 28.50% – 35.99% |
| 630 – 689 | 17.80% – 19.90% |
| 690 – 719 | 13.50% – 15.50% |
| 720 – 850 | 10.73% – 12.50% |
Data pulled from Bankrate and our lending networks.
One way to secure slightly lower interest rates is through secured personal loans. Secured loans require the borrower to put up collateral such as a house, a vehicle, or a savings account. Be mindful that any default on payments will force lenders to repossess your collateral and sell it to recover all or a portion of the secured loan proceeds.
One of the best things about working with bad credit lending networks is that hundreds of participating direct lenders are willing to offer competitive rates and terms, levels above your typical local cash advance place.
Does Illinois Allow Installment Loans?
Yes, Illinois permits installment loans. Unlike a one-shot payment on your next payday, installment loans are repaid in fixed monthly installments, usually anywhere from four weeks to five years. They can be used for any purpose, such as debt consolidation, home renovations, or a seven-day Caribbean cruise.
In Illinois, the Department of Financial and Professional Regulation (IDFPR) oversees all aspects of installment loans to ensure non-predatory lending practices. 
Fortunately, it is very easy to qualify for installment loans through our recommended lending networks. You only need to be of legal age with legal residency, and have a valid bank account, and a minimum monthly income and debt-to-income ratio. A credit check may or may not be required.
Can I Get a Payday Loan in Illinois?
Yes, it is possible to get a payday loan in Illinois. But payday loans are subject to strict regulations regarding any imposed maximum loan amount, interest rate, and repayment term per the March 2021 Predatory Loan Prevention Act signed by Governor J.B. Pritzker.

According to the Predatory Loan Prevention Act, interest rates on payday loans issued in Illinois cannot exceed 36% with a maximum loan amount the lesser of $1,000 or 25% of a borrower's gross monthly income. A minimum loan term must be 13 days, and a maximum loan term must be 45 days with no allowed rollovers.
With regard to fees, insufficient funds fees charged by payday lenders cannot exceed $25. Note this is different from third-party bank overdraft fees, which are typically higher. If your payday lender automatically withdraws payments from your checking account when the balance is close to $0, expect insufficient funds fees if you do not have overdraft protection.
Lastly, only two outstanding loans are allowed at any one time, along with a seven-day cooling-off period after 45 consecutive loan days.
Before the Predatory Loan Prevention Act, Illinois implemented the 2005 Payday Loan Reform Act under Governor Rod Blagojevich, which was not as strict.
To check the status of any payday loan company operating in Illinois, we recommend you refer to the Illinois Department of Financial and Professional Regulation (IDFPR)'s lookup tool, which allows you to confirm your payday loan company is in compliance.
Compare Nationwide Lenders to Find Your Best Options
There's no shortage of nationwide lenders ready to offer the best bad credit loans in Illinois. As mentioned, there are several types of bad credit loan options, including auto, home, short-term cash, and longer-term personal loans. All may be either unsecured (no collateral) or secured (with collateral) to lock in slightly lower interest rates.
All of our recommended lending networks feature hundreds of bad credit lenders willing to offer competitive rates and terms to bad credit, fair credit, and bad credit borrowers. Simply complete a loan request form through one of our recommended lending networks to receive several competitive loan offers for you to review, all with no pressure to sign.
This guide to bad credit loans in Illinois serves the following cities and their surrounding areas: Aurora, IL; Bloomington, IL; Champaign, IL; Chicago, IL; Cicero, IL; Elgin, IL; Evanston, IL; Joilet, IL; Naperville, IL; Peoria, IL; Rockford, IL; Schaumburg, IL; Springfield, IL; Waukegan, IL
Advertiser Disclosure
BadCredit.org is a free online resource that offers valuable content and comparison services to users. To keep this resource 100% free for users, we receive advertising compensation from the financial products listed on this page. Along with key review factors, this compensation may impact how and where products appear on the page (including, for example, the order in which they appear). BadCredit.org does not include listings for all financial products.
Our Editorial Review Policy
Our site is committed to publishing independent, accurate content guided by strict editorial guidelines. Before articles and reviews are published on our site, they undergo a thorough review process performed by a team of independent editors and subject-matter experts to ensure the content's accuracy, timeliness, and impartiality. Our editorial team is separate and independent of our site's advertisers, and the opinions they express on our site are their own. To read more about our team members and their editorial backgrounds, please visit our site's About page.