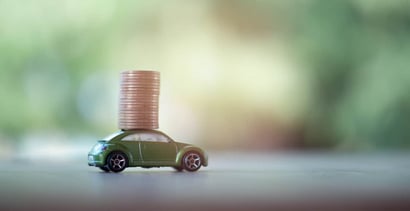 Think of a bad credit score as an opportunity rather than a burden. You can recover from bad credit through simple creditworthy behavior, such as paying your bills on time. And as this review of auto loans for a 500 to 550 credit score demonstrates, your poor credit need not prevent you from getting a bad credit car loan — a loan you must repay on time each month to rebuild credit.
The reviewed lenders deliver car loans by the thousands each month to borrowers with limited or bad credit. They can offer you auto financing for purchases as well as refinancing loans with or without a cash-out. 
Best of all, you can apply for these loans online and save time at the dealership. Prearranging your auto loan resolves the worry and uncertainty a bad credit score can cause. You may be able to obtain your loan commitment in the morning and drive your new car off the dealer's lot the same day. 
Best Subprime Auto Loans
These companies are loan-finding services. They prequalify your loan request and distribute it to large networks of dealerships, local banks, credit union offices, and other direct lenders. Lender competition helps to ensure you get the best offer available.
Auto Credit Express finds loans for borrowers with credit scores in the 500 to 550 range, filling the gap left by banks and credit unions. In fact, the company has provided more than $1 billion in bad credit loans since 1999.
It takes only a minute or two to prequalify for a loan from Auto Credit Express. To be eligible, you must be a US citizen with a monthly pretax income of at least $1,500. The auto dealers responding to your loan request will determine the loan term and rate, and you can choose the one best suited to your needs.
The direct lenders on the LendingTree network offer auto loans to consumers with every type of credit, from excellent to poor. You should be able to field one or more loan offers from the lenders on its vast nationwide network, including special deals for new and used vehicles.
You can fill out a short loan request form online and receive offers and quotes from auto lenders. Each loan offer will feature a unique interest rate, down payment, and monthly payment. LendingTree does not charge for its loan-finding service, and you are under no obligation to accept a loan offer. 
Colorado-based RefiJet uses an auto loan refinancing network that can lower your monthly payment (if you qualify for lower interest rates), convert some of your car equity into cash, or buy out your lease.
Your first step is to prequalify online. To be eligible, you must have a verifiable source of income, a good recent loan payment record, a vehicle no more than 10 years old, full insurance coverage, valid registration, and an unexpired driver's license. The average RefiJet customer can save $150 monthly ($1,800 annually) by refinancing an auto loan.
Car.Loan.com Auto Loan can quickly find one or more auto lenders that welcome borrowers with bad credit. It takes but a few minutes to complete the online loan request form. Expect one or more loan offers from the lenders on its network after you prequalify.
This company has been serving car buyers for more than 20 years. Its network includes many Buy Here, Pay Here (BHPH) car lots that offer in-house auto financing. BHPH lots set their own financing terms and consider factors beyond your credit score, such as a reliable income.
myAutoloan.com can find car financing options for new or pre-owned vehicles. You begin the process by completing a short loan request form on the website. You then may receive offers from lenders willing to look beyond your credit score.
Lenders will examine your employment information and may request copies of your recent pay stubs. The court must have discharged any previous Chapter 7 or Chapter 13 bankruptcies before you can apply to myAutoloan.com.
What Does A 500 to 550 Credit Score Mean?
A score in this range indicates very poor credit. The dominant credit scoring system, FICO, uses scores ranging from 300 (worst credit) to 850 (excellent credit), and 99% of consumers have scores higher than 500. Approximately 16% of consumers score below 580, the dividing line between very poor and fair credit.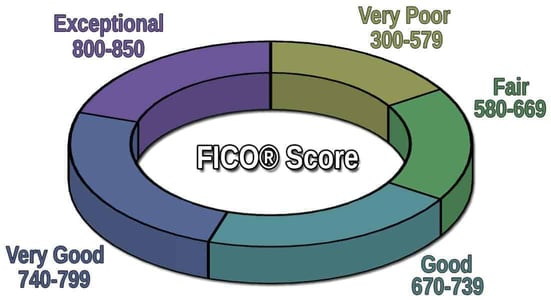 Major credit bureau Experian says that about 62% of consumers with very poor credit will be delinquent on their loan payments by more than 90 days. Within the last 10 years, 19% of consumers with a 500 FICO Score have been past due for at least 30 days.
Experian further reports that consumers with a 500 score have average credit card debt of $2,734 and a credit utilization rate (CUR) of 113.1%. 
CUR is the ratio of credit card credit used versus the total available. FICO and VantageScore encourage consumers to maintain CURs below 30%, but cardholders with CURs of 1% have the best FICO Scores.
Obviously, consumers with credit scores in the 500 to 550 range have much room for improvement. Paying bills on time and maintaining low debt levels can boost credit scores, but it is a slow process that can take six months to a year to yield results. 
You may want to consider speaking with a nonprofit credit counselor to develop a workable budget and debt management plan.
Can I Get a Car Loan With Bad Credit?
Many lenders offer car loans to consumers with bad credit. The reason is that an auto loan is a secured loan — the lender puts a lien on the vehicle, which serves as collateral should the borrower default. It's similar to the way a secured credit card works. You must make a cash deposit to collateralize a secured credit card before the issuer ships it to you.
Auto loans are less risky for lenders (and therefore easier for borrowers to obtain) than unsecured personal loans, in which the lender has no collateral to buffer losses if the borrower stops making payments. Personal loan providers must rely on selling defaulted debt to a collections agency at a deep discount or suing the borrower in court. 
The downside for auto loan borrowers is that, if they miss payments, the lender can repossess the car. It will sell the vehicle to recoup the money lost from the unpaid loan.
How Do I Apply For a Subprime Auto Loan?
All the reviewed lenders allow you to apply for a subprime auto loan online through a desktop computer or mobile device. You may receive one or more loan offers within minutes, thanks to modern automated underwriting systems.
The reviewed lenders let you submit a single loan request they distribute to direct lenders on their networks. But first, the lending services must prequalify your loan request. While the requirements may differ, most online car lending networks need the following:
Driver's license: You must provide a scanned copy of your unexpired driver's license.
Proof of residency: You can prove residency with a dated copy of a utility bill or lease/mortgage statement clearly showing your name and address.
Proof of income and employment: Lenders require proof of income, so you must submit one or more copies of your most recent pay stubs or benefits statements. The lender may also request a copy of your most recent federal tax return.
Minimum credit score: Each lender has different credit score requirements, but some specialize in subprime auto loans and concentrate on other factors, such as income.
Down payment: You can substantially improve your odds of getting a loan by offering a down payment as low as $500. Doing so will reduce the amount you need to finance and show the lender you have skin in the game. Nonetheless, some lenders don't require a downpayment.
Naturally, the actual requirements vary by lender, but these are the standard criteria for auto loans.
How Big of a Loan Can I Get With a 500 Credit Score?
Every auto lender sets its own lending policies, so it's difficult to precisely say how much you can borrow with any given credit score. Nevertheless, we know of several factors that lenders evaluate when you apply for a car loan:
Loan-to-Value (LTV) Ratio: This is always a critical factor in an auto loan, regardless of your credit score. Your LTV ratio compares the loan amount to the vehicle's current value. For example, you may purchase a car worth $30,000 but that requires only a $20,000 loan because of your trade-in and down payment. The LTV would be $20,000 / $30,000, or 66.67%, which should be low enough for most auto lenders. Remember, a vehicle depreciates as soon as you drive it off the lot, so lenders build a cushion into their LTV requirements. 
Debt-to-income (DTI) ratio: Despite the secured nature of an auto loan, lenders still want some assurance that you can afford to make the monthly payments over the entire loan term. Your DTI ratio measures your monthly debt payments against your monthly income. Most lenders want a DTI below 38%, but you may qualify with a higher percentage if the bad credit car loan has a relatively low LTV ratio.
Recent payment experience: Lenders understand that a 500 credit score results from financial mistakes in your credit history. Nonetheless, they will be more likely to approve borrowers with a clean payment record during the previous 12 months.
Remember that a larger loan means more interest charges, bigger payments, and possibly a higher interest rate. Only borrow what you can comfortably repay each month, as you want to avoid struggling to make your monthly payments. Late payments can make bad credit even worse.
How Do I Increase My Approval Odds?
Here are a few tips that should make it easier to get a car loan despite poor credit:
Increase your down payment: The more money you prepay, the more likely the vehicle lender will approve the loan. Lenders want you to put some of your money at risk upfront to motivate you to make timely payments. Larger down payments may also qualify you for bigger loans. 
Trade in your current vehicle if you have one: A trade-in has at least the same impact as a down payment. Trade-ins may be even more valuable, depending on what dealers think they can earn by reselling your car.
Add a cosigner: When you add a cosigner with good credit, you also include a second income on the application. This may cause the lender to consider a larger loan and/or a better interest rate.
Agree to biweekly payments: Auto lenders sometimes require subprime consumers to visit the dealership every two weeks to make the loan payment in person. This can improve your approval odds because it demonstrates your willingness to meet your obligations.
Having a good credit score is the best way to easily access loans and credit. Consider using a service such as Experian Boost and RentReporters to help add positive payment history to your credit report and quickly increase your score.
Which Credit Scores Do Car Lenders Use?
Most auto lenders use a version of the FICO Auto Score when checking a borrower's credit. To complicate things further, each major credit bureau — TransUnion, Equifax, and Experian — publishes credit scores that usually differ.
The following chart summarizes the widely used FICO scores:

FICO periodically releases a new scoring model accompanied by claims of improvement. Dealers must fork over a licensing fee to access the new model. But most dealers pay for a specific scoring model and stick with it rather than paying for a new scoring model. That's why dealers use different scoring models.
FICO Auto Scores range from 250 to 900, not the traditional 300 to 850. The average American has a FICO Auto Score of 701, according to Experian. Your scores will probably differ across the various scoring models.
Do I Need to Show Income to Get a Car Loan?
Yes, car dealers require income verification to prove you can afford to repay the loan. Most auto lenders will not directly contact your employer to verify your income. Instead, they typically request several recent paycheck stubs that show your year-to-date earnings.
It's in your interest to show some income, as it will improve your approval chances and possibly get you a lower APR. Beyond paychecks, most lenders will also consider income from Social Security payments, disability checks, investment income, structured settlement payments, alimony, student aid, and other regularly occurring payments.
How Will a Vehicle Loan Impact My Credit?
Your credit score may not significantly react when you take out a vehicle loan. But paying your loan on time each month can help you build credit over time, whereas missing a payment by 30 or more days can significantly hurt your credit.
Lenders often allow you to prequalify for a loan using a soft credit pull before the application process begins. Soft pulls do not impact your credit history or score. But most independent lenders and car dealers require a hard credit check when you apply for an auto loan, which may have a negligible effect on your credit score. 

A more significant consideration is the impact of an auto loan on your DTI ratio. Although the ratio may not formally affect your credit score, lenders widely use it when underwriting loans. A car loan will cause your DTI to rise and may prevent you from getting a loan in the future. 
You can lower your DTI ratio by repaying the loan as quickly as possible. A raise at work or other new sources of income will also help.
Compare Auto Loans For a 500 to 550 Credit Score
Our review of the best auto loans for a 500 to 550 credit score shows that you have several options when you need a subprime car loan. Each of the reviewed networks can provide you with multiple offers. It's crucial to closely examine each proposal for hidden costs and other unpleasant surprises. 
The good news is that subprime auto loans are available, and the network lenders can quickly find them for you at no cost or obligation.
---
Range of credit scores covered in this article: 500, 501, 502, 503, 504, 505, 506, 507, 508, 509, 510, 511, 512, 513, 514, 515, 516, 517, 518, 519, 520, 521, 522, 523, 524, 525, 526, 527, 528, 529, 530, 531, 532, 533, 534, 535, 536, 537, 538, 539, 540, 541, 542, 543, 544, 545, 546, 547, 548, 549, and 550 credit score.
Advertiser Disclosure
BadCredit.org is a free online resource that offers valuable content and comparison services to users. To keep this resource 100% free for users, we receive advertising compensation from the financial products listed on this page. Along with key review factors, this compensation may impact how and where products appear on the page (including, for example, the order in which they appear). BadCredit.org does not include listings for all financial products.
Our Editorial Review Policy
Our site is committed to publishing independent, accurate content guided by strict editorial guidelines. Before articles and reviews are published on our site, they undergo a thorough review process performed by a team of independent editors and subject-matter experts to ensure the content's accuracy, timeliness, and impartiality. Our editorial team is separate and independent of our site's advertisers, and the opinions they express on our site are their own. To read more about our team members and their editorial backgrounds, please visit our site's About page.