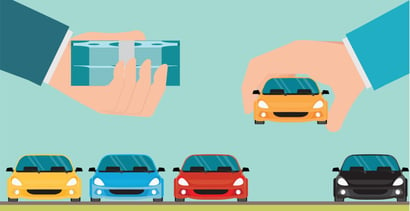 Second-chance car loans prove that in America, you can overcome past missteps and build a new future.
Most households need at least one set of wheels — to commute, shop, visit, chauffeur, and haul family members through everyday life. These auto loans offer you mobility even when your less-than-perfect credit score is stuck in the mud.
Second Chance Auto Loans For Bad Credit
The companies reviewed here are direct lenders and loan-matching services. The networks operate by prequalifying you for a car loan and then matching you to an auto dealer finance department willing to work with you to finance a car purchase.
The matching service is free, and it lets you skip all that time wasted hopscotching from one dealership to the next in search of the right deal.
Each company uses a network of nationwide lenders and dealers experienced in lending to applicants who have previously been rejected by banks. They'll do everything possible to put you into a car that meets your needs despite your less-than-good credit profile.
Network of dealer partners has closed $1 billion in bad credit auto loans
Specializes in bad credit, no credit, bankruptcy and repossession
In business since 1999
Easy, 30-second pre-qualification form
Bad credit applicants must have $1500/month income to qualify
| Interest Rate | In Business Since | Application Length | Reputation Score |
| --- | --- | --- | --- |
| 3.99% - 29.99% | 1999 | 3 minutes | 9.5/10 |
It takes only a minute or two to prequalify for an auto loan from Auto Credit Express. This company has been bringing borrowers and subprime lenders together since 1999.
You start the process by filling out the loan request form with information about your credit profile, housing costs, monthly income, recurring debt payments, and garnished wages. To prequalify, you must show income or benefits of at least $1,500 per month, after which you'll be connected to a local car dealership willing to work with you to get a loan to finance a new or used reliable vehicle.
Auto Credit Express is a member of the Internet Brands Auto Group. It has assisted in arranging more than $1 billion in first and second-chance auto financing for drivers with poor credit.
Auto loans for purchase, refinance, and lease buyouts
Nationwide lender network
Get matched with up to 5 lenders that fit your financial profile
It only takes a few minutes and is free with no obligation
| Interest Rate | In Business Since | Application Length | Reputation Score |
| --- | --- | --- | --- |
| Varies | 1998 | 4 minutes | 9.5/10 |
LendingTree can help you secure an auto loan with bad credit. Its lenders set the minimum income and credit score requirements, but the offers you receive will be tailored to your financial situation.
That means you can enter your personal information and credit range to be matched with offers from lenders that meet your criteria. You won't have to waste time applying to multiple lenders just to be turned down for your bad credit history.
RefiJet helps people lower their monthly auto payment by an average of $150 a month*
Pre-qualifying for a refinance auto loan does not impact your credit score
Nationwide network of lenders
We present you with options from lenders that fit your situation
| Interest Rate | In Business Since | Application Length | Reputation Score |
| --- | --- | --- | --- |
| Varies | 2016 | 5 minutes | 9.0/10 |
RefiJet is a lender network that specializes in auto refinance loans, even if that means a second-chance auto refinance. It also offers loans to buy a leased vehicle.
These loans are ideal for anyone who needs to lower their monthly payment or cash out the equity in their vehicle, among other options. It is a lender network, meaning the form you submit on RefiJet will be sent to a network of lenders to match you with the best offers for your situation.
Free, no-obligation application
Specializes in auto loans for bankruptcy, bad credit, first-time buyer, and subprime
Affordable payments and no application fees
Connects thousands of car buyers with auto financing daily
| Interest Rate | In Business Since | Application Length | Reputation Score |
| --- | --- | --- | --- |
| Varies | 1994 | 3 minutes | 9.0/10 |
Car.Loan.com is a member of the Internet Brands Auto Group and it specializes in matching borrowers with bad credit to auto loans, even if you've experienced a bankruptcy. You'll need only a couple of minutes to complete the online loan preapproval form. Car.Loan.com uses the form to find you the best lending candidate from its nationwide network of car dealers.
The Car.Loan.com matching service costs nothing, and there is never an obligation to accept a loan offer. Your application can be approved in minutes and funded as soon as the next business day. You can receive funding for the purchase of a new or used car, and cash-out auto refinancing is available if you have equity in your current vehicle.
Auto loan amounts of up to $150,000
Prequalify in minutes without impacting your credit score
Refinancing loans save an average of $191 per month
125% financing available for cash-out refis
PenFed Credit Union membership required but can be applied for at the same time as your loan
| Interest Rate | In Business Since | Application Length | Reputation Score |
| --- | --- | --- | --- |
| 5.19% and up | 1935 | 5 minutes | 9.5/10 |
PenFed Credit Union is the lone direct lender among the companies on this list. It is a credit union, which means it offers more favorable rates and terms than traditional banks.
It offers both loans for new and used cars as well as auto refinance options. You must be a member of the credit union to qualify for a loan, but you can apply and become a member by opening a savings account at the same time. The application process can be completed 100% online.
Loans for new, used, and refinancing
Queries a national network of lenders
Bad credit OK
Get up to 4 offers in minutes
Receive online loan certificate or check within 24 hours
| Interest Rate | In Business Since | Application Length | Reputation Score |
| --- | --- | --- | --- |
| Varies | 2003 | 2 minutes | 7.5/10 |
MyAutoLoan.com is the matching service that quickly arranges up to four offers from nationwide lenders on its network. You are welcome to prequalify for a new or used car loan, auto refinancing (including cash-outs), private-party auto financing, or a lease buyout.
One benefit offered by MyAutoLoan.com is that it gives you access to a monthly payment calculator and an interest rate estimator. In addition, the website displays the lowest auto loan rates currently available. If you qualify for a loan (even a bankruptcy auto loan) from one of the recommended lenders, you can receive final approval within minutes and the loan proceeds within 24 hours.
What is a Second Chance Car Loan?
A second chance auto loan is the one you apply for after you've been turned down by a bank or credit union. Top-tier lenders often reject bad credit auto loan applicants with below-average credit scores. If that happens to you, don't take it personally — it's just business…cold, hard business.
On the other hand, working with a second-chance lender is a very different experience. The lender knows that many of its customers have had trouble arranging a loan and will therefore bend over backward to accommodate your needs. Car dealerships make money when they sell a vehicle, and, in most cases, this requires a loan for the buyer.
Many dealerships are Buy Here Pay Here (BHPH) lots, meaning that they finance their car loans internally. This is why they can undertake the risk of offering a second chance loan. These lots have the experience of knowing what to look for in a potential borrower and taking the necessary precautions to facilitate the deal.

Some of those precautions include biweekly payments, maintaining an inventory of older cars in good condition, working out a budget with the applicant, accepting a wider range of trade-ins, charging a higher interest rate, offering a longer loan term, and explaining the benefits of using a cosigner.
Not all BHPH dealerships are equally reputable. Some have been known to apply fees and interest rates that are too high. When you go through a good loan matching service, you'll be working with reputable dealers.
Keep in mind that auto loans, whether first, second, or ninth chance, are secured by the car you purchase. Because the car serves as collateral, car loans are less risky than unsecured personal loans or credit card advances. If you miss payments, the repossession agent will simply reclaim your car.
How Do I Get a Second Chance Car Loan?
Begin by deciding which car you want, or at least how much you can afford to spend on the car. This sets the expectations of the car dealership and helps it determine whether your choice is economically feasible.
If you have bad credit, you will probably be assigned a relatively high APR, and that APR may increase as the car price rises since the bad credit financing will be riskier.

Preapproval is a good way to know whether you can qualify for a bad credit car loan. The lender will perform a soft credit check to see whether you meet the overall requirements for bad credit financing.
A soft check of your credit report at a credit bureau does not hurt your low credit score but understand that preapproval doesn't guarantee you will be approved for the loan — you must actually apply and submit to a hard credit check to get approved credit.
Each second chance loan service in this review provides a loan request form to collect a limited amount of information. When you submit the form, you'll receive an immediate decision and an estimate of the loan amount you'll be offered. This service is offered by the online loan matching networks above, but they go one step further by connecting you to an appropriate lender.
Each lender has its own application form, but, generally, the information collected includes your income, employment, and expenses. A hard credit check of your credit report will reveal your credit history and score, including existing debt and past credit issues such as late payments, collections, repossession activity, foreclosures, bankruptcies, and other derogatory credit issues.
By definition, second-chance car loans are provided by dealers rather than banks and credit unions because they've already turned you down. That's why online matching services make good sense since they work with networks of dealers willing to make second-chance car loans.
If your application is approved, the lender will provide you with a quote on the price of the car, the APR, the length of the loan term, and any down payment requirements. It will tell you the size of the payments and how often they will occur — monthly, semi-monthly, biweekly, or weekly. In some cases, you will be required to make the payments in person at the dealership.
If you are including a trade-in, you will have to bring it to the dealership for inspection and evaluation. The money the dealer finance department is willing to pay for your trade-in will first go to pay off any remaining balance on your trade-in vehicle, and the rest will be subtracted from your net cost on the new purchase.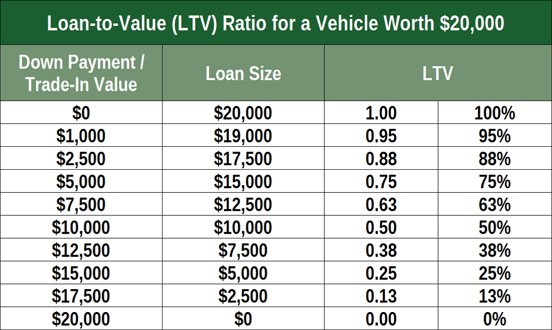 Of course, when you visit the dealership, you'll get to inspect the car you are looking to buy. This is especially important if you are buying a used car since its condition greatly affects its value.
You always have the right to back out of the deal before signing the loan papers, and many states guarantee you a period afterward to change your mind.
If for some reason you don't qualify for the car you want, the dealer may be able to offer you a reasonable substitute, such as an older model or one that has fewer features. While the final decision is yours, keep in mind that basic transportation is better than none at all.
What is the Best Auto Loan Company for Bad Credit?
Auto Credit Express is our top loan-matching service for consumers with bad credit. We like the fact that it's been in business since 1999 and that it belongs to the largest car financing network in North America, the Internet Brands Automotive Group.
Internet Brands Automotive Group is a thoroughly professional bad credit auto financing company with a solid reputation and an excellent Trustpilot score of 4.5 out of 5.
"Super easy! Have a vehicle in mind beforehand. Just give them your info and they'll match you to a local dealer to get you approved. I have terrible credit but a good income and my recent credit is clean so I was able to get into a new vehicle with no problem." — Justin, Auto Credit Express Review on Trustpilot
The size of Auto Credit Express's network means you are more likely to find an appropriate dealer nearby. Conversely, the network's reach can find you a remote dealer willing to work with you if a local one is not available. A large network also means you are more likely to find the exact vehicle make, model, and year you want.
Can I Get a Car Loan with a 450 Credit Score?
A 450 credit score is quite poor, but it's not fatal. As explained above, car loans are secured by the car itself, which means the car's value is more important than your credit rating. Another factor to consider is whether you have sufficient income to make the payments, which is not something built into your credit rating.
Different lenders interpret a bad credit score differently. A 450 score may be a dealbreaker for some subprime lenders and immaterial to others.
Dealers that work with bad credit consumers look for indications that the deal will succeed, including the applicant's employment information and the age of the negative items that caused the bad credit score to be so low.
By using an online bad credit loan matching service, you have the best chance of attracting a dealer willing to work with you, despite your 450 credit score. These dealers sell many thousands of cars each year and know what works for them, so don't assume your low score will disqualify you from consideration.
Do Car Dealerships Approve Bad Credit?
The car dealerships most likely to approve a bad credit auto loan are the Buy Here Pay Here (BHPH) variety. These dealers use their own resources for second-chance auto financing rather than depending on banks or credit unions.
The reason they offer BHPH second chance financing is that it gives them complete freedom to make their own bad credit loan decisions — no external loan committees or board of directors tell them what to do.
The lending networks in this review work with a wide spectrum of dealers, some of them offering BHPH second-chance financing. That's why they can help folks with less-than-good credit.


If you've ever wasted time running around from one dealership to the next in search of financing only to be rejected each time, you'll appreciate the convenience of online lending services. They won't waste your time with inflexible lenders selling unobtainable vehicles.
How Fast Will a Car Loan Raise My Credit Score?
If you pay your car loan on time each month without fail, you should start seeing your less-than-perfect credit score begin to improve within six months to a year. It's a slow process, but one that should succeed as long as you play by the rules.
That means paying all your bills on time each month and controlling your debt balances.
If you have credit cards, you will want to keep your credit utilization ratio (i.e., total credit used divided by your total available credit) below 30%. In addition, you'll want to maintain a debt-to-income (DTI) ratio below 36%. If you own your home, no more than 28% of your total income should go toward your monthly mortgage payments.
Hit the Road with a Second Chance Car Loan
Everyone deserves a second chance. When you're looking to buy a car, banks can crush your soul, but you can fight back by applying for an online car loan using one of the services reviewed in this article.
Online loan matching services are the most likely to help you land a car loan that will have you driving off the lot in a car that you like and can afford.
Advertiser Disclosure
BadCredit.org is a free online resource that offers valuable content and comparison services to users. To keep this resource 100% free for users, we receive advertising compensation from the financial products listed on this page. Along with key review factors, this compensation may impact how and where products appear on the page (including, for example, the order in which they appear). BadCredit.org does not include listings for all financial products.
Our Editorial Review Policy
Our site is committed to publishing independent, accurate content guided by strict editorial guidelines. Before articles and reviews are published on our site, they undergo a thorough review process performed by a team of independent editors and subject-matter experts to ensure the content's accuracy, timeliness, and impartiality. Our editorial team is separate and independent of our site's advertisers, and the opinions they express on our site are their own. To read more about our team members and their editorial backgrounds, please visit our site's About page.