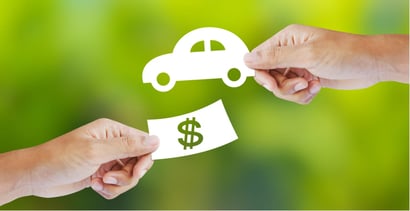 Sometimes, soft is better than hard, as is the case for soft pull auto loans. When you need an auto loan, a lender who engages in only a soft credit check of your credit report may be more likely to approve your application, and your credit score won't be hurt in the process.
Read on to see where you can get a soft pull auto loan that will best meet your needs.
Best Soft Pull Auto Loans — Bad Credit OK
Do you need an auto loan but suffer from a low credit score? We've identified five sources of automobile loans that specialize in serving consumers with subprime credit.
These lenders can quickly preapprove your loan requests without a hard credit pull of your credit report. They all have something in common — they want to work with you while making the process as easy as possible.
Network of dealer partners has closed $1 billion in bad credit auto loans
Specializes in bad credit, no credit, bankruptcy and repossession
In business since 1999
Easy, 30-second pre-qualification form
Bad credit applicants must have $1500/month income to qualify
| Interest Rate | In Business Since | Application Length | Reputation Score |
| --- | --- | --- | --- |
| 3.99% - 29.99% | 1999 | 3 minutes | 9.5/10 |
It takes less than a minute to prequalify for a soft pull loan from Auto Credit Express. Since 1999, this company has matched borrower with lender/dealer on its network. All you have to do is complete the loan request form by supplying your credit profile, monthly income, housing costs, debt service, and garnishments.
You'll immediately be hooked up with a local dealer eager to work with a borrower to finance a vehicle. To qualify, you must show a monthly income of at least $1,500. The company, a member of the Internet Brands Auto Group, has helped to arrange more than $1 billion in auto loans to consumers with bad credit.
Free, no-obligation application
Specializes in auto loans for bankruptcy, bad credit, first-time buyer, and subprime
Affordable payments and no application fees
Same-day approval available
Connects 1000's of car buyers a day with auto financing
| Interest Rate | In Business Since | Application Length | Reputation Score |
| --- | --- | --- | --- |
| Varies | 1994 | 3 minutes | 9.0/10 |
Car.Loan.com also belongs to the Internet Brands Auto Group and specializes in soft pull loan matching for subprime auto loans, even during or after bankruptcy. It takes a couple of minutes to fill out the online loan request form. Car.Loan.com uses your information to match you with the best local candidate from its nationwide network of competing lenders and dealers.
The matching service is completely free, and there is never an obligation. Final approval of your loan can be completed on the same day and funded on the next. Cash-out auto refinancing is available if you have sufficient equity in your current car.
Loans for new, used, and refinancing
Queries a national network of lenders
Bad credit OK
Get up to 4 offers in minutes
Receive online loan certificate or check within 24 hours
| Interest Rate | In Business Since | Application Length | Reputation Score |
| --- | --- | --- | --- |
| Varies | 2003 | 2 minutes | 7.5/10 |
The MyAutoLoan.com matching service operates a little differently from its competitors in that its dealer network will quickly provide up to four offers from multiple lenders for a new- or used-car loan, a lease buyout, auto refinancing (including cash-outs), or private-party financing. Horizon Digital Finance® owns and operates MyAutoLoan.com.
One benefit offered by MyAutoLoan.com is that it displays the lowest current auto loan rates. The website also gives you access to a monthly payment calculator and an interest rate estimator. If you qualify, you can receive an approval within minutes and funding within 24 hours.
4. Carvana


Carvana can prequalify you for personalized financing terms on more than 31,000 vehicles with only a soft pull of your credit report. All it takes is a few minutes of your time and some financial information.
If you prequalify and then apply for a loan, Carvana will do a hard pull (with your permission, of course). Carvana's loan offers are valid for 45 days and feature competitive rates.
Bad-credit applicants are welcome as long as you earn at least $4,000 a year and have no active bankruptcies. You must be 18 or older to receive a loan offer and loans are only good for vehicles sold by Carvana.
5. Capital One Auto Finance


Capital One Auto Finance offers soft pull prequalification of car loans. Yes, it's the famous credit card company ("What's in your wallet?") that you know and trust.
To prequalify, you must be looking to finance at least $4,000 for a new or used vehicle available at a participating dealer, and the minimum monthly income required is $1,500 to $1,800, depending on your credit qualifications. If you prequalify, you'll be shown your monthly payment amounts, APRs, and offers for vehicles you may be considering.
You have up to 30 days to complete the vehicle purchase before your prequalification expires. Accepting a loan offer may require you to approve a hard pull credit check.
What is a Soft Pull Auto Loan?
"Pulling" is credit industry lingo for a credit report inquiry. The three major credit bureaus (Experian, Equifax, and TransUnion) collect your credit and loan transaction data, compile it into comprehensive credit reports, and assign you a credit score based on the information it collects.
Because the three bureaus may have slightly different information, you may get a different (but not too different) score from each bureau when it does a credit check.
Your credit score and report are vital determinants when you apply for a loan or apply to a credit card company. A potential lender may want to see your credit history before making a final decision on whether to lend to you. Lenders can view your credit history two ways — soft pulls and hard pulls.
The chief difference between a soft credit inquiry and a hard credit inquiry is that a soft credit inquiry does not affect your credit score, whereas a hard credit inquiry does. A creditor, lender, or another interested person can perform a soft credit check without your permission, and soft pulls are not visible to others who check your credit.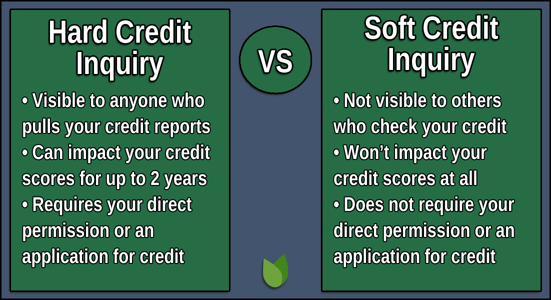 A creditor/lender can perform a hard pull of your credit report only if you first approve it. The credit bureaus keep track of hard pulls, as they represent requests for new credit and slightly reduce your credit score. The reasoning is that opening new loan accounts adds to your indebtedness, increasing the risk that you'll be unable to repay your existing debt.
The credit bureaus usually reduce your credit score by five to 10 points for each hard pull, and the reduction to your score lasts for one year. However, if you are rate shopping for an auto loan, then clusters of competing hard pulls are treated as a single inquiry as long as they occur within a 30- to 45-day period.
The five loan sources in this review all perform a soft pull prequalification of your loan request. This ensures you do not get penalized for a hard credit pull when you don't prequalify for the loan.
However, your loan application may still be declined even if you are prequalified, although your chances of approval greatly improve if you pass the prequalification step.
Where Can I Get Prequalified for an Auto Loan?
The five companies we review here all prequalify auto loans. That means you can quickly find out whether it's worthwhile to apply for a loan without risking the damage to your credit score inflicted by a hard pull.
The companies are of two types. The first, consisting of Auto Credit Express, Car.Loan.com, and MyAutoLoan.com, are loan-matching services. They each work with a network of lenders and car dealers that are willing to lend to subprime consumers. These companies perform only soft pulls because they only prequalify you for a loan from the car seller.
When a matching service successfully prequalifies you for a loan, it then finds one or more lenders/dealers in its network that indicate their willingness to work with you. If you agree to it, the lender/dealer will perform a hard pull and then possibly offer you a loan. The lender/dealer sets the loan term and rate based on the information it receives from you and from the credit report it pulls.
The other two lenders, Carvana and Capital One Auto Finance, also perform prequalifications, but they are the lending entities as well. They are not matching services — rather they finance your loan internally. If you prequalify for a loan, these two lenders will perform a hard pull before rendering a final decision on your loan offer, including loan term and rate.
Can I Get Auto Financing with Bad Credit?
All the companies in this review work are happy to work with consumers that have bad credit. By bad, we mean a very poor credit score of below 580 on the 300-850 FICO score model.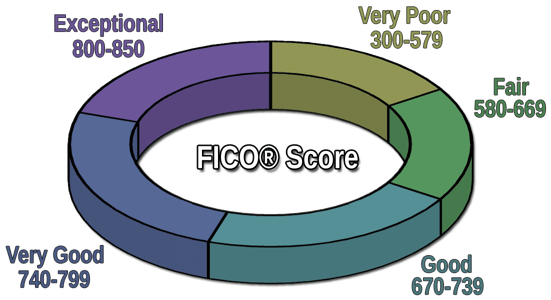 As you would expect, your ability to obtain a loan decreases the lower your credit score. Nonetheless, the automobile industry knows that folks with bad credit may need a car as much as higher-credit consumers do, and therefore looks for ways to say "yes" to subprime credit scores.
One factor that favors approval of a car loan versus a personal loan is that a car loan is secured by the car financed, whereas personal loans normally are unsecured. If you default on your auto loan, you'll have a less-than-delightful episode with a car repo agent. You'll not only lose the car, but a credit bureau will take note of the repo and sledge-hammer your credit score.
Auto lenders take further precautions to protect themselves when doing business with subprime consumers. These include down payments and possibly a weekly loan payment schedule on cars that do not exceed a set price. Note that a loan payment may reflect high interest rates and fees.
What is the Minimum Credit Score Needed for a Car Loan?
Our research indicates that some lenders have no minimum credit score requirements for an online auto loan. Auto Credit Express, Car.Loan.com, and Carvana fall into that category, as does LendingTree Auto Loan (although it doesn't specialize in bad-credit applicants). Capital One Auto Finance offers car loans to consumers with a minimum credit score of 500.
Even though some lenders say they have no minimum credit score, your chances of getting an online auto loan when your credit falls below 500 are not too good. But since all the lenders in this review can prequalify you without a hard pull, you've literally got nothing to lose by attempting to prequalify for an auto loan from any of them.
Does Prequalifying for an Auto Loan Hurt Your Credit?
Prequalifying for an auto loan won't hurt your credit as long as it involves only a soft pull of your credit, which is almost universally the case. Soft pulls are recorded on your credit reports but are only visible to you. They never impact your credit score.
In fact, prequalifying is a good thing for your credit score because if you fail to prequalify, you'll know not to apply to the lender and therefore won't be subject to a score-unfriendly hard pull. When you prequalify, the lender determines that you are less likely to default if it offers you a loan.
Does Preapproval Guarantee a Car Loan?
Unfortunately, preapprovals do not guarantee you'll be approved for a car loan. The auto loan preapproval process is built to be fast, which means the underwriting of the applicant's riskiness is minimal.
If you pass the auto loan preapproval step, you'll have cleared a major obstacle to final approval, but you must prepare yourself for the possibility that your credit application will ultimately be declined.
Preapprovals can thus be seen as a process in which multiple lenders winnow away the least creditworthy consumers. Only after preapproval will lenders be willing to foot the extra expense of performing the due diligence necessary for final loan approval. This is why you can be preapproved in seconds, but final approval may take considerably longer.
What is a Good APR for a Car Loan?
The annual percentage rate you'll be offered depends on your credit rating and the car you're trying to buy. Generally, low scores require higher APRs, and used cars have higher APRs than do new cars. A credit union may offer a very good annual percentage rate to its members.
The following chart summarizes the typical APRs by FICO credit scoring model score range:


If you have bad credit, you will have to accept the fact that your bad credit car loan will have a high interest auto loan rate. The best you can do in this circumstance is to reduce the amount financed.
You can do this by selecting a less expensive car, offering a larger down payment, or providing a trade-in vehicle. Alternatively, try arranging for a cosigner with a good credit rating who qualifies for a lower interest rate.
Soft Pull Auto Loans Will Show You What You Qualify For
Soft pull auto loans are valuable because they immediately indicate whether you qualify for a loan on the car you want to buy. You can shop the competition that offers soft pull prequalifications as much as you like without any harm to your credit score.
This not only lets you identify which lenders may approve your credit application, but it also lets you find the best deal among several competitors. Don't forget to apply to a credit union for an auto loan if you are a member, as it may offer the best rates.
The right lender may offer you a bad credit auto loan without regard for how problematic your credit report is. By going through a loan provider that performs a soft pull preapproval, you will find lenders that want your business enough to overlook your turbulent credit history. And believe me, several car dealers out there fit that description — probably more than you think!
Advertiser Disclosure
BadCredit.org is a free online resource that offers valuable content and comparison services to users. To keep this resource 100% free for users, we receive advertising compensation from the financial products listed on this page. Along with key review factors, this compensation may impact how and where products appear on the page (including, for example, the order in which they appear). BadCredit.org does not include listings for all financial products.
Our Editorial Review Policy
Our site is committed to publishing independent, accurate content guided by strict editorial guidelines. Before articles and reviews are published on our site, they undergo a thorough review process performed by a team of independent editors and subject-matter experts to ensure the content's accuracy, timeliness, and impartiality. Our editorial team is separate and independent of our site's advertisers, and the opinions they express on our site are their own. To read more about our team members and their editorial backgrounds, please visit our site's About page.