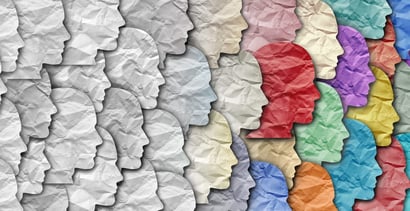 Consumer credit scores, such as FICO Scores developed by the Fair Isaac Corporation, are used by lenders and other businesses to assess a person's credit risk. The scores are calculated by inputting the data that appears on an individual's credit consumer credit report (Equifax, TransUnion, and Experian) into a specially created algorithm.
Payment history is the most important factor used to determine your FICO Score, then credit utilization (the amount of debt you carry on revolving credit products like credit cards). Less important considerations are your length of credit history, the types of credit products in use, and whether there was a flurry of applications for new credit products.
Credit scores start at 300 and go up to 850. Higher credit scores are predictive of less credit risk, while lower credit scores predict greater credit risk.
In general, bad credit is perceived as having credit scores that are 300 to 579, fair credit is 580 to 669, good credit is 670 to 739, and anything above 740 is considered excellent credit. According to FICO, the average score in the U.S. in 2020 is 706.
Although a person's individual actions with credit products drive their numbers up and down, there are interesting statistical data based on specific groupings. Here is how average credit scores break down by age, race, state, and income — and what anyone, no matter their circumstances, can do to increase their scores.
Average Credit Scores by Age
The older a person is, the more likely he or she is to have the highest FICO Scores, according to 2019 data compiled by Experian. Consequently, younger people's scores fall to the bottom of the scale:

It makes sense that people who are just starting out in the world of credit garner the lowest scores because it takes time and effort to build an impressive credit history. To do so, a person would need to use a variety of credit products responsibly for several years.
Consumers' credit scores tend to steadily rise every year because they have richer data appearing on their credit reports. Borrowers with good credit usually finance cars and homes and use and repay multiple credit and charge cards. The more positive borrowing information that is listed on a credit report, the better the person's scores will be.
So why do credit scores dip a little lower for people in the very oldest age group? Recent borrowing activity is the likeliest reason.
This demographic may not have as much need to borrow for what they want to buy and use their assets instead. Therefore, they won't have the same amount of new information appearing on their credit reports as they previously did.
Average Credit Scores by Race
Of course, credit scores differ widely among individuals, but could there be credit scoring differences between races? It seems so.
Here is the breakdown of average scores, as reported by the company Shift Payment Processing:

Although there is a 68-point disparity between the highest and lowest scores, the great news is that people from all groups have average credit scores that are at least in the good range of 670 and higher.
That means that lenders will look favorably at those numbers for credit card and loan applications (though other factors are also qualifying considerations, such as income and assets).
Still, better credit scores — especially those in the excellent range — have an impact on the interest rates that a lender will offer. In most cases, the higher the scores, the lower those rates will be.
Average Credit Scores by State
Credit scores differ by where people live in the United States, too. Here is the average consumer credit score by state, including the District of Columbia, based on Experian's 2019 Consumer Credit Review:

The 10 states with the highest average credit scores are:
Minnesota – 733
North Dakota – 727
South Dakota – 727
Wisconsin – 725
New Hampshire – 724
Hawaii – 723
Massachusetts – 723
Nebraska – 723
Washington – 723
Montana – 720
The 10 states with the lowest scores are:
Mississippi – 667
Louisiana – 677
Alabama – 680
Texas – 680
South Carolina – 681
Oklahoma – 682
Georgia – 682
Arkansas – 683
Nevada – 686
New Mexico – 686
Interestingly, the states with the highest scores do not correlate with states that have the highest average incomes.
The top 10 jurisdictions for average income are the District of Columbia, Maryland, New, Jersey, Hawaii, Massachusetts, Alaska, Connecticut, New Hampshire, Virginia, and California, according to the U.S. Census Department of Numbers. The only overlap is Hawaii, Massachusetts, and New Hampshire.
Although earning a lot of money is not essential to building a high credit score (as the next category indicates), a hefty income does give people who have it an edge that can push those scores up — at least statistically.
Average Credit Scores by Income
It stands to reason that the more money a person earns, the easier it is for them to repay a balance on time and in full. Conversely, when people struggle financially, they may turn to credit products to help them get by, but then have trouble paying their bills on time and staying out of oppressive debt.
This is especially true when the interest rates are subprime and the financing fees that are tacked onto card balances make the debt more expensive.
A 2019 breakdown by WalletHub of the income groups with the highest and lowest overall credit scores tell a predictable story:

To clarify, people who earn large sums of money can and do get into credit trouble. Wealthy Americans certainly may overindulge in products and services that are outside their means, then start to fall behind on their payments while accumulating major liabilities.
In short, everyone can manage and mismanage credit products.
How to Beat the Averages
The key to achieving the very highest credit scores, no matter a person's age, race, state, or income, is consistent across the board. The steps are simple:
Start early. The sooner people start using credit products (and handling them well), the better effect it will have on their scores. When no data or insufficient data is reported, the person has what is known as a nonexistent or thin credit file — which can be perceived as having bad credit.
Pay on time. Every account that appears on a person's credit report should reflect on-time payments. A 30-day late payment will show up on a credit report after missing a complete billing cycle, then a 60-day late payment, and so forth after that. The more delinquent a payment gets, the worse it is for a credit score. This also means keeping accounts out of default and collection agencies.
Keep credit utilization low. Installment loans are not included in a credit score's utilization ratio calculation, but lines of credit are. As a general rule, lenders like to see that a cardholder uses credit cards regularly but doesn't maintain a balance. Revolving debt on credit cards, therefore, should be kept well below the account's credit limit. Having a minimum of 70% unused credit (both on individual cards as well as in aggregate) is ideal whether the cardholder can charge $100,000, $10,000, or $1,000.
Don't let older accounts go dormant. Demonstrating a long-standing relationship with lenders is important. Older accounts, consequently, should be kept active.
Mix it up. Having one credit account is fine to start out with, but carefully adding more along the way is beneficial to your credit history. Using a healthy portfolio of credit products, such as loans and credit cards, will help scores rise.
Apply prudently. Once a person has the credit products they need and will use responsibly, it's time to stop applying. Not only do newer accounts dilute overall credit history, but several credit applications in a short time frame can have a negative impact on credit scores because they can be an indication that the applicant is desperate for credit.
By implementing this strategy, anybody can develop credit scores in the upper reaches of the credit scoring scale.
Advertiser Disclosure
BadCredit.org is a free online resource that offers valuable content and comparison services to users. To keep this resource 100% free for users, we receive advertising compensation from the financial products listed on this page. Along with key review factors, this compensation may impact how and where products appear on the page (including, for example, the order in which they appear). BadCredit.org does not include listings for all financial products.
Our Editorial Review Policy
Our site is committed to publishing independent, accurate content guided by strict editorial guidelines. Before articles and reviews are published on our site, they undergo a thorough review process performed by a team of independent editors and subject-matter experts to ensure the content's accuracy, timeliness, and impartiality. Our editorial team is separate and independent of our site's advertisers, and the opinions they express on our site are their own. To read more about our team members and their editorial backgrounds, please visit our site's About page.