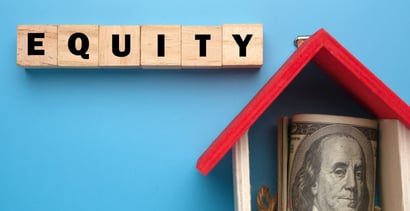 Home equity loans are a popular lending option that can help you pay for home repairs, pay off debt, or cover other important expenses. In the third quarter of 2022, the average homeowner gained around $34,300 in equity compared with year-over-year gains in the same quarter. As with any loan, a low credit score can make it challenging to qualify and limit your options. 
But you still have options if you're looking for home equity loans and have a subprime credit score. Some lenders cater to borrowers with fair or bad credit and may focus on other factors,  such as your debt-to-income ratio (DTI), when determining your creditworthiness.
Best Home Equity Loans For a 500 to 600 Credit Score
While some lenders do approve home equity loans for people with lower credit scores, you may not receive the most favorable terms. Still, if you think a home equity loan is your best option, consider these lenders that work with people who have 500 to 600 credit scores.
Rocket Mortgage is one of the largest mortgage lenders in the US. This lender offers home equity loans at a fixed rate, allowing you to keep the same rate on your current mortgage. Rocket Mortgage has home equity loan experts to help you get the cash you need, and with predictable payments you can budget for. 
You can apply online through the streamlined application process and receive an accurate quote for a loan. Rocket Mortgage works with bad credit borrowers and will show you the loan terms you qualify for. During the online questionnaire, you will be asked what credit score range you fall into along with whether you've filed for bankruptcy in the past three years. 
This information won't immediately disqualify you from a home equity loan. Rocket Mortgage will have one of its home equity loan experts reach out by phone to discuss your loan options. 
Quicken Loans is a part of Rocket Mortgage and helps borrowers secure different types of loans, including home equity loans and lines of credit. Quicken Loans states on its website that you must have a debt-to-income ratio of 45% or lower to qualify for a home equity loan. 
While this lender typically has a minimum credit score requirement of 680, it also considers other factors and requirements, such as maintaining 15% to 20% equity in your home. If your credit score is under 680, you can talk to a loan expert about your options or ask them how to improve your chances of getting approved. 
eMortgage is a mortgage service with a minimum credit score requirement of 500. To obtain a home equity loan, you'll need to fill out a request form online or call to connect with a loan professional in your area to discuss your options. 
eMortgage helps you close your loan quickly by connecting you with its lender network so you can compare offers side by side. You can then select the loan option you like best and apply online or connect with a loan officer to help answer your questions.
Wells Fargo Home Mortgage is a popular bank and mortgage lender that offers cash-out refinance loans that allow you to tap the equity in your home. You can start the process online by answering basic questions to receive your custom loan offer and rate. Another option is to have a mortgage specialist call you for a personalized rate quote that won't impact your credit. 
Wells Fargo doesn't currently offer home equity lines of credit. This lender offers various loan tools for free, including an online mortgage calculator so you can see which home equity loan you qualify for. You can use these loans to remodel your home or make repairs.  
Bank Of America Mortgage is another mortgage lender that allows some borrowers with lower credit scores to obtain a home equity loan. Bank of America offers competitive loan rates, including a special introductory rate for the first six months for a home equity line of credit.
Bank of America charges no application fees or closing costs and has a quick online application process that takes around 15 minutes. This lender also has loan specialists who can help explain your loan options on the phone. Borrowers can also choose a fixed interest rate for a home equity line of credit if they meet a minimum borrowing amount requirement. There are no conversion fees to switch from a variable rate to a fixed rate. 
How Do You Qualify For a Home Equity Loan?
You must meet certain qualifications to apply for a home equity loan. Generally speaking, the eligibility requirements include having good credit and being current on your mortgage payments.
Each lender has its own requirements for a home equity loan, so this may vary. Some lenders may feel more comfortable lending to a borrower with a higher credit score, but other lenders are willing to work with people with lower credit scores.
Lenders also consider other factors such as your employment history, income level, and debt-to-income ratio. Most lenders expect your DTI to be at or below 45%. Remember that this is high — a 45% DTI means that at least 45% of your gross income is going toward debt payments each month. 


Verify that getting a home equity loan makes sense financially for your situation and that you can afford to pay back the balance.
Finally, you must also have some equity in your home to qualify. Lenders typically require that you have at least 15% to 20% equity before applying. 
This means if your home's appraised value is $300,000 and you owe a mortgage balance of $225,000, you have $75,000 in equity ($300,000 – $225,000). This works out to 25% equity in your home ($75,000 / $300,000). 
If you don't meet the home equity requirements at first, you may need to pay down more of the principal balance on your home loan before applying. Meeting these qualifications can help you secure the financing you need to make home improvements or cover important expenses.
What is the Minimum Credit Score For a Home Equity Loan?
You may still qualify for a home equity loan with a credit score below 600, though lenders typically require a minimum credit score of around 680. Services like eMortgage may be able to help. 
Most lenders allow you to prequalify online to quickly determine whether you're preapproved. The lender may also assign you a loan specialist who can discuss your options and provide advice. 
If you're a borrower with poor credit, you can always work to improve your credit score to increase your chances of getting approved. Start by downloading a copy of your full credit report. You can request one from all three major credit bureaus (Equifax, Experian, and TransUnion).
Review your credit report for any inaccuracies that may be negatively affecting your score.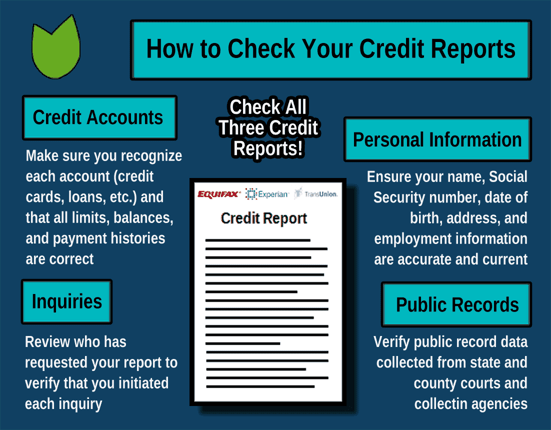 Some immediate ways to improve your credit include lowering your credit utilization by paying down credit card debt and other loans. You can also limit hard inquiries and keep older credit card accounts open to increase your average credit age. Aim to keep your credit card balance at or below 30% of your credit limit.
Consider monitoring your credit score online using free services like Credit Karma. Credit Karma tracks VantageScores, not FICO scores, but it will still give you a good idea of where your credit stands.    
What If You Can't Afford to Pay Back Your Home Equity Loan?
If you can't pay back your home equity loan, the lender can foreclose on your property, and you will lose your home. Home equity loans are collateral loans that use your property to secure the loan. 
This is why you should make sure you can afford to repay the loan amount and meet the requirements of your loan agreement. Sometimes hardships happen, but you should communicate with your lender early on if you can't make a payment. 
The lender may offer deferment options, a partial payment, or another type of relief to any borrower who qualifies for the assistance. But you won't know unless you ask. 
Missing a payment by 30 or more days will also negatively impact your credit history, but the biggest risk is losing your home. If you feel this risk is too great, you may want to consider exploring your options for an unsecured loan, such as a personal loan.
How Does a Home Equity Loan Differ From a HELOC?
A home equity loan is a lump-sum loan that uses the equity in your home as collateral. This means you will need to make regular payments on the entire principal balance within a set period (usually five to 30 years).
A HELOC, or home equity line of credit, works differently. It functions more like a credit card. You're given a line of credit that's secured by your home, and you can draw from it as needed. You only pay interest on the amount of money you borrow, and you have much more flexibility in terms of repayment (usually 10 to 20 years).

The major difference between the two is that with a home equity loan, you get one lump sum payment upfront, while with a HELOC, you can draw from the credit line when needed. Both loans have their advantages and disadvantages and should be considered carefully depending on your individual needs.
Home equity loans are typically best for those who need a large amount of money right away, while HELOCs are better suited for those who have ongoing financing needs. It's also essential to compare rates and repayment terms from different lenders to get the best deal. 
Ultimately, the best loan for you depends on your financial situation and goals, so be sure to compare all of your options before making a decision.
Shop Around For the Best Rates
Home equity loans are different from personal loans in that you must use your home as collateral to secure the loan. While a home equity loan can help you cover immediate expenses and home repairs, you will have limited options if you have a credit score of between 500 and 600. 
This list of home equity loans for borrowers with a 500 to 600 credit score is a great place to start. Some of these lenders may have a lending partner that works with borrowers with bad credit. Before applying, be sure to shop around and compare rates online, know your FICO credit score, and estimate your home's value to ensure you have enough equity to qualify. 
Range of credit scores covered in this article: 500, 501, 502, 503, 504, 505, 506, 507, 508, 509, 510, 511, 512, 513, 514, 515, 516, 517, 518, 519, 520, 521, 522, 523, 524, 525, 526, 527, 528, 529, 530, 531, 532, 533, 534, 535, 536, 537, 538, 539, 540, 541, 542, 543, 544, 545, 546, 547, 548, 549, 550, 551, 552, 553, 554, 555, 556, 557, 558, 559, 560, 561, 562, 563, 564, 565, 566, 567, 568, 569, 570, 571, 572, 573, 574, 575, 576, 577, 578, 579, 580, 581, 582, 583, 584, 585, 586, 587, 588, 589, 590, 591, 592, 593, 594, 595, 596, 597, 598, 599, 600
Rocket Mortgage & Other Resources
We hope you've found our guide "5 Best Home Equity Loans For 500-600 Credit Scores (Sep. 2023)" to be helpful in meeting your financial needs. To learn more about Rocket Mortgage, our top recommendation in this guide, be sure to visit the Rocket Mortgage website for full details about the offer.
Our experts rate Rocket Mortgage as one of the best options in home loans for those with bad credit, giving it a 4.8/5.0 rating overall. Among its features:
America's largest mortgage lender
The entire process is completed online
Options for new mortgages and refinancing existing mortgages
Award-winning customer service and cutting-edge digital platforms
More than 90% of clients would recommend us
For more resources similar to this "5 Best Home Equity Loans For 500-600 Credit Scores (Sep. 2023)" guide, see our other popular picks for those with bad credit:
Whether you choose Rocket Mortgage or any other option in our home loans category, be sure to read and understand the terms before signing up. You'll find that taking the time to fully understand home loans is one of the smartest financial decisions you can make.
Advertiser Disclosure
BadCredit.org is a free online resource that offers valuable content and comparison services to users. To keep this resource 100% free for users, we receive advertising compensation from the financial products listed on this page. Along with key review factors, this compensation may impact how and where products appear on the page (including, for example, the order in which they appear). BadCredit.org does not include listings for all financial products.
Our Editorial Review Policy
Our site is committed to publishing independent, accurate content guided by strict editorial guidelines. Before articles and reviews are published on our site, they undergo a thorough review process performed by a team of independent editors and subject-matter experts to ensure the content's accuracy, timeliness, and impartiality. Our editorial team is separate and independent of our site's advertisers, and the opinions they express on our site are their own. To read more about our team members and their editorial backgrounds, please visit our site's About page.