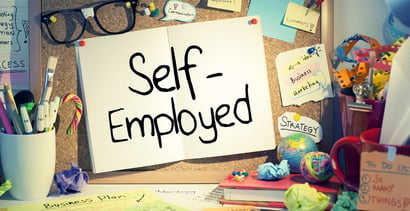 The number of self-employed workers in the U.S. is on the rise, with at least one Pew Research study showing 30% of the workforce is dependent on self-employment to make a living. But, with all these workers writing their own paychecks, just how easy is it to get a loan when a cash crunch hits?
Here we dive in to find the best bad credit loans for the self-employed, whether you're a gig-economy worker, a contractor, or a freelancer.
Personal Loans | Auto Loans | Home Loans | Business Loans
How to Apply | FAQs | Methodology
Bad Credit Installment Loans for the Self-Employed
With a fluctuating income, not to mention the lack of a pay stub to verify earnings, getting approved for a loan when you're self-employed can be a challenge. An installment loan — that is, a loan that's paid back in regular monthly payments — can help smooth out the ups and downs of an irregular income.
However, this type of loan can be hard to qualify for if you also have bad credit. Here are some installment loan providers that are willing to consider self-employed people with bad credit.
Loans from $500 to $10,000
Receive a loan decision in minutes
Get funds directly to your bank account
Use the loan for any purpose
| Loan Amount | Interest Rate | Loan Term | Loan Example |
| --- | --- | --- | --- |
| $500 to $10,000 | 5.99% - 35.99% | 3 to 72 Months | See representative example |
CashUSA.com offers personal loans that range in amounts from $500 to $10,000 and borrowers of all credit types are accepted. Repayment terms range from 90 days to six years, and loan decisions are made in a matter of minutes. To be considered, you must have a checking account in your name where the funds will be deposited upon approval.
You also must be at least 18 years of age, a U.S. citizen or permanent resident, and earn at least $1,000 a month. This last requirement may be difficult for self-employed individuals, however, bank deposits in this amount may suffice.
Offering personal installment loans from $250 up to $5,000, CreditLoan.com accepts people with bad credit, even if you're self-employed. You do need to meet certain income requirements to prove you have the ability to repay the loan.
You also need to have a bank account where the loan proceeds will be deposited; but if you qualify, the funds can be available in as little as 24 hours. There is no fee to use the CreditLoan service, and there is no obligation to accept any loan offer you receive.
Specializing in loans for people with credit problems, BadCreditLoans.com has been helping people get the funding they need since 1998. Loans are available in amounts from $500 to $5,000, and applying is fast and easy.
Loan repayment terms range from three months to 60 months, and proceeds are often deposited into your account the next business day. You need to be a citizen or legal resident and at least 18 years of age. You also need to have a bank account and a valid phone number and email address.
PersonalLoans.com offers loans of up to $5,000 to individuals with bad credit and considers all credit scores and types. Lenders in this network specialize in offering fair personal loans for bad credit, with rates based upon the perceived risk of the borrower.
The higher your score, the better interest rate you're likely to be offered. Loan terms range from three months to six years, and borrowers can expect a fast loan decision and funding. You need to show proof of income to qualify for most loans, but regular bank deposit statements may suffice.
Bad Credit Short-Term Loans for the Self-Employed
Short-term loans can be a tricky and costly way to borrow emergency cash. Some payday lenders, for example, can charge interest rates as high as 300% or more.
That's why it pays to consider a short-term lender network that's trustworthy and offers fair and reasonable payment terms. As with any loan, you should review all terms and conditions carefully, and only accept if you are confident you can repay.
Offering short-term or cash-advance loans through a network of lenders, MoneyMutual works to connect borrowers with the lender that best suits them. The online application process is easy, and you can get offers from multiple lenders.
There's no obligation, but if you are interested in one of the loan offers you receive, you'll work directly with that lender. To qualify for most loans, you'll need to show proof of income, have a valid checking account, and be at least 18 and a U.S. resident.
For short-term loans of between $100 and $1,000, the CashAdvance lending network can help even those with bad credit get the funds they need. Potential borrowers do need to show proof of income regardless of whether they're self-employed, working as a freelancer, or own their own business.
When you apply using the fast and secure online form, your application will be shared with lenders in the network who may extend a loan offer. Once an offer is received, review it carefully to ensure you know exactly what the repayment terms and conditions are.
Bad Credit Auto Loans for the Self-Employed
In some ways, getting an auto loan when you're self-employed and have bad credit can be easier than getting approved for other loan types. That's because an auto loan, whether for a new or used vehicle, is almost always secured by the title.
A lender takes on less risk when they hold a lien against a vehicle, especially when a buyer makes a down payment. Lenders that specialize in auto loans for subprime borrowers can often secure financing for even worst-case scenarios.
Network of dealer partners has closed $1 billion in bad credit auto loans
Specializes in bad credit, no credit, bankruptcy and repossession
In business since 1999
Easy, 30-second pre-qualification form
Bad credit applicants must have $1500/month income to qualify
| Interest Rate | In Business Since | Application Length | Reputation Score |
| --- | --- | --- | --- |
| 3.99% - 29.99% | 1999 | 3 minutes | 9.5/10 |
Auto Credit Express works with a network of dealer partners to finance buyers with bad or limited credit history. There is a minimum income requirement to qualify, so proof of earnings as a self-employed, freelance, or contract worker is necessary.
Also, as with most subprime lenders, a down payment of at least 10% will be required. By working with local dealerships and special financing companies, Auto Credit Express has helped finance more than $1 billion in bad credit auto loans.
Car.Loan.com has been working with credit-challenged car buyers since 1994 and has helped match thousands with special finance lenders to get the loan they need. By working with a network of dealers that specialize in financing unique credit situations, Car.Loan.com can save car buyers both time and frustration.
A quick and easy online finance request form can get you matched with a local dealer that's ready to finance even bad credit buyers. Remember, you still need to show proof of an income and the ability to repay your loan.
Specializing in new, used, refinancing, and lease buyouts for all types of vehicles, myAutoloan helps even bad credit borrowers get the loan they need. By filling out a single online application, buyers can get offers from multiple lenders within minutes.
You can also check out their interest rate chart, estimate your payment, and see just how much vehicle you can afford based on your income.
Bad Credit Home Loans for the Self-Employed
Mortgage lending is a huge part of the overall lending business in the U.S., but this industry is largely geared toward W-2 wage earners. So, how does someone who is self-employed and has bad credit get a mortgage?
Believe it or not, mortgage lenders are willing to work with all types of credit and income scenarios, you just have to know where to look. Here are some we recommend.
Get today's mortgage rates from the top mortgage lenders and banks
Easily compare and choose mortgage lenders with no obligations or fees
Review current mortgage rates side by side
Pick mortgage lenders that meet your specific needs
Compare rates from pre-qualified and approved mortgage lenders — 100% online, 100% free
| Interest Rate | In Business Since | Application Length | Reputation Score |
| --- | --- | --- | --- |
| Varies | 1979 | 4 minutes | 8.5/10 |
eMortgage is an online loan marketplace that allows borrowers to compare loan offers from various lenders that offer mortgages. This improves the chances that your loan application will make it to a mortgage lender willing to work with you and your specific situation.
The process is simple to initiate; just answer some questions about your loan needs and hit submit. You may receive offers from multiple lenders and choose which one you want to work with.
FHARateGuide.com is a network of lenders that offer FHA loans, meaning loans secured by the Federal Housing Administration. These loans allow borrowers to finance a home with as little as 3.5% down, even with bad credit.
An FHA loan is particularly beneficial to homebuyers who may have situational bad credit due to circumstances beyond their control. Lenders take into account all of a borrower's payment and credit history to determine eligibility, and income requirements are less stringent than with a conventional mortgage.
Wells Fargo Home Mortgage is one of the largest direct mortgage lenders in the U.S., with loans designed to help borrowers of all credit types. Wells Fargo also offers programs specifically for those who have difficulty qualifying for a conventional mortgage, such as FHA home loans and the Easy to Own™ Guaranteed Rural Housing Program.
These programs are not available to everyone, and borrowers with very low credit or high debt ratios should work to improve those factors first.
Bad Credit Business Loans for the Self-Employed
Businesses need capital to grow, and when you're a small business owner with bad credit, it can be difficult to find a lender.  But not all sources for business financing and lines of credit are the same.
In recent years, many online lending platforms have entered the market, seeking to meet the needs of small business owners left behind by conventional lenders. Here are the ones we recommend.
13. Fundbox
Small business owners looking for fast cash may want to consider Fundbox, an online lender that's helping solve the uncertainty of business credit decisions. Fundbox offers loans and lines of credit to small business owners with credit scores as low as 500.
Loan requirements include annual revenues of at least $50,000 and at least three months of invoicing history. Loans of up to $100,000 are possible, and, if you qualify, the proceeds could be available on the next business day.
14. Kabbage
Kabbage is an alternative lender offering up to $250,000 in small business funding or lines of credit. The online process to apply for a loan is simple and transparent, and the minimum credit score accepted is as low as 560.
When compared with similar online lenders, the APR for a loan from Kabbage can be somewhat high, and the fees can be complicated. However, more than 200,000 businesses have gotten funding, and the company's BBB and Trustpilot scores are top-tier.
15. QuarterSpot
Committed to fast, transparent, and easy small business lending, QuarterSpot offers loans of up to $250,000 to business owners with bad credit. The online application process takes just minutes, and funds are often available within 24 hours of being approved.
There are no prepayment fees or penalties, and the minimum credit score required is as low as 550. Loan terms can extend from six months to 18 months, and the APR will vary based upon actual credit score and business revenue numbers.
How to Apply for a Loan if You're Self-Employed
Applying for a loan when you're self-employed can be more difficult than if you had pay stubs or a W-2 from an employer, but it's not impossible. Depending on how much you make as a sole-proprietor, freelancer, or independent contractor, lenders may be more than happy to offer you a loan based on other documentation.
Examples of documents you can use to prove income include:
IRS 1099 MISC showing Miscellaneous Income. These are official tax documents and are widely accepted as proof of earnings.
IRS 1040 or Schedule C, Profit or Loss from Business. This is the most comprehensive document that proves income, although many self-employed people use deductions and business expenses that can make it appear as if they earn less than they do.
Bank statements are a good way to show earnings, but they are less comprehensive than tax documents, and often require supporting documentation.
Canceled checks, invoices, signed contracts, work orders, and similar business-related documents can be used to show business earnings. If you choose to use these, be sure to carefully organize them so they are easily identifiable as documented earnings.
There are things you can do to improve your chances of being approved for a personal loan as a self-employed person. The earnings documentation you provide to a lender should be chosen carefully to represent the full potential of your earnings.
For example, if you have up weeks and down weeks, there's nothing that says you can't choose to show your higher bank deposit statements.
 How Much Can I Borrow if I'm Self-Employed?
Being self-employed doesn't disqualify you from obtaining a loan, contrary to what you may believe. In fact, lenders don't care all that much how you earn a living, as long as you can prove you do actually have a source of income and can repay the loan.
And therein lies the challenge for many self-employed individuals.
In most cases, the question of how much you can borrow is directly related to how much you can show you earn. Other factors that dictate how much you can borrow include the type of loan you are applying for, any down payment you'll be making, whether the loan is secured by collateral such as a car title, and your ability to repay.
To show that you can repay a loan, you'll need to provide income-related documents, such as tax paperwork, bank statements, or other proof of earnings. Being prepared ahead of time with all the documentation you need is key.
Of course, other factors like your credit score also play a role; but even with bad credit, having a high enough income can get you approved for a loan.
Whatever amount you borrow, be prepared to pay more for a loan if you're self-employed and have bad credit. You will be seen by any lender as being a potential credit risk, and, therefore, will be charged a higher APR and higher fees than someone with good or excellent credit.
Can I Finance a Car if I'm Self-Employed?
When it comes to qualifying for a car loan, two factors can cause a lender to not consider you.
The first is having bad credit, which means you're automatically in the category of subprime loans. The second is having an income that's difficult to prove, which is likely to be the case when you're self-employed.
So, does that mean you're out of luck? Not exactly.
Some lenders — like the ones we've recommended in this article — specialize in subprime auto loans. Sure, they'll often charge a higher interest rate, but, in most cases, they will work with you to find financing you can afford.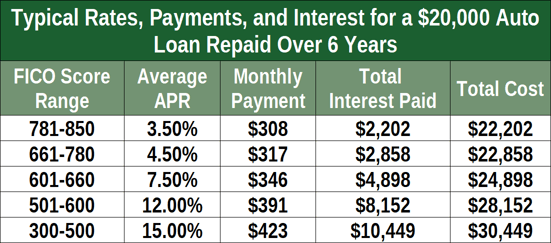 The real challenge for most self-employed individuals, however, is proving they have the income to qualify for an auto loan. Lenders look for a payment-to-income ratio of less than 20%, and will also look at any other debt you have.
Here are some tips that can help improve your chances of being approved:
Before applying for a loan, try to reduce other debt if possible. If you have small loans or credit card debt, make an effort to pay it off first. The lower your overall debt level, the more likely you are to be approved.
Work to maximize your credit score. Get a copy of your credit report from all three major credit bureaus and review it for errors. Dispute any entries that are inaccurate or are not yours.
If you're unable to get approved for a loan on your own, try getting a cosigner. Having a cosigner with a higher credit score might be all it takes to get you the loan you need — just be sure you make your payments on time or someone else will be on the hook!
Can I Get a Loan without Proof of Income?
Having a flexible job or side gig has its benefits, but what it doesn't have is a steady and provable income. And getting a personal or signature loan means proving you have a way to repay what you borrow.
Most lenders require you to have good credit and a steady, documented income. Some will let you get by with having just one of the two, but if you have neither, it becomes a real challenge.
In this case, you need to consider options like getting a cosigner. This can help prove to a lender that the loan will be repaid, and it can also get you better loan terms if the cosigner's credit score is very good.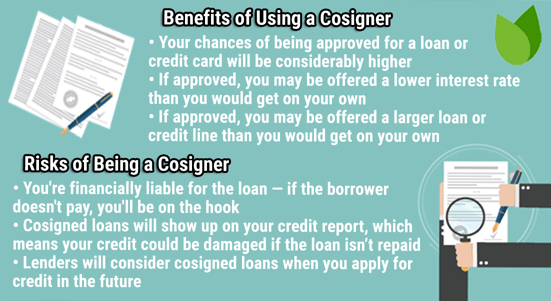 Another option is to try for a secured loan — one that requires you put up collateral such as a car, jewelry, or other valuable property. The thing to be wary of with loans of this type, however, is the tendency for the repayment terms to be predatory. Loan term lengths also tend to be much shorter with this type of loan.
A final consideration when looking for a loan with no proof of income is this: Do you really have the ability to repay the loan, or will it result in a debt spiral that will leave you worse off than you were? It's worth considering alternatives such as getting a temporary job or selling something rather than being stuck in a cycle of debt that you can't escape.
Ranking Methodology
All financial services are reviewed objectively. Our list of the best bad credit loans for self-employed individuals is based on the likelihood of approval for poor-credit applicants, Better Business Bureau and/or business reputation scores, APRs and terms offered, nationwide accessibility, and overall customer satisfaction.
BadCredit.org's reviews undergo a thorough editorial integrity process to ensure that content is not compromised by advertiser influence.
Advertiser Disclosure
BadCredit.org is a free online resource that offers valuable content and comparison services to users. To keep this resource 100% free for users, we receive advertising compensation from the financial products listed on this page. Along with key review factors, this compensation may impact how and where products appear on the page (including, for example, the order in which they appear). BadCredit.org does not include listings for all financial products.
Our Editorial Review Policy
Our site is committed to publishing independent, accurate content guided by strict editorial guidelines. Before articles and reviews are published on our site, they undergo a thorough review process performed by a team of independent editors and subject-matter experts to ensure the content's accuracy, timeliness, and impartiality. Our editorial team is separate and independent of our site's advertisers, and the opinions they express on our site are their own. To read more about our team members and their editorial backgrounds, please visit our site's About page.