It's a cliché for a reason: Buying a home truly makes you feel like you've fulfilled the American dream. But if you have a low income and bad credit, the real estate journey can feel like an impossible trek.
That's why we rounded up the best lenders that offer low-income home loans for bad credit. Read below to learn about all your available options so you can find the best lender for your situation. 
Subprime Low-Income Home Loan Options
Interested in getting a mortgage with a conventional lender? Here are the best options if you're a subprime borrower:
As one of the most recognizable mortgage lenders on the market, Rocket Mortgage is a great place to start when looking for a home loan.
It offers RateShield®, which locks in your interest rate for up to 90 days, longer than what most lenders provide. In a time of fluctuating interest rates, it's helpful to know you've already got a great rate on lock.
eMortgage doesn't provide home loans to consumers directly. Instead, individuals can use the service to compare different lenders so they can find the best deal. 
Applying through eMortgage means you'll instantly see what kind of rate and terms you qualify for just by submitting one application.
While Wells Fargo Home Mortgage does not seem to offer special home loan programs for low-income borrowers, you can still use them for a conventional mortgage. 
Their website includes today's current interest rates and calculators to help you determine how much loan you can afford. 
The Bank Of America Mortgage Community Homeownership Commitment® program offers down payment assistance and closing cost assistance to eligible homebuyers.
Borrowers only have to make a 3% down payment and the rate for mortgage insurance will be lower than those for regular conventional loans. Buyers must take a homebuyer education course to qualify.  
CitiMortgage offers conventional home loans, which may be harder to qualify for if you're a low-income borrower with bad credit. However, they do have some special perks. 
Citi offers a discount on closing costs if you qualify for a mortgage. Plus, existing Citi customers can even receive lower interest rates on their home loans. 
Government-Guaranteed Home Loans & Programs
The federal government offers many homeownership programs for interested and eligible homebuyers. Here are the most popular programs, many of which are designed for those with low salaries and poor credit.  
6. FHA Loans
An FHA loan is a government loan backed by the Federal Housing Administration. FHA Loans are designed to make home-buying easier for those with low incomes and low credit scores.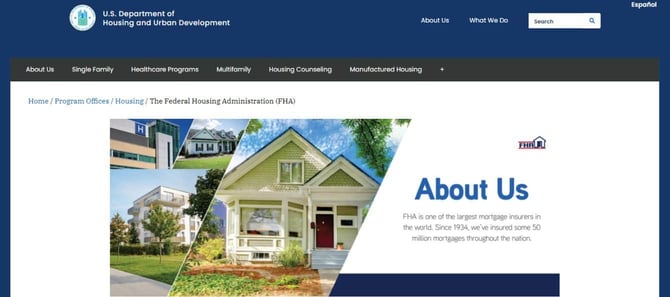 The minimum credit score for an FHA loan is 500, but you must put down at least 10%. If your credit score is 580 or higher, you only need to put down 3.5%. This is lower than what a typical conventional loan requires.
Also, an FHA loan usually has a lower interest rate compared to that of conventional loans. You do not have to be a first-time home buyer to qualify for an FHA loan, and FHA loans do not have minimum income requirements. 
7. VA Loans
VA loans are available to both current service members as well as veterans. Unlike other types of mortgages, VA loans have a 0% down payment requirement, perfect for borrowers who are struggling financially. Interest rates on VA loans are also very competitive, and no mortgage insurance is required.
There is no minimum credit score or income requirement for VA loans. But the VA loan program is conducted through individual lenders, who will have their own credit score and income requirements. You must still meet those to qualify. 
As with other types of government mortgage programs, VA loans can be used even if you're not a first-time homebuyer. 
Eligibility for VA loans is fairly straightforward. First, you must have left the military in good standing; a dishonorable discharge will disqualify you. Second, you must have served the minimum requirement for your type of service. 
If you left before that period, then you may not be eligible for a VA loan. Sometimes, you may qualify for an exemption if you had to leave because of medical, hardship, or other reasons.
You can still qualify for a VA loan if you're a surviving spouse of a veteran or if your spouse is currently missing in action or being held as a prisoner of war. 
8. USDA Loans 
Sponsored by the U.S. Department of Agriculture, a USDA loan is a mortgage loan for a property located in a rural area. As with VA loans, USDA loans have a 0% down payment requirement, though borrowers can put more money down.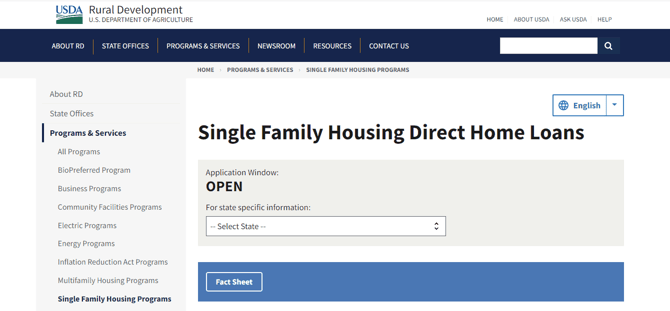 There is a specific map that determines whether a home falls within the USDA property guidelines. You can go here to input an address or generally see where the USDA lines are.   
You must also fall within the USDA loan income limit for your area, which you can find here. There are also limits on the total home price.  
While VA loans do not charge mortgage insurance, they still require a fee in case you default on the loan.
9. Fannie Mae HomeReady Loan
The Fannie Mae HomeReady Loan mortgage program lets low-income borrowers qualify for a home loan and only make a 3% down payment. There are also more flexible income sources, so prospective homeowners can count income from a renter who will be living in the home with them. 
Both first-time and repeat borrowers are eligible for this loan program. Applicants who are first-time homeowners must take a homeownership education class to qualify.
10. Freddie Mac Home Possible Loan
The Freddie Mac Home Possible Loan mortgage program is designed for prospective homebuyers with low incomes. Eligible applicants can only have a salary that is 80% or less of the Area Median Income (AMI).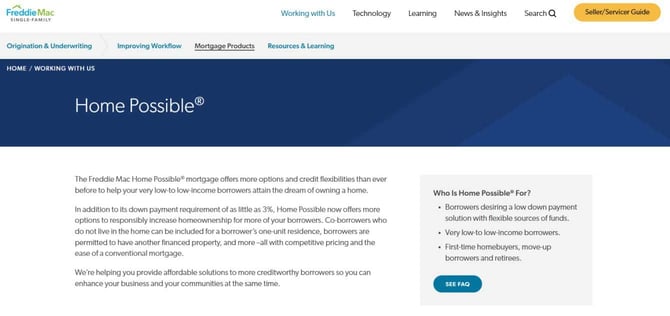 There is a 3% minimum down payment, less than what most conventional mortgages require.
11. Good Neighbor Next Door Program
The U.S. Department of Housing and Urban Development offers the Good Neighbor Next Door program, available to elementary and high school teachers, law enforcement officers, firefighters, and emergency medical technicians. Borrowers who use this program can receive up to 50% off the home sale price, as long as they commit to living in the home for 36 months. 
Only specific homes in certain areas will qualify for the program. You can go here to find a list of eligible properties.  
How to Buy a House With Low Income
Qualifying for a mortgage when you have a low income is possible, but you'll have to be strategic. Here are some ways to simplify the process: 
Qualify for a First-Time Homebuyer Credit 
If you have a low income, having a down payment saved up is usually a huge obstacle to qualifying for a mortgage loan. That's where first-time homebuyer credits come in. You can use these toward a down payment or closing costs. 
There is no existing federal first-time homebuyer credit, but some states may still have programs for prospective borrowers. If you're interested in one of these programs, go here to see what resources your state offers. 
Add a Cosigner
Qualifying for a mortgage by yourself when you have a low credit score and low income is like trying to climb a mountain without the proper equipment. It's possible, but it's much harder. 
You can make the process easier by adding a cosigner. A cosigner is an adult who will be the backup borrower on the mortgage. If you stop making payments, the lender can come after the cosigner. The cosigner will not be listed on the deed.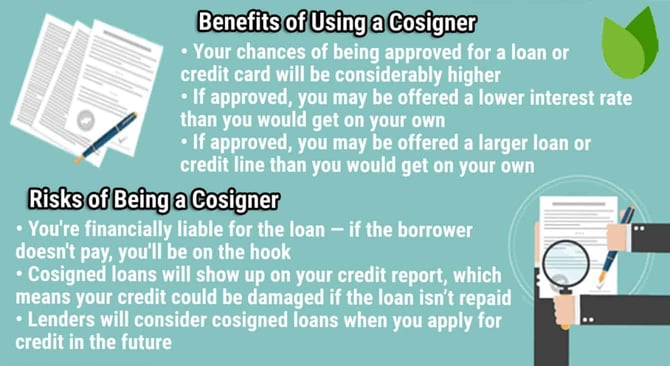 Qualifying for a mortgage, especially a conventional mortgage, may be easier with a cosigner. When choosing a cosigner, ask someone with excellent credit and a steady employment record. 
If you want to remove the cosigner later on, you will likely have to refinance the loan. This entails getting a new loan, usually with a different lender. It may take several years for you to qualify to refinance a mortgage alone, so make sure your cosigner knows this before signing up.
Attend a Homebuyer Education Program
To receive a home buyer credit, you must often attend a homebuyer education program, which is a series of seminars about the mortgage and home buying process. These are designed to educate you about the entire home-buying process so you understand how it works. 
You can find homebuyer education programs near you by visiting your state's Department of Housing website.
What Are Low-Income Home Loans?
A low-income home loan is a mortgage that accepts borrowers with less-than-average salaries. Some low-income home loans even require that borrowers make below a certain amount to qualify for a mortgage.
Low-income home loans often have down payment assistance programs, which means they may cover part of the down payment or closing costs. They may also require a lower down payment than those required by traditional mortgages, making it easier to get a home loan.
How Do I Apply For a Low-Income Home Loan?
When applying for a low-income home loan, you usually need to provide the following information:
Full legal name
Birthdate 
Social Security Number
Contact information including mailing address
Employment information
When you apply for a mortgage, the lender will view your credit report and confirm your monthly debt payments. Lenders will use this information to calculate your debt-to-income (DTI) ratio. Most lenders will limit the DTI to 43%, including your future mortgage monthly payment. 
But some lenders have a higher maximum. For example, you can have a DTI of 57% total to qualify for an FHA loan.
What Do Mortgage Companies Consider to Be Bad Credit?
Every mortgage lender has its own credit score criterion, but many agree that a score below 670 is considered less than ideal. Scores between 580 and 669 are generally fair, while scores below 580 are bad.

If you want to qualify for the lowest possible interest rates or the highest loan amounts, you'll generally need a credit score of 740 or higher. 
What is the Lowest Credit Score to Get a Home Loan?
If you are looking for a loan from a mortgage company instead of a government-backed loan, the minimum credit score is usually 620. Government-backed loans may have lower credit score requirements, such as 500 for FHA loans. USDA loans usually have a 640 credit score requirement.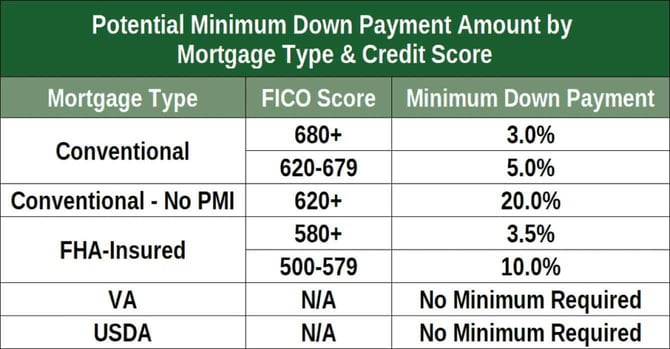 If you are applying for a mortgage with another borrower, their credit history and income will also be considered. But even if they have a higher credit score than you, it won't necessarily qualify you for a lower interest rate. 
Here's how it works. Every person has a credit score from three credit bureaus: Equifax, TransUnion, and Experian. When you apply for a mortgage, the lender will check your credit score with all three credit bureaus.
They will use the middle score to determine your eligibility for a mortgage and the interest rate you qualify for. If you have a lower credit score than your spouse, it's your credit score that the lender will primarily look at. 
Your spouse's income will still be taken into consideration to determine how much of a loan you can afford, but the interest rate is mostly dependent on your credit score.
How Can I Improve My Credit Score?
While it's hard to boost your salary quickly, you can increase your credit score within a few months. Here are some strategies to implement before applying for a mortgage: 
Pay Your Bills on Time 
The easiest way to tank your credit is to make a late payment, so the best way to improve your credit is to make all your monthly payments on time. 
Your payment history makes up 35% of your credit score; even one late payment can knock your score down by 100 points or more. The simplest way to pay your bills on time is to sign up for the provider's automatic payment system, which will debit your bank account automatically. Some lenders even offer a small interest rate discount when you sign up for autopay.
If you still prefer to make manual payments, create calendar reminders on your phone or set aside time each month to pay your bills. If you accidentally miss a payment, don't worry. Only payments 30 days late or more will affect your credit score.
Keep Your Credit Utilization Low
The second biggest factor in a credit score is your credit utilization percentage or ratio, which is part of the "amounts borrowed" metric that accounts for 30% of your credit score. To calculate this, you must add up your current balance on all your credit cards and divide that by the total credit limit on all your active cards.


Your credit will take a hit if your credit utilization percentage is above 30%. If your utilization percentage is higher than 30%, try to pay down the card with the highest utilization percentage. 
Avoid Opening New Credit
When you open a new credit card or take out a new loan, it will be recorded on your credit report, and it will cause a dip in your average credit age, which makes up 15% of your credit score.
If you're planning on getting a mortgage, try to avoid opening any new lines of credit or loans. You should also make sure to keep old accounts open because closing those reduce the age of your credit history and can result in a drop in your credit score. 
What Do Lenders Count as Income?
As far as mortgage lenders are concerned, the following sources count as income:
W2 income including salary and hourly positions
1099 income
Social Security benefits
Rental or property income
Alimony and child support payments
You will have to show a copy of your most recent pay stub as well as your most recent W2. If you are a contractor or are self-employed, you must have two years of tax returns showing your self-employed income. If you have not been in business that long, you may need to add a cosigner to qualify for a mortgage. 
You can add up all your sources of income to come up with your average monthly figure. That is what the lender will use when calculating your debt-to-income (DTI) ratio. 
There is no standard income requirement to qualify for a mortgage. Instead, lenders will look at your DTI. As long as the ratio is within their guidelines, you'll likely be eligible for a home loan. 
Buying a Home With Bad Credit and a Low Income is Possible
Having a low salary and a bad credit history can feel like a double whammy, but it's still possible to get a mortgage when the odds are stacked against you. You just have to do your research and find low-income home loans for bad credit.
When comparing lenders, make sure to look at the applicable fees. Always compare the APR, not just the interest rate. The APR shows the interest rate plus any fees, so you'll get a better sense of how much the loan will cost you over time. 
Rocket Mortgage & Other Resources
We hope you've found our guide "11 Low-Income Home Loans For Bad Credit (Sep. 2023)" to be helpful in meeting your financial needs. To learn more about Rocket Mortgage, our top recommendation in this guide, be sure to visit the Rocket Mortgage website for full details about the offer.
Our experts rate Rocket Mortgage as one of the best options in home loans for those with bad credit, giving it a 4.8/5.0 rating overall. Among its features:
America's largest mortgage lender
The entire process is completed online
Options for new mortgages and refinancing existing mortgages
Award-winning customer service and cutting-edge digital platforms
More than 90% of clients would recommend us
For more resources similar to this "11 Low-Income Home Loans For Bad Credit (Sep. 2023)" guide, see our other popular picks for those with bad credit:
Whether you choose Rocket Mortgage or any other option in our home loans category, be sure to read and understand the terms before signing up. You'll find that taking the time to fully understand home loans is one of the smartest financial decisions you can make.
Advertiser Disclosure
BadCredit.org is a free online resource that offers valuable content and comparison services to users. To keep this resource 100% free for users, we receive advertising compensation from the financial products listed on this page. Along with key review factors, this compensation may impact how and where products appear on the page (including, for example, the order in which they appear). BadCredit.org does not include listings for all financial products.
Our Editorial Review Policy
Our site is committed to publishing independent, accurate content guided by strict editorial guidelines. Before articles and reviews are published on our site, they undergo a thorough review process performed by a team of independent editors and subject-matter experts to ensure the content's accuracy, timeliness, and impartiality. Our editorial team is separate and independent of our site's advertisers, and the opinions they express on our site are their own. To read more about our team members and their editorial backgrounds, please visit our site's About page.