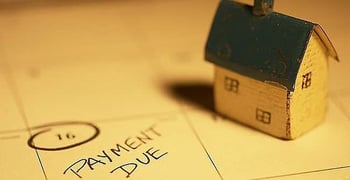 Our popular "How-To" series is for those who seek to improve their subprime credit rating. Our articles follow strict
editorial guidelines
.
Prospective homebuyers with poor credit scores often face challenges when shopping for mortgages. Typically credit scores below 680 lead to increased mortgage rates and undesirable loan terms.
But just as credit scores play a significant role in obtaining loans, management of mortgage payments also affect credit scores.
Don't know your credit score? It'd be a good idea to check it as soon as possible.
What are mortgages?
Mortgages are large loans with sizable monthly payments. Mortgage payments consist of principal, interest, taxes, insurance and, when applicable, private mortgage insurance. Portions of each mortgage element are included in every monthly mortgage payment.
Before prospective homebuyers shop for houses they should evaluate their budgets to determine the most affordable mortgage costs for their lifestyles. Calculate mortgage payments on properties prior to seeking loans to ensure costs are within means before committing to 15 or even 30 years of payments.
If your worried your bad credit will keep you from becoming a homeowner, consider working with a lender that specializes in bad credit home loans.
What happens if I miss a mortgage payment?
Once borrowers acquire loans, they're contracted to pay their mortgages on time each month. Late payments come with costs, dependent upon borrowers' loan terms. In the same way that late credit card payments lead to late fees, mortgage lenders can penalize borrowers.
If borrowers' payments are more than 30 days late, lenders report the delinquencies to one or all three credit bureaus. The loan default is then recorded on borrowers' credit reports, reducing scores.
Defaulting on a mortgage payment is a serious delinquency due to the size of loan, remaining on credit reports for the next seven years. Borrowers with poor credit who manage to obtain loans and then default should expect credit scores to drop below the acceptable range for lenders to loan them large sums within the next few years.
What if I can't pay my mortgage?
If home shoppers acquire loans and find themselves unable to keep up with their expensive monthly payments, they should contact their lenders immediately to discuss refinancing options before they're delinquent. When homeowners have some equity in their properties, they have more opportunities to refinance and reduce monthly payments.
To assist homeowners with negative equity in refinancing at lower interest rates, over longer loan terms or with less risky loan structures, the government rolled out the Home Affordable Refinancing Program. Refinancing results in new inquiries into credit scores that minimally affect overall credit scores.
How can I get out of my mortgage?
Alternatively, some lenders may agree to short selling properties, meaning lenders accept less money than borrowers owe them to allow current owners to sell to new owners who can afford payments. Short sales are complex and lengthy transactions, but these typically require homeowners to default on payments by 60 days or more before lenders permit short selling.
Foreclosures occur when borrowers are more than 90 days late on their mortgage payments. However, the default process begins at their first missed payments. Occupants are evicted and lenders repossess properties, eventually selling (often at auction) – though, foreclosure procedures vary by state and lender.
Short sales and foreclosures allow borrowers to walk away from their mortgage payments, while severely damaging their credit scores. Both remain on credit reports for the next seven years and can prevent borrowers from qualifying for loans in the next four to seven years.
The bottom line
Prospective homebuyers should achieve the highest possible credit scores prior to acquiring loans for the most favorable loan terms and lowest payments. Once homeowners, they should manage finances carefully to avoid default and especially prevent foreclosure unless they accept the negative impacts on their credit scores and reports.
Photo credit: chargesmart.com