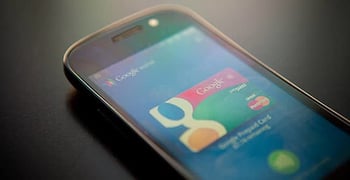 Experts share their tips and advice on BadCredit.org, with the goal of helping subprime consumers. Our articles follow strict
editorial guidelines
.
With all the areas of our lives that Google touches, it was only a matter of time before they started touching our wallets. Not literally but as they usually do by providing a service.
Google Wallet is an app that uses your smartphone to store financial information, such as your credit card and debit card accounts.
With Google Wallet loaded on your smartphone, you can then make in-store purchases without touching – or even carrying – your credit or debit cards.
Google Wallet actually has a few limitations currently, such as the fact only a few smartphones and mobile carriers now support the service.
In addition, retailers need to have a near-field communications (NFC) terminal like PayPass in order for a transaction to take place.
But as the service grows in popularity and features, more manufacturers will build devices that support Google Wallet.
The future of card transactions:
By loading the Google Wallet app on a cell phone, a user can then input all of the information for their credit cards, debit cards and even gift cards and loyalty cards.
Once entered into the Google Wallet app, a simple swipe past the NFC terminal will allow a payment purchase to be taken from any account in the Wallet.
Google claims this is a more secure way of completing a transaction.
They have also built in a secure PIN feature that keeps purchases from being made by anyone but you.
Finally, if your smartphone is lost or stolen, you can disable Wallet purchases online with the click of a button.
"Your cards are never out of

your Wallet, so they can't get lost."
Google Wallet online:
If you do not have a smartphone that supports Google Wallet, you can still try out the service for online purchases from retailers.
Signing up for an online account allows you to purchase from supporting retailers more efficiently and securely by storing all of your information in one place and providing that information automatically when you check out.
What it means for you:
The technology behind Google Wallet is clearly available and ready now. While the support is still minimal, we can expect more retailers and more phone manufacturers will adopt it in the future.
So, like it or not, Google Wallet and other services like it are going to be a part of our lives.
What this means for most people is a choice over whether they want to carry their debit, credit and other cards around with them or elect to put them all on their phone.
I suppose Google and others are betting at least some folks will opt for the convenience of carrying a single device rather than a wallet full of cards.
Still, there will be occasions when Google Wallet is not an option – say at the little flower shop on the corner where you stop and buy roses on the way home.
Photo source: wired.com.