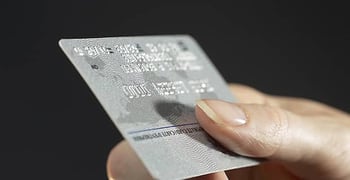 Experts share their tips and advice on BadCredit.org, with the goal of helping subprime consumers. Our articles follow strict
editorial guidelines
.
Your credit score gives potential creditors and businesses — whether it be mortgage lenders, car insurance companies, phone companies or even landlords and employers — insight into your borrowing behavior.
A good credit score can mean great interest rates, while a bad credit score can land you with high deposits and sky-high rates.
 Every time you apply for a new credit score, you can impact your credit. Here is how new credit cards affect your score:
 1. Hard inquiries
Every time you apply for a new credit card, the issuer checks your credit score to determine if they think you are creditworthy for that card. This is called a hard inquiry.
An occasional hard inquiry will not affect your credit score very much.
But if you apply for credit cards or other means of credit frequently (for a mortgage, car loan, etc.), these hard inquiries can lower your credit score.
Why can they lower your score? They can lower your score because you are in need of credit, so you are inherently riskier than someone who does not need it.
Checking your own credit report does not count as a hard inquiry, so you will not be penalized.
 2. Limit your applications
Because each hard inquiry can lower your credit, it is important that you do not apply for many different cards at once.
It is better to choose one card that appears to meet your needs and credit level, and then wait to find out if you are approved.
 If you are not approved, then apply for another card, but avoid applying to many new credit cards at once.
 "Your behavior is what

determines your credit score."
3. It is your decision
If you do the following, your new credit card will help boost your credit:
Pay your bill on time;
Do not exceed your credit limit (max out your card);
Keep your balance low to keep your credit to debt ratio high;
Keep the account open for a long time, as a positive credit history contributes to a good score.
This type of good behavior will allow a new credit score to have a positive impact on your credit card that will far outweigh a possible ding from a hard inquiry.
Once you are approved for the credit card that is right for you, use it wisely, keep the account for a long time and reap the rewards of having a higher credit score.
Photo source: go.hfcu.org.