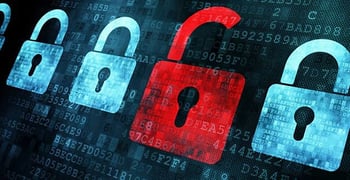 BadCredit.org publishes personal finance studies on the latest trends in the subprime marketplace. Our articles follow strict
editorial guidelines
.
On a study conducted by Javelin Strategy and research, it was shown one-quarter of the people whose credit card data was stolen ended up being victims of identity theft.
In 2012, 16 million people were told their credit card information had been compromised through some form of security breach.
This study comes on the heels of news that Target department stores had suffered a security breach in which as many as 40 million card accounts were stolen.
When thieves go after credit card data, they are also looking for personally identifiable information (PII), such as Social Security numbers, bank accounts and other forms of identification.
As a result, the victims often find themselves with not only fraudulent credit card charges but with their complete identities taken.
"The worst part of this crime is

the victims have done nothing."
Data security breaches at companies are a growing problem, and consumers are the ones paying the price. It is sometimes months before the breach is identified and the customers are notified.
By that time, the damage is usually done.
For this reason, it is recommended you check your credit report frequently and consider a fraud alert service.
Staying on top of your credit report and financial identity is crucial in avoiding serious financial damage.
Source: midsizeinsider.com. Photo source: www.bonwyke.co.uk