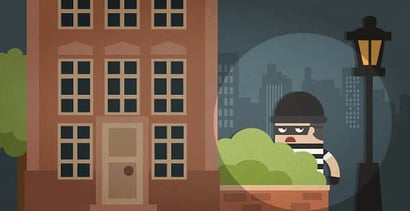 Every year, the U.S. Federal Bureau of Investigation releases data through the Uniform Crime Reporting (UCR) Program that shows the number of known violent and property crimes reported by law enforcement agencies across the U.S.
We analyzed data from the most recent report (2013) to determine the 20 cities where residents, statistically speaking, would be more at risk of becoming victims of a property crime.
If you have bad credit, property crime is just something you can't afford — paying off your existing (or worse, overdue) debts is hard enough. for example, auto loans don't suddenly become null and void if your car gets stolen.
If you live in one of these 20 cities, take some time to safeguard your home and belongings.
20. San Diego, California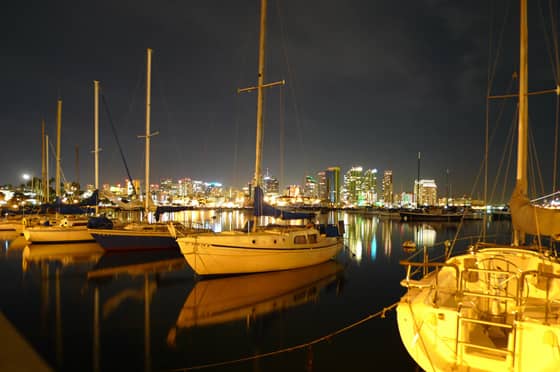 Robberies: 1,456
Property Crimes: 31,728
Larcenies: 19,230
Motor Vehicle Thefts: 6,143
Arsons: 178
San Diegans might be a bit confused to see themselves rank anywhere on this list after being named by Business Insider the 20th safest city in America. However, their analysis only included violent crimes such as murder, rape, and robbery.
But the raw data show only 19 other cities had more property crimes than San Diego, California. Speaking of lists, San Diego was also the number five wealthiest city in the U.S. according to Forbes — perhaps all that wealth creates plenty of attractive targets for criminals.
19. Oklahoma City, Oklahoma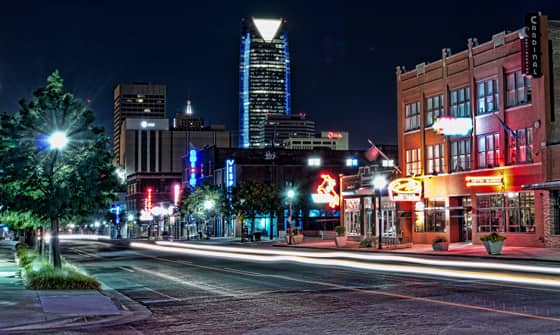 Robberies: 1,191
Property Crimes: 32,479
Larcenies: 20,387
Motor Vehicle Thefts: 4,076
Arsons: 130
With its prime location along several major interstates in the heart of the United States, Oklahoma City has had its fair share of crime with several Mexican drug cartels trying to establish control over the city. Naturally, a turf war like this in part explains the city's number of property crimes.
18. Jacksonville, Florida

Robberies: 1,424
Property Crimes: 33,007
Larcenies: 24,361
Motor Vehicle Thefts: 1,577
Arsons: 97
Jacksonville, Florida, is the most populous city in Florida and the largest city (by land area) in the United States, so naturally, there's bound to be plenty of crime going around with such high urban congestion.
17. Fort Worth, Texas

Robberies: 1,256
Property Crimes: 34,272
Larcenies: 23,557
Motor Vehicle Thefts: 2,399
Arsons: 155
Fort Worth's downtown area was once known as "Hell's Half Acre" back in the late 1800s due to its collection of attractions like saloons and gambling parlors. While the city is nowhere near its lawless Wild West days, the spirit of its rough and rowdy beginnings lives on in its crime rates.
16. Tucson, Arizona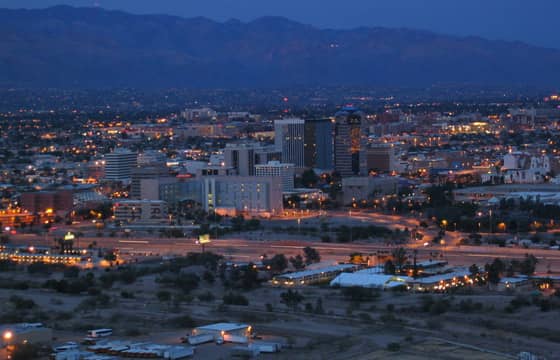 Robberies: 1,002
Property Crimes: 34,587
Larcenies: 27,440
Motor Vehicle Thefts: 2,190
Arsons: 151
Tucson, Arizona, not only has property crime rates higher than a majority of the U.S., but its violent crime rates are well above national averages as well. Perhaps the blazing Sonoran desert sun is making everyone a little too hot under the collar.
15. Seattle, Washington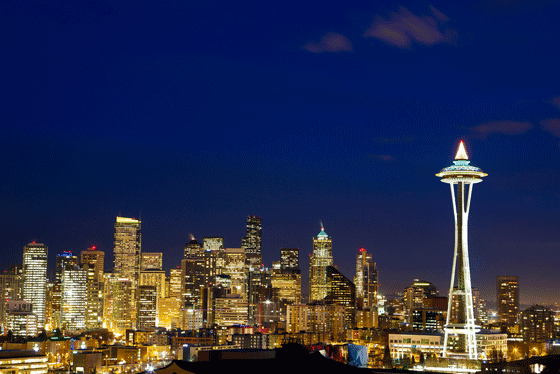 Robberies: 1,601
Property Crimes: 35,883
Larcenies: 24,189
Motor Vehicle Thefts: 4,310
Arsons: 90
As if ranking number 15 on our list wasn't bad enough, Seattle, Washington, was also named the 20th unhappiest city in America, according to Bloomberg Businessweek. Maybe everyone's really sad all their property is being stolen or damaged.
14. Memphis, Tennessee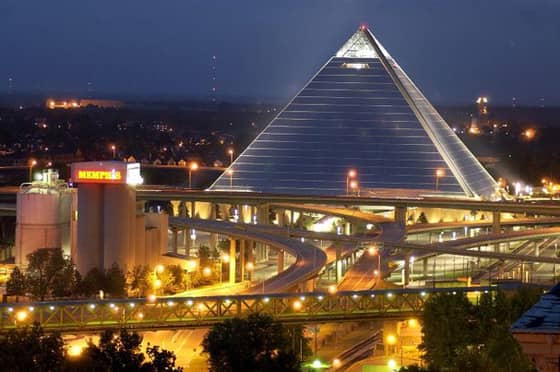 Robberies: 3,133
Property Crimes: 39,804
Larcenies: 25,295
Motor Vehicle Thefts: 2,684
Arsons: 366
Being ranked on lists like these is a double-edged sword. Many Americans don't readily associate Memphis with high crime like other cities on this list, and relying entirely on UCR may unfairly portray a city as a hub of criminal activity.
However, citizens should welcome MPD's commitment to providing true and accurate data — we can only guess which other cities didn't make the list due to agencies' lack of transparency and thorough knowledge of crime in their hometown.
13. Detroit, Michigan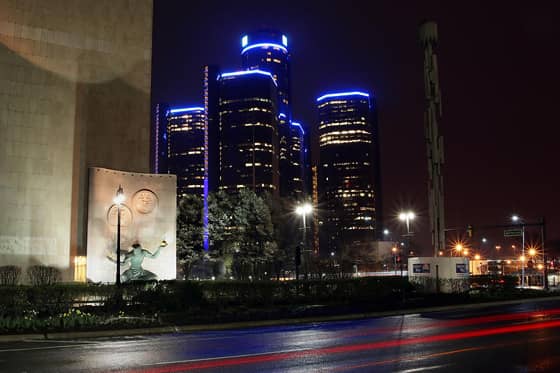 Robberies: 4,774
Property Crimes: 40,835
Larcenies: 17,188
Motor Vehicle Thefts: 11,893
Arsons: 611
Detroit, Michigan, has had a full plate when it comes to problems recently. When the major automakers in the area tanked during the Great Recession, the city dipped into bankruptcy and urban decay, causing many of its citizens to turn to desperate measures to make ends meet.
If we were to include violent crimes in our rankings, Detroit would easily be in the top five of our list — if not number one — for the most dangerous city in America.
12. Austin, Texas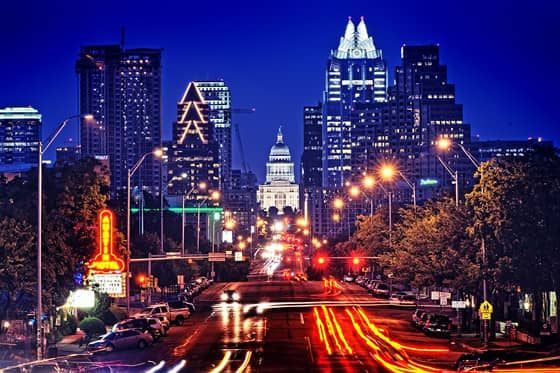 Robberies: 763
Property Crimes: 41,667
Larcenies: 32,948
Motor Vehicle Thefts: 2,169
Arsons: 105
Austin, Texas, might have high rates of property crimes well over national averages, but aside from that, it's generally a very agreeable place to live — job openings for nearly every career field, plenty of live music and entertainment and year-round weather that would make plenty of northerners jealous.
11. Indianapolis, Indiana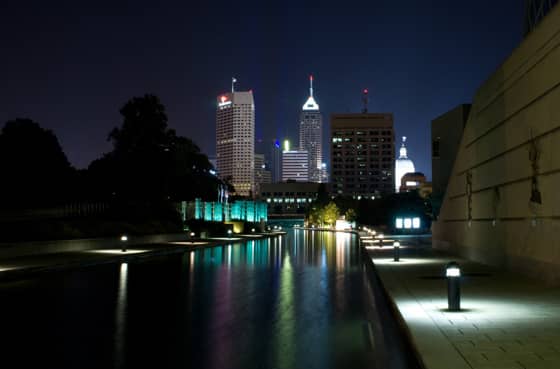 Robberies: 3,800
Property Crimes: 44,606
Larcenies: 26,156
Motor Vehicle Thefts: 5,005
Arsons: 317
If you've been following local Indianapolis, Indiana, news lately, you'll know property crime isn't exactly their most pressing issue at the moment — the city was recently ranked the number nine murder capital of the U.S. for 2014.
10. Las Vegas, Nevada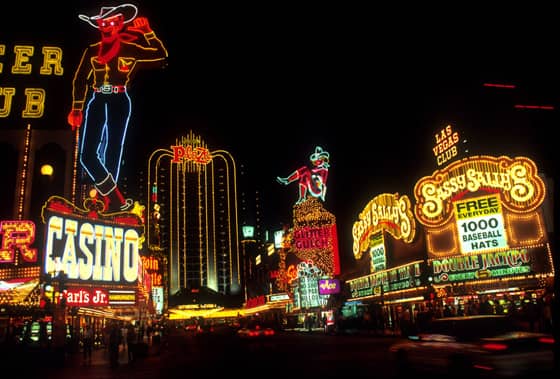 Robberies: 4,072
Property Crimes: 47,968
Larcenies: 26,548
Motor Vehicle Thefts: 6,635
Arsons: 257
People come to Sin City looking to get lucky — but more often than not, misfortune becomes their sole consolation prize. While police probably aren't counting stacked house odds as "larceny," plenty happens outside the casinos to whittle away at the wealth of residents and visitors alike.
9. San Francisco, California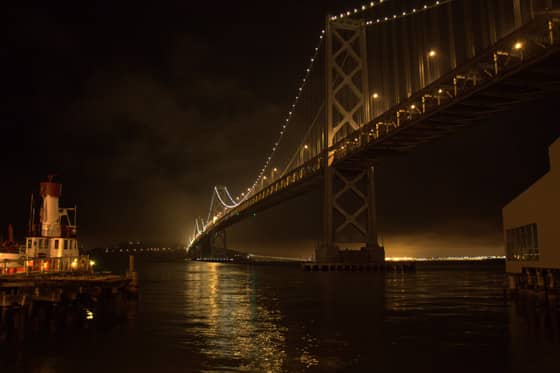 Robberies: 4,202
Property Crimes: 48,324
Larcenies: 36,527
Motor Vehicle Thefts: 5,866
Arsons: 227
As one of the most progressive and tech-savvy cities in the U.S., San Francisco, California, has a lot of things going right. Unfortunately, multiple gangs operate in the area, looking to capitalize on the wealth of the law-abiding citizens in San Fran.
8. Dallas, Texas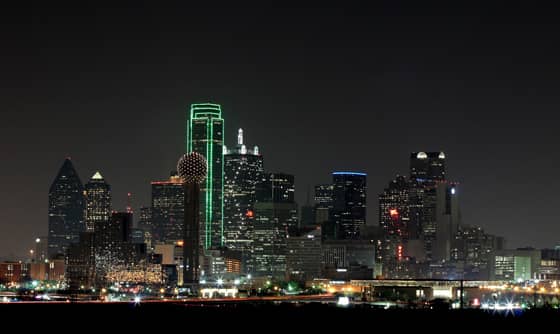 Robberies: 4,202
Property Crimes: 52,274
Larcenies: 30,374
Motor Vehicle Thefts: 7,384
Arsons: 455
It appears Dallas, Texas, like its neighbor Fort Worth, has a property crime problem. Even worse, Smart Growth America declared it among the most dangerous cities for pedestrians in 2014 as well.
7. Philadelphia, Pennsylvania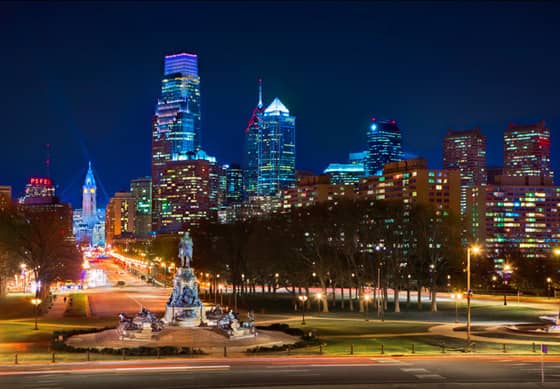 Robberies: 7,562
Property Crimes: 53,452
Larcenies: 37,253
Motor Vehicle Thefts: 5,791
Arsons: Not available
Neither the weather nor its citizens' dispositions are always sunny in Philadelphia. The city is home to several hundred homicides a year, a large concentration of organized crime rings and some of professional sports' rowdiest fans.
6. Phoenix, Arizona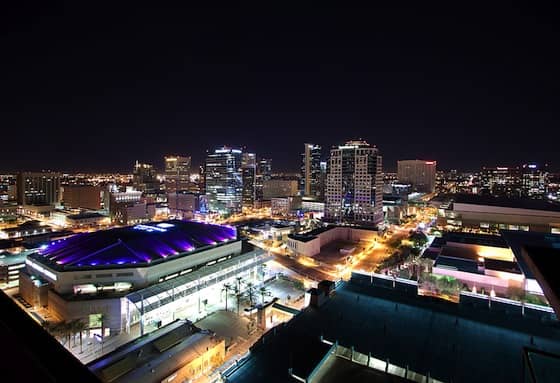 Robberies: 3,233
Property Crimes: 60,085
Larcenies: 36,983
Motor Vehicle Thefts: 6,355
Arsons: 269
Sure, it's bad enough that Phoenix, Arizona, has an incredibly high rate of violent and property crime — but to make matters worse, it was named the "Kidnapping Capital of the U.S." by ABC News due in large part to drug trafficking activity through the area.
5. San Antonio, Texas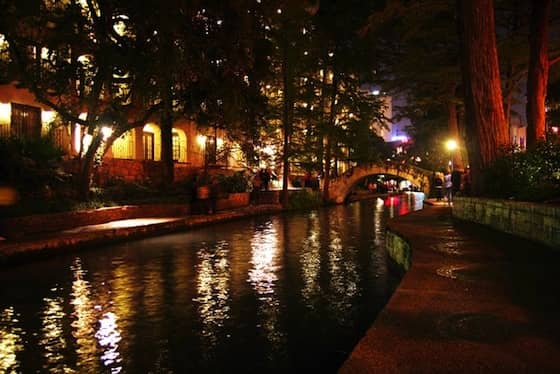 Robberies: 2,192
Property Crimes: 79,994
Larcenies: 58,567
Motor Vehicle Thefts: 6,577
Arsons: 315
San Antonio has had its fair share of property crime, dating back at least to 1836 when the Spanish stormed the Alamo Mission. While locals don't have to worry about invasions anytime soon, property crime continues to be an issue, as well as human trafficking.
4. Los Angeles, California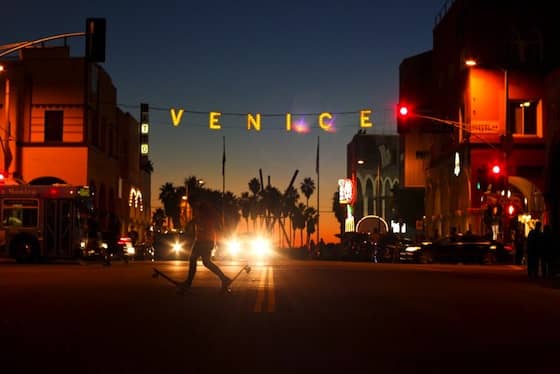 Robberies: 7,885
Property Crimes: 85,844
Larcenies: 55,734
Motor Vehicle Thefts: 14,382
Arsons: 1,430
Los Angeles, California, is already a pretty crazy place. Nestled in the shadow of the world capital of cinema, there's plenty of wealth floating around the streets of L.A. and its suburbs — and plenty of targets for criminals looking to make a quick buck.
3. Chicago, Illinois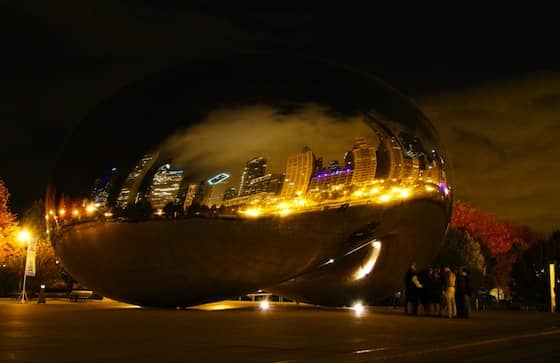 Robberies: 11,815
Property Crimes: 95,908
Larcenies: 65,497
Motor Vehicle Thefts: 12,636
Arsons: 403
Don't let the headlines about a sudden drop in crime in Chicago fool you — apparently local authorities in power have been using "magic ink" to publish misleading data on local crime rates. Crime — both violent and property-related — is still very prevalent in the Windy City.
2. Houston, Texas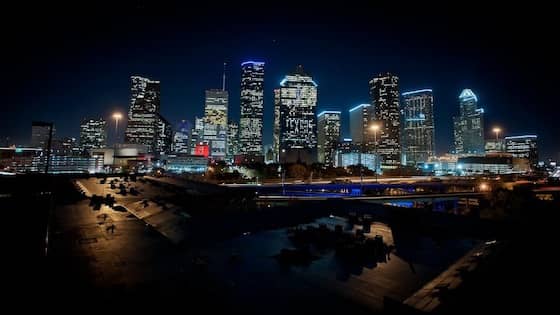 Robberies: 9,891
Property Crimes: 110,919
Larcenies: 73,591
Motor Vehicle Thefts: 13,595
Arsons: 708
Houston, Texas, like many other major cities near the Mexican border, is a hotspot for drug and human trafficking. Naturally, with so much severe crime in the area, it's not surprising to see high rates of property crime as well.
Surprised to see Texas so well-represented on this list? Perhaps the issue is statewide — researchers at WalletHub named the Lone Star State as the fifth most unsafe in the U.S.
1. New York City, New York

Robberies: 19,170
Property Crimes: 141,971
Larcenies: 117,931
Motor Vehicle Thefts: 7,434
Arsons: Not available
New York City, New York, is a great many things to an even greater number of people, but anyone strolling the streets of the city that never sleeps knows just how dangerous it can be.
While crime has fallen from its crack epidemic heyday in the '80s and '90s, it is still home to some of the most prolific criminal activity in the world.
See how your city compares here.
Thinking you need a home security system now? Consider taking out a small personal loan to cover the expense.
Cities were ranked according to total known reported cases of robbery, arson and property crimes, which include both larcenies and motor vehicle thefts. 
We do not intend this study to be a critique of any specific law enforcement agencies or practices.
Photo credits: Flickr/katsrcool, Scott Gravitt, fortworthclaims.com, p2e.mobi, luxurybrandlists.com, fineartamerica.com/Gordon Dean II, strengthsinternational.com, Flickr/_J_D_R_, Federal Highway Administration, globeimages.net, uwishunu.com/G. Widman for GPTMC, Flickr/Alan Stark, adventurist.net, Panoramio/PROTI VĚTRU, vivalavoyage.blogspot.com, vizfact.com, Lee W. Nelson
Advertiser Disclosure
BadCredit.org is a free online resource that offers valuable content and comparison services to users. To keep this resource 100% free for users, we receive advertising compensation from the financial products listed on this page. Along with key review factors, this compensation may impact how and where products appear on the page (including, for example, the order in which they appear). BadCredit.org does not include listings for all financial products.
Our Editorial Review Policy
Our site is committed to publishing independent, accurate content guided by strict editorial guidelines. Before articles and reviews are published on our site, they undergo a thorough review process performed by a team of independent editors and subject-matter experts to ensure the content's accuracy, timeliness, and impartiality. Our editorial team is separate and independent of our site's advertisers, and the opinions they express on our site are their own. To read more about our team members and their editorial backgrounds, please visit our site's About page.