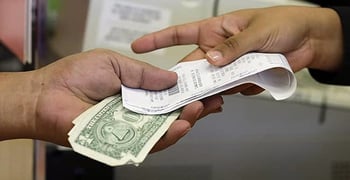 BadCredit.org publishes personal finance studies on the latest trends in the subprime marketplace. Our articles follow strict
editorial guidelines
.
A report from the U.S. Federal Reserve shows consumer borrowing has hit a record high in the latest reporting period.
Despite the fact Americans cut back slightly on their use of credit cards in June and July, the amount of debt they took on still grew.
Most of that growth was due to credit purchases of big-ticket items like cars and large home appliances. In addition, student loans contributed a large percentage of consumer borrowing.
The actual numbers show consumer borrowing increased from $10.4 billion in July to a record $2.85 trillion. This was after an even larger gain in June of $11.9 billion.
All of this is further indication that American consumers are finally shaking off the fear of further economic pain in the near future.
"Consumer borrowing increased from

$10.4 billion to a record $2.85 trillion."
While consumer spending hit a record amount, credit card debt actually decreased. The Federal Reserve's numbers that include what Americans owe on credit cards decreased by $1.8 billion in July and $3.7 billion in June.
Another way to interpret the debt numbers that include credit card spending is to realize consumers are still cautious about acquiring debt at high interest rate levels.
Consumers can get a car loan or a store loan at rates between 3 and 6 percent, which is very good for consumers. Credit card interest rates are at an average of 14.6 percent, which is not the best for consumers.
When asked, most Americans are still wary of economic conditions, and many are still concerned with the relatively high unemployment rate.
As always, actions speak louder than words, and our actions seem to suggest attitudes may be shifting.
Source: nationalmortgageprofessional.com. Photo: www.cleveland.com.