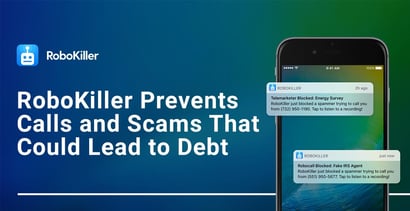 In a Nutshell: Robocalls and texts affect almost everyone who owns a mobile device. In addition to being annoying, those unwanted communications often attempt to defraud consumers. RoboKiller is an app that stops those robocalls and blocks texts from scammers. Unlike similar apps, RoboKiller uses audio fingerprinting technology that tracks individual fraudsters — not just the numbers they use. Essentially, the app stops robocalls before they start, rather than after someone reports them.
Many people consider robocalls a nuisance. But robocalls are often more insidious than that. More than 59 million Americans lost money to phone scams in the 12-month period ending August 2021. The estimated total loss of $30 billion in that period breaks down to an average of $502 per phone scam victim.
Giulia Porter, Vice President of Marketing for Teltech, said that victims of many scams end up paying $800 to $1,000 to fraudsters. Teltech's RoboKiller app helps block fraudulent calls before they can defraud phone users.
For some, $500 paid out to a fraudster can be crippling. Many Americans can't afford an unexpected expense of $400.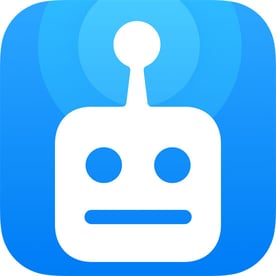 Scammers can also be persistent. According to Porter, it's estimated that every American with a smartphone received a fake car warranty fraud call at least twice this year. Some people are inundated with calls, from a few a day to more than 10.
"Despite the range of experiences, it is almost unifying that every single person who owns a smartphone or landline has this experience. Spam calls have gotten bad," Porter said.
Scammers can dupe even the most sophisticated phone users, which is why the RoboKiller app offers an innovative way for individuals to avoid falling prey to scam calls.
RoboKiller is proactive, rather than reactive, to protect against unwanted calls. The app uses audio fingerprinting and metadata instead of user reports to block fraudsters.
"We are looking more in-depth at the audio trends behind the scam call, including the call metadata. We can decide if a phone call coming to your phone is spam in less than a second," Porter told us.
Developing a Proactive Approach to Robocalls
Most robocall-blocking solutions ask smartphone users to report spam calls to apps or carriers. That means users have to receive fraudulent calls to report them. RoboKiller, on the other hand, doesn't need those reports to block calls, meaning that no one needs to receive a spam call first.
Another drawback to the reporting method is that many fraudsters use technology to spoof their caller ID. For instance, they could make it appear as if their phone number is local, encouraging consumers to answer.
"Caller ID spoofing — which is untraceable, cheap, and easy to use — helps scammers make thousands of calls without getting caught," Porter told us.


RoboKiller launched in March 2017 in its current form, though the technology existed before that and was recognized and awarded by the Federal Trade Commission. Audio fingerprinting works by identifying the scammer behind the phone call, which, in turn, stops both the phone call and the person behind it.
"We can better know how scammers operate, provide solutions that work, and offer awareness around that. People should understand these calls are annoying, but they are also very dangerous and can happen to anyone," Porter said.
Users have access to personalization features, including how RoboKiller blocks their calls. RoboKiller is the only app to provide adjustable call blocking levels. Users can toggle how high or low their spam filters are at any given time, allowing them flexibility based on how many unknown phone calls they are receiving.
With RoboKiller's Advanced Call Blocking Level, some phone calls are from their contact list, while others come from unknown numbers. If a user gets calls from many unknown phone numbers, they can use call screening, and the app's bot will answer the phone and ask the caller why they're calling. Then, users can decide whether they want to answer.
How to Spot a Robocall Scam
Some scammers use the quality over quantity route to create more believable scams. Recent instances include home loan and natural disaster scams, especially in areas of high risk. RoboKiller has also seen a higher number of COVID-19 pandemic schemes.
Scammers also target specific demographics more frequently than others. For instance, they may target area codes with high populations of retirees. And not all fraudsters have moved away from stealing personal information. If Social Security or credit card numbers fall into the wrong hands, there is little anyone can do to prevent harm to the victim's credit score.
Older people are more likely to be duped into giving that information away, and identity monitoring services can help minimize the damages.
Here are some telltale signs a phone call you've received is likely spam:
It's a "legitimate" organization contacting you, especially if you have not engaged with them recently. It's important to remember that the IRS, Amazon, or your bank likely won't call you out of the blue. If you receive a notification about your account being compromised, hang up, and immediately contact the organization's support to confirm the issue.
There is some pressure to provide payment or face a consequence, especially if that payment needs to be provided immediately, or in the form of gift cards. Never provide personal or financial information over the phone, or purchase any gift cards for an unknown caller.
"Spam texts offer new ways to steal from people over the phone," Porter said. "That's because spam texts are easy to place a link in the message to collect payment or personal information on a fake website, rather than trying to steal from someone over the phone."
RoboKiller responded to those scams by using its machine-learning algorithm to waste scammers' time.
"Answer Bot helps by keeping people on the phone. When scammers are placing calls every single minute, the Answer Bot keeps them on the phone — 300 million hours of scammer time so far. Those are calls they could have been placing," Porter told us.
Staying Ahead of New and Emerging Scams
Fraudsters aren't sticking to robocalls anymore. An emerging trend is spam texting, which adopts similar methods to dupe consumers. RoboKiller is one of the only solutions on the market that blocks those texts. RoboKiller predicts that American smartphone users will receive more than 80 billion spam texts in 2021, a 55% increase from 2020.
"We want to get ahead of spam text problems before they get to the level of robocalls. We are building more machine learning algorithms for robot texts, as well," said Porter.
That's because robocall and text spammers are becoming increasingly sophisticated. One of the ways they can force victims into debt is by making schemes untraceable. Recently, fraudsters have been demanding payment through gift cards.
"It's easier for someone to give you a gift card over the phone. They have evolved from trying to steal your Social Security or personal information," Porter added.
RoboKiller Offers Ways to Avoid Unwanted Calls and Texts
There is a method to the madness of scammers. The technology many of them use allows them to place thousands of calls a minute. Then, if someone answers that call, scammers flag them as a real number they can try again and again.
"That's why we recommend not answering random numbers if you can," Porter said.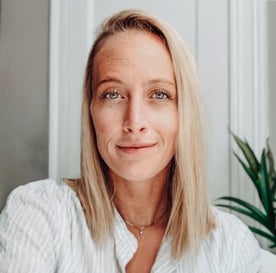 RoboKiller suggests other ways to prevent unwanted calls and texts, including paying bills by mail rather than over the phone. That is especially important when dealing with aggressive debt collectors.
"If someone is harassing you, you can employ RoboKiller and tell the app to block calls like that. There are legal routes you can take if it gets bad. It's the same thing for political calls and texts. We don't block them outright, but if there are numbers that are bothering you, you can tell us to block them," Porter said.
Other protections include reporting scam calls to phone carriers or the FTC. The most reliable option, though, is downloading an app like RoboKiller.
"A call blocker app is the most useful way to make sure scam calls aren't reaching you," Porter said.
Advertiser Disclosure
BadCredit.org is a free online resource that offers valuable content and comparison services to users. To keep this resource 100% free for users, we receive advertising compensation from the financial products listed on this page. Along with key review factors, this compensation may impact how and where products appear on the page (including, for example, the order in which they appear). BadCredit.org does not include listings for all financial products.
Our Editorial Review Policy
Our site is committed to publishing independent, accurate content guided by strict editorial guidelines. Before articles and reviews are published on our site, they undergo a thorough review process performed by a team of independent editors and subject-matter experts to ensure the content's accuracy, timeliness, and impartiality. Our editorial team is separate and independent of our site's advertisers, and the opinions they express on our site are their own. To read more about our team members and their editorial backgrounds, please visit our site's About page.