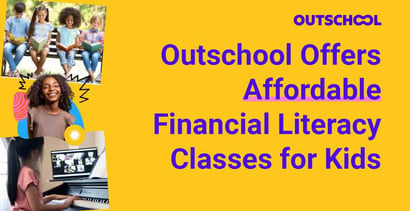 Experts share their tips and advice on BadCredit.org, with the goal of helping subprime consumers. Our articles follow strict
editorial guidelines
.
In a Nutshell: Outschool offers flexible, small-group courses for kids on a wide variety of topics from art and music to math and coding. The online school launched in 2015 and caters to students who want to develop their interests alongside peers and instructors who share their passions. Teachers also appreciate working with students who are invested in the subjects. One of Outschool's areas of specialization is personal finance, with many courses to help young people develop skills in budgeting, investing, and money management. 
Once a week, students ages 10 to 13 from around the country gather online to learn about personal finance topics that even some adults may not be familiar with. In week one, the instructor covers the various types of taxes, including why we pay them. Weeks two and three focus on credit scores and budgeting, including the 50/30/20 method. Week four dives into the risks and rewards of investing in the stock market. 
Students ages 15 to 18 go even more in-depth with a Money Management Topics to Prepare Teens for Adulthood course where they'll learn basic economics, income earning and reporting, and investment ideas, among many other topics. 
Both of these classes (and many more) are available through Outschool, an online platform where school-aged children can take classes that align with their passions, interests, and needs. Some adults may not believe that middle and high school students would want to take personal finance courses for their own edification. But, according to Outschool personal finance teacher Justin Da Costa, they would be wrong. 
"Students typically want to learn how to make increasing amounts of money. They grow up learning quite early that finances may define their status in life and determine what they can and can't do," he said. 


Outschool teachers are also passionate about teaching students who are interested in learning their subjects outside of any school requirements. 
"Imparting knowledge and wisdom to younger generations is like leaving breadcrumbs that can be followed as they progress through life and explore themselves. It's a winning situation for all parties involved," Da Costa said. 
Catering to Students Who Want to Expand Interests
Outschool offers classes for young people interested in personal finance and a wide variety of other topics. Popular classes change often depending on current events, needs of students, time of year, and other factors, but some enduring favorites include Middle School Math, Dog Man Reading Comprehension Club!, The Weirdest Things Animals Do- And Why!, and Animal Crossing: Weekly Club.
Amir Nathoo, Co-Founder and Head of Outschool, helped launch the platform in 2015 with the goal of offering small group classes primarily for homeschool students, a group of learners and their parents who adopted virtual learning early.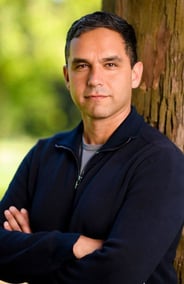 But the COVID-19 pandemic made many other students and parents recognize the value of remote learning. The breadth of offerings at Outschool isn't possible in traditional school settings, so learners often take them outside of their regular classes in school. Parents still use Outschool classes to build their homeschool curricula. 
"In 2020 during the Covid-19 pandemic when 'remote learning' became part of everyday vernacular, we truly caught on within the wider population. We began to expand internationally by 2021, and we have continued to grow ever since," Nathoo said. 
Today, the school offers 140,000 small-group classes in topics from cooking and fashion, to building computers and coding, and everything in between. The platform has now served more than 1 million learners, as well as over 60,000 active users per month. To date, learners have taken more than 14 million hours of classes on Outschool.
"Children who are allowed interest-based learning opportunities develop a love of learning that can't be extinguished. With Outschool, learners are free to pursue their interests and connect with others around shared passions," Nathoo told us. 
Financial Literacy Classes For Kids of All Ages 
Da Costa said he started teaching at Outschool because he wanted to connect with dedicated students and parents.
"Learners have so many options when it comes to the range of subjects and teachers available. There are some dedicated parents out there committed to their learner's education and passions," he said. 
One of the facets he appreciates about Outschool is that he can teach students at their own pace. What's more, they can take classes that help them meet their personal goals. 
One of his favorite lessons revolves around teaching children self-custody of digital assets as part of his class Metaverse Investors: NFT Collectors, Crypto Finance, Blockchain & Web3 Wealth. The class is for students ages 12 to 17 who are already familiar with the crypto market, Bitcoin, and Ethereum. Three to five learners meet once per week for 40 minutes. Students pay $17 per week to participate. 


Da Costa even teaches a class called NFT Futurist – Cyber Security, Crypto Finance, Blockchain, Web3 & Metaverse for younger students ages 9 to 12. 
"We all learn at different paces, and we all have unique learning goals. This is why it's important to have a platform that encourages expansion and depth regarding the options of subjects like Outschool provides. The platform welcomes choice," he said. 
Outschool's independent teachers and experts offer a breadth of personal finance classes. For example, Patch Kulp teaches an ongoing Personal Finance for Teens class. Other popular financial literacy classes on Outschool include investing and entrepreneurship.
"We have found that ongoing personal finance classes that tackle a new subject each week do very well to keep learners engaged in various topics," Nathoo told us. 
Courses Appeal to Children, Parents, and School Districts
Outschool teachers work hard to keep classes affordable. Some weekly enrollments cost as little as $5 each week. 
Parents and students value the breadth of offerings the online learning platform offers. They also appreciate the flexibility inherent in the class offerings. Outschool makes recordings of all live classes, and some teachers make class recordings available to families enrolled in class. While videos are shared at each teacher's discretion, parents can request the recording of class via Outschool's messaging system at any time. 
"To date, parents have left more than 1 million 5-star reviews since our inception. We also know from conversations with parents that Outschool is less expensive than traditional tutoring and the small group classes help make extracurriculars and academic supplemental classes more accessible financially," Nathoo said. 
Watch on
He and his team are now in the process of expanding their tutoring offerings to help combat the issue of learning loss during the pandemic. 
While classes are affordable, Outschool ensures all students can explore their interests. That's why the team started Outschool.org in 2020 to help students take Outschool classes even if their finances don't allow it. Outschool.org is now a separate entity that provides grants and support to community organizations for children in traditionally disadvantaged areas. 
Children who identify and explore their interests have an advantage as learners — and in personal finance. In fact, Da Costa always aims to impart the idea that students should be self-directed to stay ahead of the pack.
"Do your own research where possible. Following behind others and their investments may mean that you're arriving late. When crossing the road, it's important to have your own style and timing," he said.