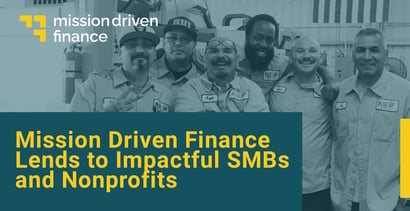 Experts share their tips and advice on BadCredit.org, with the goal of helping subprime consumers. Our articles follow strict
editorial guidelines
.
In a Nutshell: Small businesses and nonprofits that positively impact their communities may lack access to the capital they need to maximize potential. Mission Driven Finance looks beyond traditional markers of creditworthiness to fund businesses based on their social impact and tenacity of management. Small and medium-sized businesses (SMBs) and nonprofits across the US that seek to extend economic opportunities, heal the environment, and advance change often turn to Mission Driven Finance for support.
Small businesses and nonprofits often make communities stronger and healthier. They often provide jobs and greater opportunities for people to participate in the economy. And, they may offer inclusive access to healthcare, housing, and education services that underserved families need to improve their standing and realize their full potential.
Many neighborhoods and communities rely on committed local businesses and organizations to thrive. Business owners may recognize overlooked talent in their communities and, with employment and services, help people out of marginalized status.


Access to capital is often the driving force behind that work. SMBs and nonprofits can't expand or extend their influence when funding is lacking. Mission Driven Finance crafts funds and capital vehicles to connect investors with impact-focused SMBs and nonprofits unable to access capital from traditional lenders.
"Our goal is to get capital flowing to where it normally doesn't, but should," said Oralia Alvarez, Mission Driven Finance Director of Business Development. "We empower small business owners and nonprofits doing good work in their communities with the funds they need to grow."
Mission Driven Finance, founded in 2016, is a certified B Corp that adheres to the highest social, environmental, and governmental best practices. It carries that commitment into support for SMBs and nonprofits — and investors — with ambitious missions.
It also aims to accelerate positive change and social equity by encouraging shared ownership, inclusive entrepreneurship, environmental justice, and protections for children, immigrants, and refugees.
Affordable Financing Based on Positive Social Change
Financing relationships from Mission Driven Finance have grown past the bootstrap stage. An organization's capital needs are sometimes more significant than what credit cards, friends, family, micro-lenders, or even federally guaranteed lenders can provide. Applying for financing starts with a free online questionnaire and requires no personal credit check.
"You don't have to dig up your tax returns from the last five years — we're not looking for that yet," Alvarez said. "In the beginning, we're just trying to get to know you and your goals better, and from there, we'll schedule a quick call to walk through your capital needs."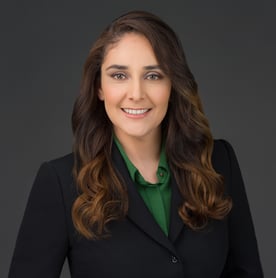 Organizations with a one-time need are in the sweet spot. Perhaps a $500,000 equipment investment is critical to fulfilling a large purchase order. The most important thing is understanding what this capital will help a borrower accomplish for their business and for their community. That's hard to gauge from a form, so the Mission Driven Finance team embraces open discussion.
The process is very much a partnership. Mission Driven Finance offers flexible repayment options to fit every organization's needs, including financing in accordance with Islamic principles for companies that can't use traditional lenders due to their faith. Repayment terms vary by product, but usually range from six months up to five years.
Businesses also don't feel any pressure to accept the loan offer. Capital from Mission Driven Finance is affordable, but if applicants can find a cheaper option elsewhere, the team encourages them to take it. But when an impressive community-based SMB or nonprofit can't qualify for traditional lending, Mission Driven Finance works hard to build a customized structure that works for all.
"We look at your impact thesis and your business plan equally," Alvarez said. "Ultimately, we're an impact lender — our investors are interested in creating a positive impact in the community."
Connecting Capital and Community Interests
Investors choose Mission Driven Finance because its focus on impact enables the organization to marshall capital creatively with maximum effectiveness.
Mission Driven Finance raises capital for its funds from accredited investors in its home base of San Diego, CA, and around the US. It also works with corporate and nonprofit partners on structuring impact-focused funds in many communities around the country.
"The proof is in the pudding," Alvarez said. "We've built a track record of helping local businesses obtain the right capital in the right size at the right time."
Mission Driven Finance's flagship fund, Advance, offers loans between $100,000 to $500,000 to Southern California SMBs and nonprofits seeking to advance inclusive economic opportunities.
Local inclusive entrepreneurs and community development partners include the San Diego Habitat for Humanity and The San Diego Foundation. The foundation provided a zero-interest loan pool for San Diego County nonprofits that have been affected by the COVID-19 pandemic.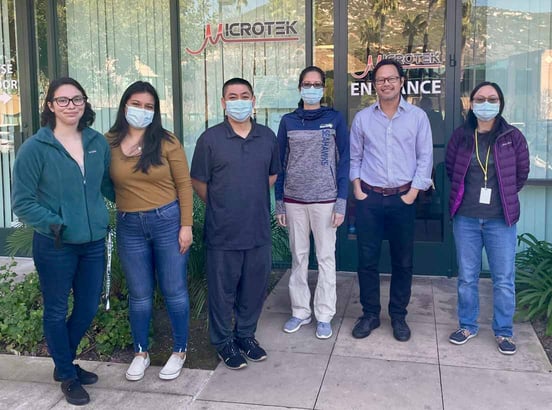 Partners outside Southern California include WEPOWER St. Louis, which launched a revenue-based investment fund to support Black and Latinx entrepreneurs.
Through the Employee Ownership Catalyst Fund, Mission Driven Finance partners with shared ownership advocate Project Equity to finance SMBs transitioning to employee ownership. The Regenerative Harvest Portfolio supports agricultural processors, producers, and packagers committed to the long-term health of workers, communities, and the environment.
Mission Driven Finance's People on the Move invests in SMBs and nonprofits that serve immigrants, refugees, and survivors of trafficking.
"For each fund, we work with our partners to align investors' and borrowers' goals. We always try to secure favorable interest rates for borrowers," Alvarez said. "It depends on the investor's priorities and how we can work together."
Mission Driven Finance Promotes Equity and Inclusion
Another funding priority is early child care and education. The Mission Driven Finance Care Access Real Estate Investment Trust supports that mission by purchasing properties and making them more accessible to child care providers.
"Essentially, we intend to be childcare-friendly landlords," Alvarez said. "Opening up more quality affordable childcare seats helps parents and caregivers return to work."
These initiatives produce more local support for small businesses and nonprofits. Mission Driven Finance helps provide quality local jobs, support employee development, and create sustainable infrastructure.
Its Advance fund has supported dozens of companies. Its success stories include a plastic-free packaging solutions provider and a non-emergency medical transportation platform for managed care providers.
The Employee Ownership Catalyst Fund has supported the transition of an artisanal butcher shop to a worker-owned model. The Regenerative Harvest Portfolio has supplied working capital to a regenerative flour mill.
And its People on the Move loan pool helped a San Diego African grocery store that sells Halal food, home goods, and personal care products. A home health provider in Minnesota has also received support.
Owners and managers know they can consult with Mission Driven Finance about anything related to the success of their ventures. The team connects clients to additional resources when appropriate to help all stakeholders maximize their impact in their communities.
The team has also welcomed several organizations back for second and third funding rounds, even though they may qualify for cheaper capital elsewhere. Such is the value of partnership at Mission Driven Finance.
"It's heartwarming to see return borrowers wanting to continue with us through their next growth stage," Alvarez said. "Working alongside them to make it happen is amazing."