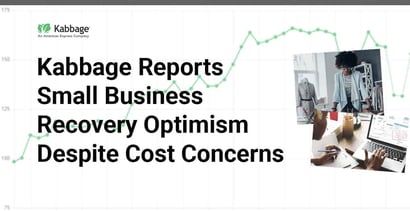 Experts share their tips and advice on BadCredit.org, with the goal of helping subprime consumers. Our articles follow strict
editorial guidelines
.
In a Nutshell: One of the constants of the predigital financial marketplace was the lack of support for the capital needs of small businesses. Kabbage from American Express has provided all-digital financing solutions for over a decade to help SMBs invest in their growth. In the seventh installment of Kabbage's influential Small Business Recovery Report, SMBs report concerns about inflation clouding the short-term horizon. Combined with analytics for data visibility, Kabbage's all-in-one checking, payment, and credit solutions help businesses respond to inflation by increasing efficiency.
Traditional brick-and-mortar financial institutions in the preinternet era operated in a much simpler world compared with today's complexities. The competitive landscape would change more slowly than it does in today's supercharged digital environment.
In those days, financial providers — especially those at the top of the market — could gravitate to the parts of the business that promised the best returns. Consequently, many small businesses failed to receive the attention they deserved from a product or customer service perspective. And that meant they couldn't truly live up to their potential.
Kabbage from American Express helped change those dynamics more than a dozen years ago as an all-digital provider specializing in small-business financing. As part of American Express since October 2020, Kabbage now combines a full suite of business solutions that include checking, credit cards, and payments to give small businesses a seamless all-in-one financial solution suite.


"Kabbage saw the challenges small business owners faced," said Brett Sussman, CMO, Head of Sales and Marketing at Kabbage from American Express. "We started with a vision of democratizing finance so small business owners could more easily get approved for the credit they need to thrive."
Kabbage serves everyone from sole proprietorships to firms with $1 million or more in revenue and a dozen or more employees. Kabbage Funding from American Express fits them all, with lines starting as low as $2,000 and extending to $250,000.
Bundling business checking earns points and interest, and Kabbage payment products use flat transaction fees for simplicity and transparency.
"Small business owners are telling us the back office has become too complex," Sussman said. "We can provide multiple solutions in a single platform."
Instant Funding Through an Automated Platform
The key is automation — the signup process for Kabbage Funding generally takes 10 minutes or less. Owners must be 18 or older, have started their business at least a year prior, have a FICO score of at least 640, and have an average monthly revenue of at least $3,000.
Access and term-length options are flexible, and customers pay a fee only on the amount they use during the months they have an outstanding balance.
A great use case is bulk inventory purchasing. Sussman said discounts on larger inventory purchases could be more than enough to pay for a loan. And with more inventory creating wider variety in a store, financing invites foot traffic, which in turn invites more transactions and purchasing.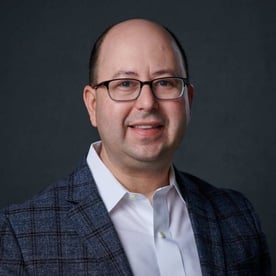 "There's a mindset for some entrepreneurs that views good debt as growth debt," Sussman said. "When that cohort tests our product and sees how easy it is and how transparent the fees are, they see its benefits."
Kabbage provides easy step-by-step instructions to link primary bank account information, pinpoint business valuation, and offer the appropriate line for every business. Industry-standard bank-level encryption and read-only access to proprietary business data on the platform ensure privacy.
The underwriting strategy aims for inclusiveness. Kabbage analyzes bank statements to understand cash flow and credit score history to understand risk. And because of Kabbage's relationship with American Express, it gains the extra underwriting benefit of deep data from AmEx card relationships.
Sussman said SMBs must reinvent themselves digitally as consumer spending patterns change in the wake of the pandemic.
"The small businesses that did the best during the pandemic invested in themselves," he said. "We view our ability to provide capital during this time as crucial for small business owners."
Small Business Recovery Report Assists Future Planning
In this process of reinvention, SMBs leverage Kabbage's suite of financing, checking, and payment products to go in a lot of different directions.
Some may use Kabbage as a tool for market expansion and perhaps begin selling on a regional or national level. Others may go hyperlocal and attempt to reach more customers in the community.
The possibilities are endless. But as the seventh installment of Kabbage's Small Business Recovery Report shows, SMBs that streamline the back office through Kabbage gain greater practicality in the current economic environment. And it helps SMBs position themselves more favorably for the future.
Each issue of the Small Business Recovery Report marks a milestone in Kabbage's outreach to the SMB community. The seventh installment polled more than 550 small business leaders.
Although the businesses surveyed reported nearly doubling year-over-year revenue between July 2021 and July 2022, profits slightly declined due to post-pandemic inflation and cost issues.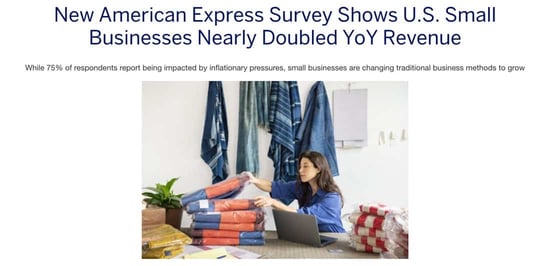 "The headline there is that small business owners feel like they took two steps forward and now one step back," Sussmann said.
Businesses said they plan to offset increased costs by raising prices, negotiating better deals with suppliers, cutting lower-margin products and services, and strengthening customer loyalty, according to the report. But they also need to continue investing in digital transformation.
Sussman said Kabbage is a critical component in SMB digital transformation strategies. As businesses work to generate new service methodologies and customer and employee retention strategies, they need back-end efficiencies to close the financial loop.
"The year-over-year revenue increase shows me the tactics and pivots that small business owners are using to adjust to inflation are working," he said. "But the decline in profitability shows that the next phase is to address the cost side of the equation."
Kabbage: Insights for SMB Cash Flow Visibility
When small businesses choose to combat cost pressures by adopting Kabbage financial products as a service suite, they don't do so in a vacuum. With Kabbage Insights from American Express, they also benefit from a broad set of cash flow management products and services.
With Kabbage Insights, SMBs can assess their finances through easy-to-read charts and graphs, analyze data based on linked bank accounts to anticipate trends, and track cash flow with a balance forecasting feature.
AI-driven 24/7 cash flow insights by Kabbage enable small business owners to manage their businesses better and be prepared for peaks and valleys instead of being caught off guard.
But SMBs deploy capital and tools from Kabbage to do more than cope with change, Sussman said. Given the many possible strategic choices in digital transformation, working with an experienced provider such as Kabbage can help owners confidently nail down the right course — backed by "good debt" from Kabbage Funding.
"US small businesses are adjusting to not only survive but flourish during challenging economic times," he said in a press release announcing the Small Business Recovery Report. "Inflationary pressure and challenges with hiring and retaining talent, among other factors, are driving small businesses to fine-tune their business practices."
A recent customer who operated a small engineering firm used a Kabbage line of credit to acquire a smaller competitor, gaining hundreds of new clients. Without Kabbage on her side, that would have been an opportunity lost. But the option was available thanks to the greater choices Kabbage provides. Those are the kinds of outcomes Kabbage is designed to create.
"I view Kabbage from American Express much more broadly than as a set of products — it really is this digital banking cash flow visibility tool," Sussman said. "An all-in-one solution from Kabbage unlocks deeper benefits for you over time."