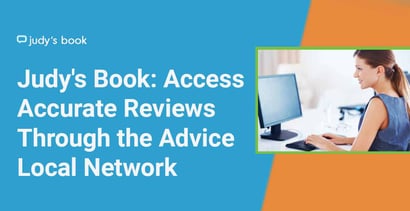 Experts share their tips and advice on BadCredit.org, with the goal of helping subprime consumers. Our articles follow strict
editorial guidelines
.
In a Nutshell: The internet is an essential source for consumers for information and reviews about local businesses. The problem is business data served by search engines is often inaccurate, which can lead to frustration. Judy's Book is a popular source of up-to-date information and reviews for trusted local businesses. It's part of the Advice Local listing management network, which continually monitors, protects, and prioritizes actionable data across the web.
The more technology advances, the more critical it is for local businesses to control what may be their most important asset: online data that informs and attracts customers.
That information about businesses, including products, locations, and phone numbers, inevitably changes, and may become inaccurate over time. Fraudsters are also known to intentionally corrupt or sabotage online company listings and reviews to harm businesses.
Inaccurate data can hurt businesses and frustrate consumers. When a search engine, such as Google or Bing, returns incorrect information, consumers may mistrust the business, not the directory. That's not fair, but it's reality. Consumers need to know when they go on the web that the information they access about a business has integrity.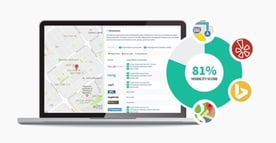 For more than 15 years, Judy's Book has been a trusted source of information and customer reviews about local businesses. The platform is home to more than 11 million nationwide business listings and 4.5 million reviews. Judy's Book aims to connect consumers with local business recommendations, deals, and coupons they can count on.
But that's not the end of the story. The information on Judy's Book is accurate because the site is part of the nationwide Advice Local network. Behind the scenes, Advice Local technology and a dedicated team ensure accuracy on Judy's Book and more than 40 other national, local, and specialized directories search engines use to return results.
"We have over a quarter of a million small businesses on the platform and distribute millions of data points a day," said Bernadette Coleman, Advice Local President and CEO. "Every night, our system goes out and looks at the data to make sure it's accurate — and then we update it monthly just in case we miss something."
Advice Local: Ensuring Accurate Small Business Data
One of the many fascinating things about the web is that the name we use for it really is accurate. Consumers, businesses, service directories, and search engines link so intricately on the web that keeping track of the number of connections is a practical impossibility.
As a premier listing syndication engine, Advice Local looks at all those intersections and clears a path to accuracy. In addition to creating and updating business listings on top directories, Advice Local submits data to aggregators, navigation solutions providers, and mapping apps.


"If you're a business and you have inaccurate data online, the search engines won't serve you up on their results pages because they don't trust the listing," Coleman said. "Or if they serve you up and you have a bad address, you've lost a potential client."
In addition to propagating data across its network, Advice Local partners with 450+ agencies that handle listings on behalf of small business clients. All a business or agency has to do to propagate the correct data across the web is build a profile on Advice Local or Judy's Book. And because of the network's relationships with its partners, that data is prioritized over off-network web data.
Small businesses seeking customers can pay Judy's Book for a premium profile that places ads on competitors' pages. Premium listings also allow more data to boost the business's search ranking.
Businesses working directly with Advice Local receive free premium profiles on Judy's Book. Links from the directories on the Advice Local network also help with local search optimization whether they originate from Judy's Book, Advice Local, or agency placements.
Businesses Sync and Protect Info Across the Web
Advice Local also looks outside its network for inaccurate information, updating client data whenever it finds content different from what the owner or agency has entered into the database.
"For local small businesses, it's so important to have their data controlled and accurate online," Coleman said.
To protect valuable business data, agencies take advantage of Advice Local's management platform for Google business profiles, a prominent target for malicious hackers seeking to alter data and harm businesses. The platform ensures 100% accuracy for Google Business Profile listings and provides tools to assist agencies in optimizing profiles.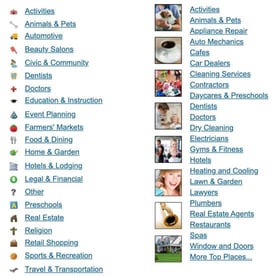 Syncing data across the web isn't just about text, and Judy's Book reaps the benefits of innovations on the Advice Local platform. Voice search readiness is one essential innovation Advice Local has recently brought to businesses on its network.
Anyone recently using a mobile or smart device knows voice capabilities are the new normal. Whether on Apple or Android, users speak into their devices more frequently as they grow accustomed to the tools, and expectations grow ever higher.
The Advice Local voice module allows clients to create conversational voice apps that integrate with Google Home, Google Assistant, and Alexa so consumers can converse with any local business on the platform.
Clients control the voice experience through a conversational content management system to maintain voice app content. Real-time updates ensure content changes make it to the voice systems promptly.
"We're helping our clients rank not just in the regular directories but the voice devices and the voice directories as well," Coleman said. "Customers can ask about hours of operation, locations, services, and coupons, and as long as we have that data in our platform, the voice device can have that conversation."
Connect to a Network of Trusted Merchants
Judy's Book is a trusted source of merchant reviews. It's easy for users to sign up for a consumer account and give feedback regarding their experiences with businesses.
The site also makes sharing that feedback with family and friends easy. In dozens of categories in cities across the US, Judy's Book is a shopping companion to enable consumers to make more informed purchase decisions. More than likely, that means savings as well.
Reviews on Judy's Book sync across the Advice Local network. To enhance their effectiveness as business development tools, Advice Local offers a program that pulls reviews from all directory partners and enables businesses to monitor them.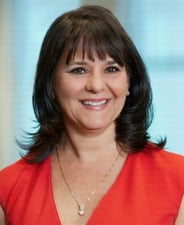 "When businesses receive reviews from one of our many sites offering them, they'll be alerted so that they can manage their answer appropriately," Coleman said.
In addition to its monthly manual data checks, Advice Local keeps Judy's Book and other network directories updated regarding search engine categories. The Advice Local team reviews Google business profile categories quarterly to ensure database accuracy.
So when consumers use the web to find new providers, they should know Judy's Book is accurate because of the precise work Advice Local does at the platform level. Although the web is growing more complex, innovative Advice Local tools ensure search engines and directories report the most accurate business data possible.
"It's all about creating a community of trust," Coleman said.
And Advice Local isn't resting on its laurels. As artificial intelligence and the metaverse (where people interact in a virtual environment) become better known, Advice Local is exploring ways to extend its reach.
"We've been thinking about how to represent the data for our businesses in those ways," Coleman said. "That may be coming in the future."