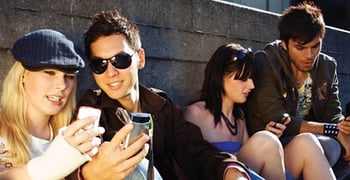 BadCredit.org publishes personal finance studies on the latest trends in the subprime marketplace. Our articles follow strict
editorial guidelines
.
It may be no surprise to those between the ages of 19 and 29 (the so-called Millennial Generation) that a recent study shows this group fairs the worst when it comes to credit and debt management.
While younger age groups tend to do less well historically when it comes to finances, Millenials seem to be at particular risk of poor credit health.
The study, entitled "The State of Credit for Americans," was conducted by Experian, one of the three major credit reporting agencies for U.S. consumers.
It compared the overall credit health of four generational groups of American citizens: the Greatest Generation (those ages 66 and up), baby boomers (between the ages of 47 to 65), Generation X (between the ages of 30 to 46) and Millennials (between the ages of 19 to 29).
"Their average credit score

is 628, which is considered poor."
The findings of the study show of the four groups Millennials have the lowest overall credit scores, are over-utilizing their credit lines and are paying their bills later than any other age group.
As a group, Millennials have an average of $23,332 in debt and carry a debt utilization rate of 37 percent.
According to Maxine Sweet, Experian's vice president of public education, Experian publishes studies like this to help everyone live credit smart.
"While the credit scores and average debt numbers have meaning, what is really important is for everyone, no matter what age or where you live, to understand the value of having positive credit references," she said. "No one should use credit to live beyond their means."
Source: sacbee.com. Photo source: www.csulb.edu