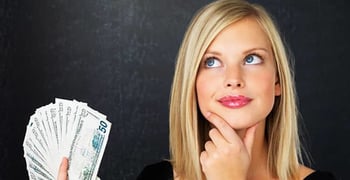 BadCredit.org publishes personal finance studies on the latest trends in the subprime marketplace. Our articles follow strict
editorial guidelines
.
It looks like the lessons learned from the financial crisis and ensuing economic downturn may have changed the way many Americans view debt and borrowing.
In the years leading up to the decline, American consumers borrowed steadily to finance their lifestyles. In 1999, total consumer borrowing was $4.6 trillion. By 2008, that level was up to $12.7 trillion – a whopping 176 percent increase.
However, with the contraction in our economy, consumers have been forced to moderate their spending and borrowing habits.
It seems banks have become more cautious about lending, and consumers have become more aware about the purchases they make on credit.
A study conducted by the Federal Reserve Bank of New York showed the money flow for American consumers switched from net borrowing to net repaying of debt between 2008 and 2010.
"The money flow for American consumers

switched from net borrowing to net repaying."
In the five years measured since 2008, borrowing has dropped by $1.4 trillion, or 11 percent. This is the first protracted decline since the 1980s, when the interest rate for consumer credit was at its peak.
One of the biggest factors in the reduced level of borrowing is the decline in credit card usage among consumers.
After 2008, there was both a decline in new credit card applications and an increase in card accounts being closed. This meant there was simply less credit available for consumers to use.
While it's not time to celebrate a new era of austerity just yet, many economists predict a continuing caution among consumers – at least until economic growth picks up more steam.
We'll see if the typical consumer remains frugal or if old habits return. In the meantime, let's at least recognize that our change in borrowing behavior is a step in the right direction.
Photo source: financeelements.com.