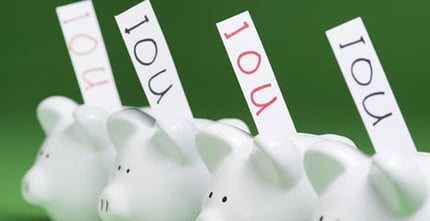 BadCredit.org publishes personal finance studies on the latest trends in the subprime marketplace. Our articles follow strict
editorial guidelines
.
The American and Canadian economies have always been pretty closely tied to each other. For this reason, it should be no surprise that consumer debt is slowly on the rise in Canada, just as it is here in the U.S.
A new study by the credit reporting agency TransUnion shows the average consumer debt load in Canada, excluding mortgages, increased by $225 in the third quarter to $27,355.
The study also showed Canadians have a relatively low delinquency rate, indicating they are doing well in managing their increased debt levels.
"The relatively low delinquency levels observed in the third quarter are a positive sign that Canadian consumers are managing their greater debt loads," said Thomas Higgins, TransUnion's vice president of analytics and decision services.
The modest increases in debt levels were not reflected in two of the country's largest cities, Toronto and Vancouver, which both saw declines in average consumer debt levels.
"Increase in economic activity

may be fueling new consumer debt."
The biggest increases appear to have come from the provinces in the central and western parts of the country. Saskatchewan and Alberta showed the largest increases in average debt levels at 15.49 percent and 7.46 percent, respectively.
Although the study did not look at increases in income levels, the central and western provinces of Canada are experiencing economic growth due to the increase in oil and gas production.
This increase in economic activity may be fueling the increase in new consumer debt.
Source: ctvnews.ca. Photo source: blog.heritage.org