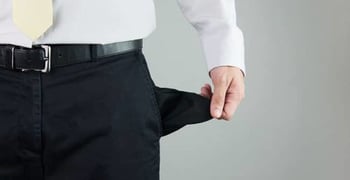 BadCredit.org publishes personal finance studies on the latest trends in the subprime marketplace. Our articles follow strict
editorial guidelines
.


While many Americans continue to repair their finances following the Great Recession, the overall amount of household debt continues to grow.
In their Household Debt and Credit Report, the Federal Reserve Bank of New York reported an increase of $129 billion in household debt accumulated since Q4 2013 — the third consecutive quarterly increase, according to this measurement of consumer debt.
Mortgages, student debt and auto loans lead

Overall household debt in the U.S. now totals $11.65 trillion and includes everything from mortgage loans to credit card balances, as well as automobile and student loans.
Mortgage loans, the largest portion of household debt, rose by $116 billion.
Student loan debt increased by $31 billion to a total of $1.1 trillion and is the fastest growing category of U.S. household debt. In third place is auto loan debt, which increased by $12 billion to a total of $875 billion.
Credit card and mortgage origination debt diminishing

On an optimistic note, however, credit card debt fell to its lowest level since 2002, falling by $24 billion to a total of $659 billion.
Debt from new mortgage originations also fell in the first quarter to $332 billion – the lowest level since Q3 of 2011.
While it's apparent many Americans are changing their spending and debt habits, this is a mixed bag for the economy. With consumer spending making up two-thirds of our economic activity, too much frugality can be a bad thing for growth.
As the economy continues to improve and consumers become more confident in its continued strength, spending habits are likely to revert to previous trend levels.
However, the severity of the downturn and its impact on our lives may mean we'll have to wait a while longer before that happens.
Photo credits: http://www.foxbusiness.com/, U.S. Federal Reserve System