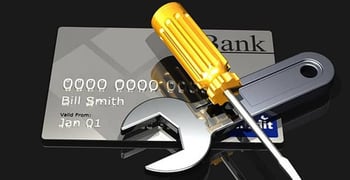 BadCredit.org publishes personal finance studies on the latest trends in the subprime marketplace. Our articles follow strict
editorial guidelines
.
After many years of credit struggles, young Americans may be finally getting a better handle on debt management.
A new study out of the Pew Research Center found Americans under 35 have built up less debt than any other previous generation since records started.
For this study, Pew contacted households across the country to ask about their current debt situation. Pew asked how much debt each household had as well as what types of debts they had.
Through this research, Pew found young adults have put a large dent in their total debt.
"By the end of 2010, debt

had dropped by 29 percent."
In 2007, the average household headed by someone younger than 35 had $21,912 in debt. By the end of 2010, this dropped to $15,473 per household, a 29 percent decline.
This happened for a few reasons. First of all, fewer young Americans own cars or homes so they aren't carrying these types of loans.
Younger Americans are less likely to use a credit card. Only 78 percent of young households reported having a credit card, the lowest level since Pew started collecting records in 1983.
This trend isn't happening with all debts though. Forty percent of young households reported having student loan debt. It was 34 percent in 2007 and 26 percent in 2001.
Another issue is this trend could be happening involuntary, rather than as a result of good credit habits. Young adults may be taking on less debt today because they can't qualify for credit cards or because they can't afford home or car purchases.
It's still reassuring to see young Americans taking on less debt though. Hopefully, this trend continues as the economy recovers.
Source: The Pew Research Center. Photo source: thinkarete.com.