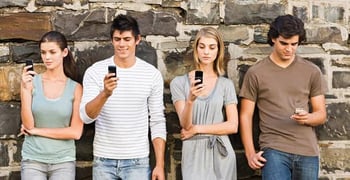 BadCredit.org publishes personal finance studies on the latest trends in the subprime marketplace. Our articles follow strict
editorial guidelines
.
When it comes to understanding credit scores and how they're used, it turns out Millennials – those aged 18 to 34 (also known as "Gen Y") – know far less than older Americans.
According to the most recent credit score knowledge survey conducted by the Consumer Federation of America, younger adults lack a firm understanding of credit scores.
Millennials are far less likely to have ever received a free copy of their credit report, a once-a-year legal right.
Only 49 percent of those surveyed took advantage of this right compared to 74 percent of adults age 45 to 64.
This fourth annual survey revealed a handful of other discouraging statistics about millenials and their credit knowledge:
Fewer than half of Millennials knew age is not a factor when determining credit scores, trailing the 60 percent of older Americans who knew this.
Only 18 percent of Millennials knew the types of businesses that use credit scores to make a decision about them compared with 32 percent of older adults.
Half of Millennials knew companies advertising credit repair services are only occasionally helpful or never, while nearly 60 percent of older adults knew this.
A silver lining
Most Millennials know they aren't very knowledgeable when it comes to credit reports. That means there is room for their education to improve.
Millennials can improve their overall scores by gaining a better understanding of how credit scores are calculated and used, and then taking advantage of everything that goes along with that.
Photo credits: beaumontenterprise.com, mediabistrio.com, imgflip.com