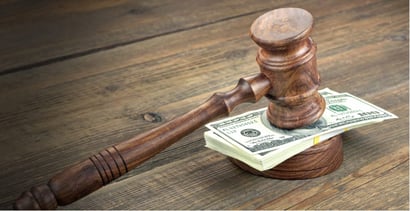 The best loans for discharged bankruptcy should not only provide you with quick cash, but they should also help you capitalize on your fresh financial restart.
A bankruptcy is typically the product of previous financial missteps. Whether you got in over your head in debt or you experienced a setback that made your bills too much to handle, a discharged bankruptcy should signal a second chance to make things right.
And the first step in rebuilding your credit score is to prove that you can responsibly handle a loan or credit. Thankfully, there are online lenders willing to give you a second chance to get back into the financial game.
Best Personal Loans After Bankruptcy
A discharged bankruptcy case should not disqualify you from getting the loan you need. A traditional bank or credit union may not agree with that philosophy, but hundreds of lenders that partner with online lending networks fully subscribe to a similar belief.
Despite your recent bankruptcy, an online lending network could help you receive multiple loan offers to choose from. These networks partner with lenders from around the U.S. — many of which specialize in bad credit loans — to create loan offers with a competitive interest rate and repayment term.
Once you submit a loan request to one of the networks below, every lender that partners with the network will have an opportunity to compete for your business. When you accept a loan offer, you could have your money deposited in a linked checking account or savings account within one business day.
Short-term loans up to $5,000
Online marketplace of lenders
Funds available in as few as 24 hours
Simple online form takes less than 5 minutes
Trusted by more than 2 million customers
| Loan Amount | Interest Rate | Loan Term | Loan Example |
| --- | --- | --- | --- |
| Up to $5,000 | Varies | Varies | See representative example |
MoneyMutual boasts one of the largest networks of online lenders — which improves your chances of approval if you need a short term loan after your discharged bankruptcy. But lenders will only consider your application once you have fully completed the bankruptcy proceedings.
Qualified applicants must be 18 years or older, have an active checking account, and provide proof of current employment and income of at least $800 per month. Individual lenders may have additional requirements for loan approval.
The CashUSA loan request form takes fewer than five minutes to complete. If approved, you will receive an email shortly after with one or more loan offers. Once you complete your loan paperwork — which typically takes between one and two hours — you can receive your money within one business day.
To qualify, you must be at least 18 years old and a U.S. citizen or permanent resident with proof of at least $1,000 in monthly after-tax income. You must also have a checking account in your name and provide work and home phone numbers, as well as a valid email address.
BillsHappen offers short term installment loan options with a flexible monthly payment and a lower-than-average interest rate. These unsecured loan offers will not require collateral for approval.
A qualified borrower will need to provide a valid state driver's license number, Social Security number, home or cellphone number, checking or savings account information, a home address, and employment or benefits income information. Applicants must be at least 18 years old and a U.S. citizen or permanent resident.
For more than 20 years, CreditLoan has helped connect consumers with lenders that specialize in personal loan, car loan, and mortgage loan options. Today, the network specializes in bad credit loans that will not reject you solely because you have a discharged bankruptcy.
CreditLoan will not accept applications from consumers who have a pending bankruptcy case. Before you apply for a loan, make certain that your case is fully discharged and that the judge has signed off and completed your paperwork.
BadCreditLoans offers one of the largest potential loan amounts for applicants who have bad credit. These second-chance personal loans will not dictate how you spend your loan proceeds.
And because this network partners only with lenders that extend bad credit loan offers, you should not worry that your discharged bankruptcy will hinder your application.
PersonalLoans has two separate branches of lenders. One works with consumers who have good credit or excellent credit. The other works with those who have fair credit or bad credit. This sort of specialization will ensure that your application reaches a lender that is ready and willing to work with you.
Qualified applicants must also be at least 18 years or older with a valid Social Security number and checking account. The network also notes that applicants must not have any accounts more than 60 days late, no active or recent bankruptcies, no pattern of late payments, no debt that cannot be covered by current income, and no recently charged-off accounts.
CashAdvance lenders offer payday loan options that have ultra short term repayment windows that extend from 15 to 30 days. Instead of making payments toward your debt, you will repay the lender in one lump sum — including interest.
These loans rarely require a credit check as they are meant to be a bridge between paydays. As a result, you will likely get approval if you prove that you can afford to repay the loan in a short time frame. Just be wary of the incredibly high interest rates before you jump into a payday loan
Can I Get a Loan After a Bankruptcy Filing?
You can possibly find a loan soon after the court discharges your bankruptcy. But if you apply for a loan right after you file for bankruptcy — and while your case is still active — you are unlikely to find a lender willing to work with you.
This is because most lenders worry about a judge including their loan in the bankruptcy proceedings, which would dismiss the new debt before they could ever collect a single payment on the loan.
There are some cases in which a lender may extend a loan during your bankruptcy case, but you should expect to jump through a lot of hurdles to get approved.
For one, a judge will likely have to approve of you getting a loan during bankruptcy. You will have to explain to the judge why you need to take on more debt when your current money should be going toward your repayment plan.
A judge may approve a car loan, for example, if you lost your transportation to work. You may receive approval for a mortgage loan if purchasing a home is less expensive than renting one.
With a judge's approval, a lender may have the peace of mind that the debt will remain active after the case. The challenge, though, will be finding a lender that is still willing to take on your application.
Nearly all of the online lending networks listed above clearly state that they will not accept applications from consumers who have an ongoing bankruptcy case. The same networks also state that they will accept an application from a borrower who has a recently discharged bankruptcy.
In short, you have a far better chance of approval if you wait until your case is discharged instead of applying for a loan shortly after you file for bankruptcy.
How Long After a Bankruptcy Filing Can I Get a Loan?
You don't have to wait a certain amount of time after a discharged bankruptcy to apply for a loan. Technically, you can apply as soon as your papers are signed and the case closed.
That said, a lender will probably require a credit check during the loan application process. Your bankruptcy could take up to 30 days to appear as discharged on your credit report.
You could provide supporting documentation to show that the court finalized your case. A lender will often accept such documents to clarify anything that does not appear on your credit report.
But you also have to consider that applying for debt too soon after a bankruptcy case could make you look eager to take on more debt. That could scare a lender away.
You may want to err on the side of caution and wait at least two weeks after your discharged bankruptcy before you apply for a loan. There could be extenuating circumstances and emergencies that do not allow you to wait that long, but you should wait if you can.
And when you do take on your first unsecured debt after a discharged bankruptcy, don't be surprised if you can only get a small unsecured personal loan. That is a perfectly acceptable way of rebuilding your credit.
Some credit card issuers even offer unsecured lines of credit once you complete your bankruptcy.
You can also consider a credit builder loan from a bank or credit union. These loans are strictly intended to improve your credit score. Instead of borrowing a lump sum of money from a bank, you essentially lend money to yourself, starting with a down payment that your financial institution will store in a secured savings account.
You will then make a series of monthly payments that the bank will report to each credit bureau on your behalf to add positive payment history to your credit report. Once you make the predetermined number of payments, the bank will remove its fees from the amount you paid and return the money in full to you.
Once your loan is complete, you have the start to a new credit history and a lump sum of money that you can use for any purpose you choose.
What is the Best Lender for Bad Credit?
All of the online lending networks listed above specialize in bad credit loans and accept applications from consumers who have all types of financial situations.
With MoneyMutual, you have access to several lenders with one loan request. Once you submit your form — which takes less than five minutes to complete — the network will forward your request to every lender on the network.
Short-term loans up to $5,000
Online marketplace of lenders
Funds available in as few as 24 hours
Simple online form takes less than 5 minutes
Trusted by more than 2 million customers
| Loan Amount | Interest Rate | Loan Term | Loan Example |
| --- | --- | --- | --- |
| Up to $5,000 | Varies | Varies | See representative example |
Thanks to automated underwriting systems, each lender can make a loan decision in a matter of minutes. You will receive an email from the network shortly after you submit your request. That email could contain multiple loan offers to choose from — even if you have bad credit or a recent bankruptcy.
Not every applicant will receive multiple loan offers — or any offer at all — but many do.
The best part about the application process is that the initial loan request does not result in a hard inquiry on your credit report. This means that you can submit a request to multiple networks without harming your credit score.
You receive a hard inquiry on your credit report any time you give a lender permission to run a credit check and access your credit report. Inquiries live on your credit report for two years. Lenders expect most people to have a few inquiries at any given time.
But if you accumulate several inquiries — typically more than three — you could see a slight dip in your credit score as lenders may determine you are desperate for more credit.
Your initial loan request through a lending network will involve a soft inquiry — which is not noted on your credit report. If you accept a loan offer, the lender of your choice will require you to fill out a formal loan application that includes a credit check and hard inquiry.
Can I Get a Mortgage Loan After Bankruptcy?
You may have trouble finding approval for a post-bankruptcy mortgage, but it is not impossible.
Lenders want to avoid as much risk as possible when lending money. If you have a recent bankruptcy, a lender may be willing to give you a second chance with a small personal loan that you can pay off in six or 12 months. But a mortgage requires a 30-year commitment that many lenders may not be willing to make.
You could turn the tables in your favor with a few moves. Mortgage lenders rely heavily on your credit score when making an application decision — but that is not the only thing they look at. If you have a good income from a reliable, long-term source, a lender may be willing to grant your loan with the expectation that you can afford to repay the debt.
You could also sweeten the deal by making a large down payment. Even more than your financial past, lenders want to see that you have the ability to repay debts in the future. Your income and work history will play a major part in that.
You also have it in your favor that a mortgage loan is a secured loan. That means that you have some collateral backing the loan. If you fail to repay the debt, the lender can foreclose on your home and sell it to make up for the money lost from the defaulted loan.
Lenders prefer a secured loan to an unsecured loan because there is an item of value backing the loan. With unsecured debt, the lender has nothing to fall back on if you stop making payments.
Still, some sources say you should wait at least two years after your bankruptcy before applying for a mortgage. That is a fair amount of time, as the bankruptcy will live on your credit report for seven to 10 years.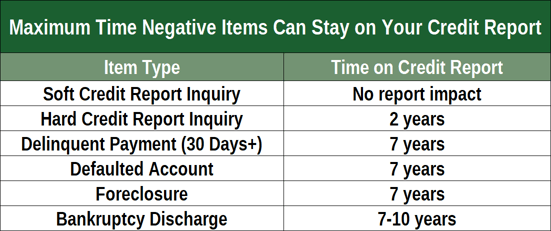 But as the bankruptcy gets older, it will lose its impact on your credit score — as long as you replace it with positive information. Within two years, you should have a strong enough track record to contact a lender to talk about a mortgage loan.
When that time comes, you can consider a USDA loan or FHA loan. With a specialized, government-backed USDA loan or FHA loan, you could find approval for your home loan with lower down payment requirements despite your credit history. These loans are often easier to acquire than a conventional loan through a bank or credit union.
Can I Get a Car Loan After Bankruptcy?
Auto loans are among the easiest kinds of loans to get because vehicles are seen by lenders as a necessity. Lenders know you need reliable transportation to get to and from work, school, and everywhere else you need to be.
And since an auto loan is secured debt — meaning the lender can repossess your vehicle and sell it if you stop making payments — you may have better odds of application approval.
As with the home loan mentioned above, a lender may be willing to extend an auto loan after bankruptcy if you include a nice down payment and/or vehicle trade in.
Lenders typically do not like being the only ones to take on risk during a transaction. If you attempt to finance the entire purchase price of a car with no down payment, you have nothing invested in the sale. That may make it easier for you to walk away from the loan if times get tough again.
But if you put your own money down — or use another vehicle as a trade-in — you show that you are invested enough in the deal to keep up with payments.
If your score is very low, say, mid-500s or worse, you could try to enlist a cosigner. But this is not something to take lightly, as your cosigner will be on the hook for any payments you miss, and both of your credit scores will suffer if payments are more than 30 days late.


If you do not have luck with a private lender, you can also consider dealer financing. This is when the dealership or car lot lends you the money to purchase the vehicle, and you pay the dealer back through a series of monthly payments.
Many small independent car lots — also known as buy here, pay here lots — have forgiving acceptance standards and will loan money to you even if you have a troubled financial past.
Will My Credit Score Increase After Bankruptcy Discharge?
Your credit score will decrease after a bankruptcy discharge. The amount of the decrease will depend on where your credit score stood before the bankruptcy.
Although bankruptcy will release your obligation from several debts, it will still reflect poorly on your credit report. Your unpaid debts will appear as discharged on your credit report, which is the worst remark that debt can leave on your credit history.
To determine how far your credit score will tumble, you have to consider your score before bankruptcy. The higher it was, the further it had to fall.
For example, someone who has an excellent 780 credit score will, on average, have a score around 540 after bankruptcy. That is a loss of 240 points.
But if you have a fair credit score of around 680 before bankruptcy, you will fall to around 530 after the judge finalizes your case. That is a loss of 150 points.
The fall will be less sharp if you have bad credit before your bankruptcy. Some people with very low credit scores may lose less than 100 points after a bankruptcy case.
What Happens to Student Loan Debt During Bankruptcy?
Federal student loans often have wording in the contracts that makes them very difficult to include in a bankruptcy case. As such, student debt is hard, but not impossible, to have dismissed during bankruptcy.
To convince a judge to include Federal student loans in your case, the student loan borrower has to prove the loans "will impose an undue hardship on you and your dependents."
Quite often, the judge will conduct the Brunner test to see if the student loan bankruptcy case should move forward. This includes determining whether:
The debtor cannot maintain a minimal standard of living — based on current income and expenses — for the debtor and the debtor's dependents if forced to repay the student loans.
Additional circumstances exist indicating that this state of affairs is likely to persist for a significant portion of the repayment period of the student loans.
The debtor has made good faith efforts to repay the loans.
This also works with a private student loan or other qualified education loans, which in recent years has adopted similar contract wording to avoid dismissal in bankruptcy proceedings.
The main difference with a private student loan is that you have to deal with lenders on an individual basis. This can mean that loans could have precedence if they are older or have a higher balance. With a Federal student loan, you only have one lender and all of your loans are clumped together as a single entity.
Before putting together a student loan bankruptcy plan, consult with your bankruptcy attorney to see if your loans can be included in your case and bankruptcy plan.
How Do I Rebuild My Credit After Bankruptcy?
After any structure falls, the only way to rebuild it is one brick at a time. The same goes for your credit history. Following the devastating impact of bankruptcy, you can start to rebuild your financial foundation with discipline and planning.
This can start with a credit builder loan or a small unsecured personal loan from a lender, such as those affiliated with the lending networks listed above.
You can also consider adding a secured credit card to your wallet. These cards function just like a traditional credit card but require a refundable security deposit for approval.
The amount of your deposit typically matches your new card's credit limit. Since you back your account with a cash deposit, you may be able to skip a credit check or other hurdles that sometimes impede approval.
Whichever steps you take, make certain that your loan payment history will report to at least one credit bureau. If your payments are not reported, they will have no impact on your credit score. Examples of bills and loans that don't report payments may include payday loans, your rent, and regular recurring payments such as cellphone and utility services.


If possible, you should also avoid payday lenders that charge exorbitantly high interest for a cash advance or payday loan. These financial products often leave you with substantial debt and negative impacts on your credit score.
Find an Online Loan Shortly After Your Bankruptcy Discharge
A bankruptcy may relieve you of some of your previous debt, but it won't shield you from future emergencies or other financial hardships. A prior bankruptcy should not completely disqualify you from getting the loan you need to cover such expenses.
With one of the online lending networks listed above, you could connect with multiple lenders from around the U.S. that believe in second chances and will work to offer you the best loans for discharged bankruptcy.
With one of these loans, you could start to clear your path to a new financial beginning. One that ends in a story of triumph in the face of adversity.
Advertiser Disclosure
BadCredit.org is a free online resource that offers valuable content and comparison services to users. To keep this resource 100% free for users, we receive advertising compensation from the financial products listed on this page. Along with key review factors, this compensation may impact how and where products appear on the page (including, for example, the order in which they appear). BadCredit.org does not include listings for all financial products.
Our Editorial Review Policy
Our site is committed to publishing independent, accurate content guided by strict editorial guidelines. Before articles and reviews are published on our site, they undergo a thorough review process performed by a team of independent editors and subject-matter experts to ensure the content's accuracy, timeliness, and impartiality. Our editorial team is separate and independent of our site's advertisers, and the opinions they express on our site are their own. To read more about our team members and their editorial backgrounds, please visit our site's About page.