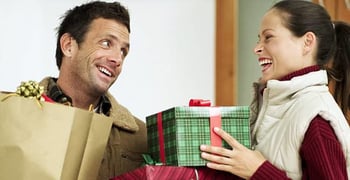 BadCredit.org publishes personal finance studies on the latest trends in the subprime marketplace. Our articles follow strict
editorial guidelines
.
Retailers just got some good news for the holiday season.
Even though Americans are still worried about the economy, more than half of Americans still plan to spend the same amount or more on holiday shopping as they did last year.
For the survey, Retailmenot.com representatives contacted shoppers in the U.S. and asked several questions about their planned shopping for the holidays. Fifty-six percent of survey respondents said they plan to spend at least the same amount or more this year as they did last year.
"Fifty-six percent plan to

spend more than last year."
Americans also seemed to like shopping early, as 40 percent of survey respondents said they began their shopping before October.
This was seen as a way to keep costs low because shoppers could look for deals throughout the entire year, not just during the holidays.
In addition, online shopping also appeared to be popular, as 84 percent planned to make at least some purchases online, while 21 percent planned on doing nearly all their shopping online.
If the results from this survey turn out to be accurate, there should be some happy retailers and happy households this year, as Americans seem prepared for some solid holiday shopping.
Source: mediaroom.com. Photo source: turner.com.