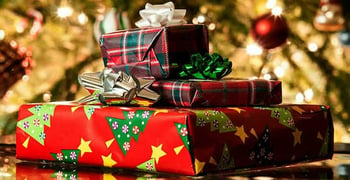 Our popular "How-To" series is for those who seek to improve their subprime credit rating. Our articles follow strict
editorial guidelines
.
The holidays are coming up fast, which means it is about time to start thinking about holiday shopping.
Everyone wants to give their friends and family the best possible gifts to show their love this time of year. However, if your credit score isn't great, your holiday shopping may not be easy.
You need to find a way to handle your shopping while still working on your credit score. Fortunately, there are a few strategies you can use to help you afford all the great gifts you want while also helping your credit.
1. Decide on a total shopping budget ahead of time.
When you are in the mall surrounded by amazing gift ideas, it is easy to get carried away. If you are not careful, you might spend all your money and not be able to buy gifts for everyone or will be stuck having to rely on credit cards.
Before you head to the stores, decide on exactly how much you can afford on holiday gifts. You may want to just bring this much in cash so you will not be tempted to go over your limit. A little preparation will help you from getting in trouble.
2. Start shopping early for deals.
Retailers are constantly offering deals throughout the year. If you save all your holiday shopping for the last minute, you could be stuck paying more than you would need to for your gifts.
Shopping early gives you more time to research your purchases and find special deals to save money.
"The earlier you

can start, the better."
3. Consider using a layaway plan.
When you do not have access to credit, it is hard to reserve great gifts. You might find the perfect item but be a little short on cash. By the time you are ready to buy, that gift could be long gone off the shelves.
To get around this issue, you can make the purchase on layaway. This is when the store reserves the item for you and sets up a payment plan.
Instead of making one single payment, you will make several small ones and will get the item once it is fully paid off.
4. Make effective use of a secured credit card.
If your credit score is not good, you should avoid using credit cards during the holiday. It is too tempting to add more debt and make your credit problems worse.
In addition, many people with bad credit do not even have access to a credit card. A secured credit card could be a good option, though.
To set up one of these cards, you need to back up your credit limit with a deposit. This makes them easier to qualify for.
It also means you will not get into extra debt while shopping because you could always use your deposit to pay off your spending. At the same time, when you pay off your secured card, it helps your credit score.
By using one of these cards, you can help fix your score while shopping during the holidays.
5. It's the thought that counts.
At the end of the day, a bad credit score will make it hard to buy absolutely everything you want.
Do not beat yourself up if you need to spend a little less than you would like on gifts. Remember, when it comes to gifts, it is the thought that counts.
Your friends and family will be thrilled that you took the time to buy them something, and that is worth more than any amount you could spend.
Photo source: sproutgeek.com.