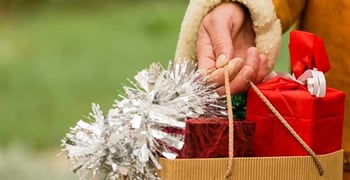 BadCredit.org publishes personal finance studies on the latest trends in the subprime marketplace. Our articles follow strict
editorial guidelines
.
If you are among that group of American consumers who feel the pinch of credit card bills every new year, you are not alone.
According to a recent survey conducted on behalf of TransUnion, 64.3 percent of consumers surveyed said they will enter the holiday season without saving any additional spending money.
For most, this means hitting the credit cards to cover those holiday goodies for friends and loved ones.
It also means a major reality check when you start receiving the bills in January.
Holiday spending is also a time when more consumers open up new cards, especially those department store credit cards that get you an extra percentage off your first purchase.
The result of all this new activity can be seen in increased credit inquiries, higher debt-to-credit ratios and increased levels of overall debt – all of which can damage credit scores.
"Planning for upcoming expenses is a way

to stay within your financial means."
Steps to save this holiday season:
Make a list of those who you expect to buy gifts for, along with the amount you plan to spend. Try to stay within the budget you have created when it comes time to buy gifts for them.
If possible, spread your holiday shopping throughout the year so you can keep an eye out for sales and off-season bargains.
Save an equal amount from each paycheck that will cover the total amount you plan to spend. You may just escape the holiday season without racking up a huge credit card bill.
Being aware of your spending and credit habits is the first step toward leading a financially responsible lifestyle. Planning for your upcoming and anticipated expenses is just another way to stay within your financial means.
For more tips and suggestions, browse our guides and articles about saving, finances and keeping your credit healthy.
Source: digitaljournal.com. Photo source: Lexington Law