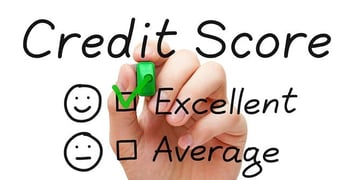 Experts share their tips and advice on BadCredit.org, with the goal of helping subprime consumers. Our articles follow strict
editorial guidelines
.
Your credit score is a number determined solely by actions that show a lender how responsible you have been with your finances.
Some say the perfect credit score of 850 is possible to achieve, but it's very difficult and requires great discipline. Others say it isn't possible but that doesn't matter – a score of 760 is sufficient for all of the perks that come with an excellent credit score.
Follow the guidelines below if you're aiming for a perfect — or as close to perfect as possible — credit score.
What is a credit score?
First, let's explain what a credit score is. Your credit score is a number ranging from 300 (very poor) to 850 (excellent) that represents your financial history and behavior.
It's the key factor lending institutions evaluate before giving you a loan, credit card, insurance or any type of financing. It shows them how risky it is to lend to you.
The higher your credit score, the better your interest rates will be. As a side benefit, some people also enjoy a sense of pride when they have earned an excellent credit score.
How are credit scores calculated?
According to Experian, one of the three credit reporting bureaus that generates credit scores, the factors that create your score include your total debt, public records, number and severity of late payments and the type, number and age of your accounts.
How can you achieve a perfect score?
While some are convinced it's possible to land an 850 with hard work, some think it isn't going to happen.
In a Forbes article, financial author Al Bingham said the highest score he's ever seen is 847 and he isn't certain if an 850 is achievable.
"Some are convinced it's possible

to land an 850 with hard work."
Regardless, you can get as close to perfect as possible with these suggestions:
1. Keep your credit utilization rate low.
Credit utilization is one of the key factors to achieving a great credit score. This is the percent of credit you have access to versus the amount you are using.
It's general knowledge it's ideal to use less than 30 percent of your credit card limit at any one time. However, NASDAQ recommends never using more than 10 percent of your credit limit if you want a perfect credit score.
For example, if your credit card limits combined are $30,000, never carry a collective balance over $3,000.
2. Pay your bills on time.
To have a perfect score, you also need to pay every single bill on time for seven years straight.
NASDAQ adds if you want an 850, "You also can't have any sort of negative record – bankruptcy, lien, charge-off, collection account, or judgment – on your credit report dating back 10 years."
They also recommend you have diversity in your credit accounts. Having only credit cards won't do it. NASDAQ recommends a blend such as one home loan, one home loan, at least one credit card and perhaps one student loan.
3. Focus on the longevity of your accounts.
If you have a credit card you no longer want to use, don't cancel it. Keep it open and just don't use it.
According to NASDAQ, "Credit scores love stability. To earn the perfect 850 score, the scoring formula would like to see that all of your credit and loan accounts have been open for 10 or more years."
On the flip side, avoid applying for new credit accounts often. Each time you apply for something that has a credit check, your report receives a hard inquiry, which can slightly reduce your score.
Photo source: scfamilylaw.com