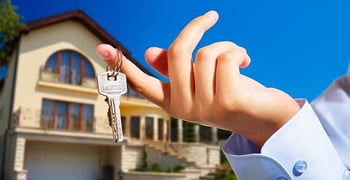 BadCredit.org publishes personal finance studies on the latest trends in the subprime marketplace. Our articles follow strict
editorial guidelines
.
Since the housing bubble burst and home values plummeted, Americans have begun to question whether it still makes financial sense to buy a home.
A recent study shows the conventional wisdom still holds true: There are many benefits to owning a home compared to renting.
The study was run by the Brown School's Center for Social Development (CSD) at Washington University in St. Louis.
The researchers tracked the net worth of Americans with low to moderate incomes from 2005 to 2008. They split the group between the people who rented their homes and people who owned their homes.
At the end of this period, Americans who owned their homes had a significantly higher average net worth than Americans who rented.
"Americans who owned their homes

had a higher average net worth."
This shows home ownership is still a way to grow wealth, even during a poor housing market.
Michal Grinstein-Weiss, the associate director of the CSD, said the data shows home ownership can be beneficial, but it has to be under the right circumstances.
The low-income homeowners who performed the best financially had mortgages at fair interest rates and responsible terms.
Grinstein-Weiss said home ownership itself is not always a good idea, as taking a mortgage at bad terms would be a big financial drain.
However, home ownership is still likely the best way for low-income Americans to grow wealth, provided they can get a fair rate on their home loans.
Source: sciencedaily.com. Photo source: healthymotherproject.org.