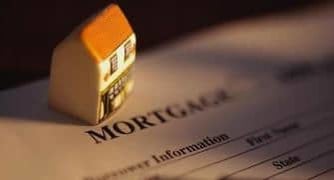 BadCredit.org publishes personal finance studies on the latest trends in the subprime marketplace. Our articles follow strict
editorial guidelines
.
Tight credit markets since the Great Recession continue to dampen mortgage originations in Ohio and several other states.


The study conducted by the Urban Institute, a nonpartisan think tank, found mortgage originations fell dramatically in Ohio and a handful of other states.
One of the reasons the Urban Institute found for this drop was the tight credit market since the peak of the Great Recession. Ohio was particularly impacted; their loan origination numbers plunged by almost 60 percent. Other states like New Jersey, New York, Connecticut and Florida saw declines of 50 percent or more.
In 2001, nearly five million first-lien mortgages were originated. That number rose to more than six million in 2005, just before the peak of the housing boom.
In 2012, that number sank to 2.74 million – 54.5 percent below the peak.
Easier Access to Mortgage Credit Key to Growth
Unless the availability of credit increases, we can expect to see continued slow growth in the number of mortgages originated and in homes purchased by average Americans.
"Ultimately, it hinders the economy through fewer new-home sales, and less spending on furnishings, landscaping, renovation, and other consumer spending that goes along with home purchases,'' the study concluded. 
Photo source: greatergoodrealty.com