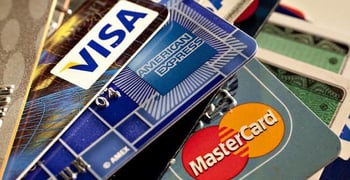 BadCredit.org publishes personal finance studies on the latest trends in the subprime marketplace. Our articles follow strict
editorial guidelines
.
A study released recently by the Pew Charitable Trusts showed U.S. consumers are using prepaid credit cards more now than ever before.
In yet more evidence that Americans' credit card habits are changing, cardholders loaded $64 billion onto these cards in 2012 – twice the rate as in 2009.
Prepaid credit cards, also called general purpose reloadable or GPR cards, are a way for consumers with bad credit to get a credit card.
But that's not the only group of people that seem to be using these cards more lately. Some consumers see prepaid cards as a way to budget and control expenses.
Susan Weinstock, director of the safe checking research division at Pew Trusts, said, "More consumers are turning to prepaid cards as a convenient tool to control spending and fees."
"Cardholders loaded $64 billion onto

cards in 2012 – twice the rate as 2009."
The study pointed out that there are some advantages to using prepaid cards.
These cards generally tend to be a better deal than bank checking accounts because they often charge lower fees. With more competition among card issuers, prepaid cards are becoming a better deal for consumers.
But the Pew study also identified some potential hazards with using prepaid or GPR cards.
"While prepaid cards offer many benefits to consumers, they are a relatively new product with little oversight," Weinstock said. "A lack of protections undermines prepaid cards as a safe and easy way to manage money."
Researchers caution that prepaid cards don't offer the same protection as a bank account or even a regular credit card. They recommend consumers read the fine print and weigh the risks involved in these relatively new products.
Source: thestreet.com. Photo source: carefulcents.com