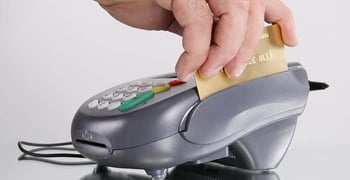 BadCredit.org publishes personal finance studies on the latest trends in the subprime marketplace. Our articles follow strict
editorial guidelines
.
Debit card swipe fees amount to only pennies per transaction, but when added together, they account for a sizable chunk of retail spending.
Debit card swipe fees do not get applied directly to purchases that consumers make. However, the retailers who have historically paid these fees pass along the increased charges to the buyer.
This results in less spending power for American consumers.
In 2010, a piece of legislation was passed by Congress that required debit card swipe fee reform. The Dodd-Frank Wall Street Reform and Consumer Act included a provision that reduced debit card swipe fees from 48 cents to 24 cents per transaction.
A recent report by the Merchants Payment Coalition shows this legislation has resulted in a savings of $5.8 billion for goods and services. Merchant businesses were able to see $2.6 billion in savings, resulting in 37,500 new jobs being created.
"Even lower fees can be a burden

to business owners and the public."
According to Dave Carpenter, chairman of the National Association of Convenience Stores, "Putting an end to (swipe fees) will make a significant dent in unemployment at a time when every job counts."
The Federal Reserve has been criticized for not fully implementing the Dodd-Frank amendment, known as the Durbin bill. A recent federal court ruling says fees must be reduced further to 12 cents on debit card transactions and 24 cents for credit cards.
These reductions would result in billions of dollars in additional savings for both consumers and merchants.
The Federal Reserve is appealing the ruling. However, the law as it stands is clearly written. The bill that was passed and put into law was done so at a time when the banks were seen to have too much power over consumers.
The legislation in question was intended to counteract fees that have tripled in 10 years, at a time when processing these transactions has actually fallen.
By the way, swipe fees in the U.S. are the highest in the industrialized world. The European Union has mandated swipe fees for merchants that are one-eighth of the amount charged to U.S. businesses.
Source: vendingmarketwatch.com. Photo: rapgenius.com