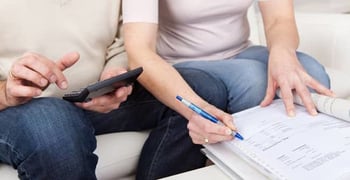 BadCredit.org publishes personal finance studies on the latest trends in the subprime marketplace. Our articles follow strict
editorial guidelines
.
Recent growth in the use of prepaid credit cards may be fueled by consumers looking to change bad spending habits. At least that's the conclusion according to a survey released recently by the Pew Charitable Trusts.
The study showed many of the users of prepaid credit cards do so to avoid overdraft charges from bank checking accounts, as well as interest charges from credit cards.
"Most have previously struggled with credit card debt, overspending and unpredictable fees," the Pew research team found.
The study also showed a larger number of prepaid credit card issuers are switching to a monthly rather than a per-transaction fee structure. This may make prepaid cards even more attractive to consumers.
"Many of the users of prepaid credit

cards do so to avoid overdraft charges."
One area of concern, however, is the relative lack of protection for these cards compared with traditional credit cards.
For this reason, the Pew study recommended some changes for the Consumer Financial Protection Bureau to consider, including:
Protections from liability for unauthorized or erroneous transactions
Not allowing consumers to overdraw or borrow against prepaid credit cards
Allowing access to account information and history
Creating uniform terms and conditions that are easy to understand
Regulating fees and penalties imposed by prepaid card issuers
With increased acceptance and use among consumers for these cards, we can expect more and better protection for them coming soon.
Source: cleveland.com. Photo source: foxnews.com