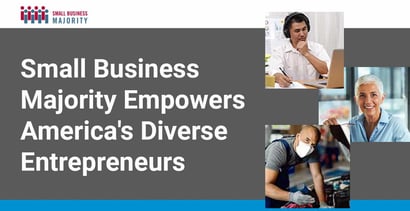 Experts share their tips and advice on BadCredit.org, with the goal of helping subprime consumers. Our articles follow strict
editorial guidelines
.
In a Nutshell: COVID-19 changed the American economy in many ways, perhaps none more profound than the explosion in entrepreneurship. More than 10 million new businesses have started in the past two years, significantly more than in the period before the pandemic. Many are minority-, woman-, or immigrant-owned or based in underserved communities. But they all face challenges in obtaining the expertise and support they need to thrive over the long term. Small Business Majority provides resources and tools that can help. Through Venturize, Small Business Majority offers a resource hub for small business success.
America has always been the land of opportunity, but the COVID-19 pandemic unleashed a new wave of entrepreneurship that many call the independent economy.
That term refers to the growing cohort of solo entrepreneurs and small business operators who have more than their labor to offer.
Many are products of underserved and under-resourced communities and populations. Women, people of color, and immigrants are responsible for a significant portion of the surge.
Since the pandemic, they've added as many as 10 million new businesses into the economy. This new vitality provides job opportunities and may be responsible, as of early 2023, for reducing the unemployment rate to a level not seen since the late 1960s. And it may explain why the economy seemingly refuses to go into recession.


Analysts explain the rise in small business creation as an outgrowth of the pandemic's social disruption. The question is whether these new businesses can survive as the pandemic recedes and the economy returns to more normal patterns.
Small Business Majority is a nonprofit organization dedicated to ensuring that they do. By creating an economy that is better able to foster entrepreneurship and small business growth, all Americans win.
Through its Venturize resource hub, Small Business Majority helps entrepreneurs tap into resources, including capital lending opportunities and other financial support, through a nationwide network of business and community organizations.
Small Business Majority also studies economic and social trends to help all stakeholders understand the implications of this new business surge. And it advocates on the state and federal levels to create a policy environment more conducive to small businesses, especially in under-resourced communities.
"People have come out of the pandemic thinking differently," said John Arensmeyer, Founder and CEO of Small Business Majority. "They're telling us they want the flexibility to be their own boss."
Venturize: A Success Toolkit for Small Businesses
Arensmeyer founded Small Business Majority in 2005 after a career as a small business owner. From the beginning, its core mission was to assist and advocate for entrepreneurs, with an early focus on healthcare policy.
As the pandemic took hold in 2020 and small business creation began its upswing, Arensmeyer and Small Business Majority launched a COVID-19 portal on Venturize.org, a sister site and one-stop resource portal. The COVID-19 portal connects business owners with national and state emergency grant and loan opportunities.
"It's absolutely essential to our mission," Arensmeyer said. "Just going to Google doesn't produce many satisfactory results."
The resource portal is needed, Arensmeyer said, because although businesspeople are generally very good at taking an idea and running with it, they may need additional help to master the practical steps to turn inspiration into long-term viability. And they may not know where to turn.


Venturize provides access to free tools and resources on business lending, workplace retirement, and employee health care.
Capital access has long been a challenge for small businesses. But with the rise of the independent economy, the problem has only gotten worse.
Traditional big banks prefer making large loans to established businesses, locking out startups with smaller funding needs. Conversely, predatory lenders promising a quick fix with expensive loans can put founders in a hole they can't escape.
Venturize helps entrepreneurs understand the requirements for a credit application and how to explore legitimate loan options — many tailored to the needs of under-resourced entrepreneurs. It also shows small or new businesses how to prepare critical questions that help them navigate the loan application process.
Meanwhile, small business retirement planning options are plentiful and less expensive than in the past, but the sheer number of options can paralyze business owners. And although employee healthcare can be a crucial retention strategy, choosing the right plan is essential. Venturize guides founders through the maze.
"You can go onto the site, put in your information, and get referred to vetted and unbiased providers," Arensmeyer said. "We even have a search tool to connect business owners with lenders and providers in their area."
Understanding Small Business Needs and Concerns
Back at the main site, Small Business Majority continues to perform its core research function, which is to help all small business stakeholders understand trends and the macro- and microeconomic factors influencing their success.
"Research has always been central to our work," Arensmeyer said. "We bolster all of the policy areas we've worked on with rigorous scientific research — just going out and asking questions."
Small Business Majority engages a direct network of more than 85,000 small businesses along with its network of 1,500 providers and nonprofits. Because those relationships skew toward under-resourced and underserved populations and communities, it develops a more detailed view of their needs.
As of early 2023, new areas of focus include antitrust and unfair competition. Small Business Majority released a poll in 2022 in which entrepreneurs expressed the feeling that they were hampered by an unlevel playing field.


"This cuts across so many areas of business — pricing and competition, self-preferencing and other issues in the high-tech space, franchise agreements, and more," Arensmeyer said.
The organization is also conducting an 18-month research project on digital transformation, particularly for under-resourced businesses. During and coming out of the pandemic, digital transformation became an even bigger issue than it was in the past because firms had to pivot, and technology became even more critical to operations, marketing, and customer relationships.
In an era of chronic excess demand for workers, Small Business Majority is looking at the effectiveness of providing second-chance opportunities for entrepreneurs who have experienced incarceration.
"We found there was real interest among businesses," Arensmeyer said. "It's a huge under-tapped area that small businesses need some help and education to navigate."
Following the Dobbs abortion decision in 2022, Small Business Majority began preliminary research on the impact on women's entrepreneurship of access to the full range of reproductive health services. It will make a substantial effort in 2023 to inform the debate and help policymakers understand the economic consequences of reproductive health.
Fighting for a Level Playing Field for Entrepreneurs
Small Business Majority uses research to inform the policy debate in Congress and the states to advance an agenda designed to foster a fairer operating environment for small businesses, particularly those operating in the margins.
For example, the Biden administration's American Rescue Plan of 2021 allocated $10 billion for the State Small Business Credit Initiative to expand or create state investment programs. In the face of opposition that sought to divert some of those funds, Small Business Majority fought and won.
"We're out working with the states and the native tribes that are distributing this money to make sure it goes where it needs to go," Arensmeyer said.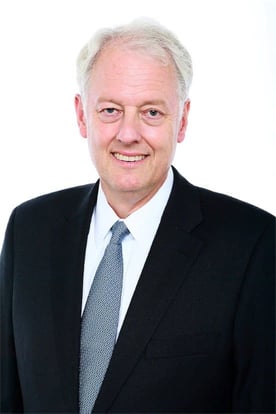 Small Business Majority also works to reduce licensing and registration barriers that disproportionately overburden the smallest businesses because they don't have the resources to overcome them.
In Colorado, for example, the organization has worked to reduce licensing restrictions for undocumented businesses and registration fees for new businesses.
It also helps develop policies that extend essential benefits businesses need to thrive, including health care, paid leave, child care, and retirement plans.
The Obama administration's Affordable Care Act of 2010 completely transformed access to health care for small businesses and their employees. It's now a matter of ensuring those benefits remain viable.
"People don't realize that more than half of the participants in the exchanges are small business owners, small business employees, and independent entrepreneurs," Arensmeyer said.
Small Business Majority also promotes policies on fair competition, tax policies that level the playing field, and celebrates 2022 wins in inflation reduction and infrastructure.
It's a full plate, but philanthropic support, a dedicated team led by Arensmeyer, and a robust partnership network promise more. The barometer is always small business creation and health.
"We've got a lot going on," Arensmeyer said. "But folks need support."