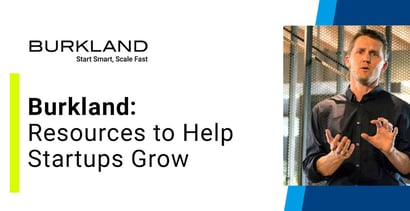 Experts share their tips and advice on BadCredit.org, with the goal of helping subprime consumers. Our articles follow strict
editorial guidelines
.
In a Nutshell: Burkland assists startups by connecting them with experts who specialize in areas that spur business growth. The company can provide startups with a fractional CFO to help with day-to-day operations, and offers tax preparation services, accounting, and scalable HR solutions. Entrepreneurs can leverage Burkland's free knowledge base and focus on building their business without worrying about tasks that bog them down. Burkland becomes a part of each company it serves and is committed to seeing all its partners grow.
All great businesses start as an idea. But turning that idea into a successful operation can be challenging. Without proper knowledge of how businesses work, entrepreneurs can sometimes neglect the crucial tasks at hand because their focus is pulled in so many different directions. In extreme situations, this translates into a loss of time and money that can lead to a business shutting down.
Businesses also need help scaling once they start to find success. Providing products or services to a growing customer base usually means hiring employees, paying more taxes, and building better supply lines.
First-time business owners may not know how to scale their business to meet the demand. But Burkland understands all of the intricacies and processes of a startup — and the company wants to help.
Burkland provides the knowledge and expertise needed to build a business. The company can provide entrepreneurs with a CFO who can help operate the business and supply tax preparation, accounting, and HR services so business owners can focus on their product.


Jeff Burkland founded Burkland in 2004. He worked as a fractional CFO using his experience to assist startups with day-to-day operations.
Demand for his talent led Burkland to grow his team to offer CFO services to more businesses. Burkland now has a team of more than 40 fractional CFOs with a wealth of experience from different industries.
The fractional CFOs become a part of the businesses they're hired to help. Startups benefit from fractional CFOs because they only have to pay them temporarily instead of hiring a full-time employee.
"CFOs are more strategic and visionary," said Kate Adams, Burkland Vice President of Marketing. "CFOs help with looking around corners, metrics, fundraising, financial modeling, and cash management. They are very good at pricing and revenue recognition."
Providing Guidance While Saving Entrepreneurs Money
Building a business is more than just finding a product or service and offering it at an attractive price. There are a lot of behind-the-scenes details that business owners need to address.
Burkland began offering fractional CFO services and saw there was a need to build a tax practice to help startups navigate confusing tax laws. The company will also provide accounting and bookkeeping services to businesses that need them.
As more companies offer remote work, businesses discover they have more tax laws and regulations to adhere to. Burkland's tax practice answers every question and can make sure businesses don't file incorrectly.
Burkland continues to expand and offer more to its business partners. The company offers a complete People Operations suite that includes HR support, state employee registration, and recruiting and onboarding services. All of its services come together to offer a comprehensive product offering that helps businesses grow.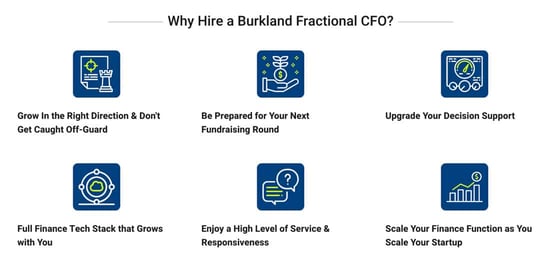 "Our mission is not to provide just tactical support," Adams said. "It's to help startups be successful and reach these founders' dreams. We make sure that everything we do works toward that mission."
The company's familiarity with operating a business helps startups do their due diligence early on so they don't delay any deals that can make the business money.
Burkland's CFOs are experts and advise companies on what they need when they need it. Timely decisions on when to buy into a service will ultimately save businesses money.
"Small business owners may not know how to navigate their growth," Adams said. "Our CFOs can help you prepare for what's coming."
Becoming a Part of Each Client's Company
When Burkland sends one of its fractional CFOs, it plans to leave a lasting positive mark on the company. The company said it embeds itself into every company it helps and becomes a full member of the business.
"Our associates get email addresses from the startup, they're on the Slack channels, and they're going to the meetings," Adams said. "We really act as a true member of the startup."
Burkland's CFOs do not leave until a startup is ready to hire a full-time CFO. This is usually when they have major funding/revenue or are starting to think about going public.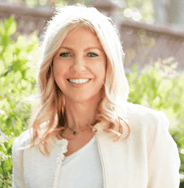 Burkland is committed to helping businesses in every way it can. The company recently added a blog and podcast to its website so people can learn more about common issues. 
"At the seed stage, you need payroll setup, accounts payable, and employee state registrations," Adams said. "When you start to fundraise, you'll probably need CFO support for revenue recognition. So the complexity increases as you scale what you need."
Burkland's CFOs have been a part of multiple businesses before and know how to make them work efficiently. One of those areas of knowledge is fraud detection and understanding how to avoid costly mistakes.
"If you don't put those controls in place, it's very easy for somebody close to you to take advantage of a company," Adams said. "They may try to get the resources you started the company with and can leave you with nothing."
Offering Free Tools for Startups at Any Level
Burkland is focused on serving startups. The company offers free guides on its website to help businesses make important decisions.
None of the educational content is gated or paywalled. The guides tell startups when to start looking for services and where to look to help the business grow.
Most of the tools have startups in mind, but any business can take advantage of the content. One guide specifically shows business owners what type of controls they need as they grow.
The Finance 101 guide walks small business owners through the important aspects to focus on in the early stages of creating a business. Toolkits within Burkland's website answer the questions businesses commonly ask all in one spot.
Burkland puts the businesses it serves first and wants to help all startups on their way to growing their business. It hopes its free guides and toolkits help startups prepare for what's coming.
"We want to help entrepreneurs start," Adams said. "If they don't need us, that's fine. But we're happy that people are using the tools, and it's helping them."