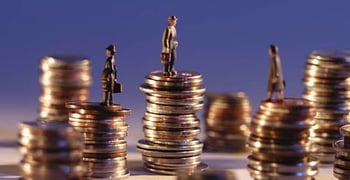 Our popular "How-To" series is for those who seek to improve their subprime credit rating. Our articles follow strict
editorial guidelines
.
Saving money is the key to any successful financial plan.
If you are going to reach major life goals like having enough for retirement, putting your children through college or buying a new home, you need to find a way to put money aside regularly.
The best way to save effectively is by setting clear personal commitments for saving.
Here are a few helpful strategies that will improve your personal commitments to save better:
1. Decide on your personal commitments for saving.
In order to save more effectively, you need to figure out why you are saving in the first place. Take some time and think about your long-term financial goals.
Think of things like how much money you need to save up to be successful and when you would like to reach these goals.
Keep these goals in mind as motivation to keep saving, as this will make you more likely to stick to your commitments.
2. Make your saving commitments specific.
A good personal commitment to saving needs to be specific and clear.
It should follow the guidelines of "I want to save $50 a week," which is much more helpful than "I want to save more money this year."
If you know what you're trying to accomplish, it's much easier to track and see whether you're making progress or are struggling.
"If your commitments are

vague, you might come up short."
3. Keep your commitments in front of you.
Life can get pretty crazy and it is easy to forget about your commitment to saving. Give yourself plenty of reminders throughout the week so your saving goals are always in mind.
For example, you may want to print a copy of your savings target for the week and tape it to your bathroom mirror.
This way it will be the first thing you see in the morning and the last before you go to bed at night, so saving money will stay in the back of your mind.
4. Consider working with a friend or family member.
Reaching your financial goals is going to be a tough and long journey. It makes sense to have someone help you along the way.
Consider telling a friend or family member about your saving commitments and see whether they would be willing to meet with you on a regular basis.
This would give you both a chance to review your progress toward your financial goals and would give you more motivation to stick to your goals.
After all, you wouldn't want to let your friend know you fell short of your weekly savings target.
5. Reward success and don't be too hard on failure.
Saving money can be hard work and it's important to keep yourself in a positive state of mind. If you fall short of your personal commitments for saving one week, don't beat yourself up.
Figure out why you didn't reach your goal and work to do better the next week. If you're too hard on yourself, you may get discouraged and give up.
At the same time, be sure to reward yourself when you do a good job. Maybe if you hit your saving commitment four weeks in a row, you could reward yourself with a nice dinner out or a trip to the movies.
This will make saving money seem more fun.
Reaching your financial goals will be a lot of hard work, but if you can keep yourself motivated to save better with effective personal commitments, you're giving yourself the best chances for success.
Good luck and save often.
Photo source: americasgreatdeals.com