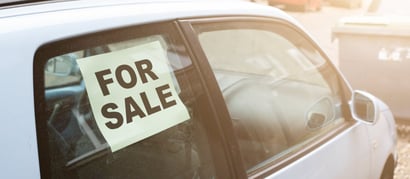 High mileage can be a sign that a car is nearing the end of its life. If it breaks down and the repair costs are higher than the car's value, you may decide to stop paying the car loan. Lenders don't like that, so some put mileage restrictions on cars they'll make loans on.
But auto loans with no mileage restrictions can help you get into a low-cost vehicle. An old, used car with a lot of mileage is usually a lot cheaper than a newer car, but it may not be as easy to qualify for a loan when buying an old car.
The auto loan companies we recommend help people, including helping borrowers with poor credit, buy cars without such restrictions. However, individual lenders that partner with the lending networks below may have their own restrictions, so be sure to ask about them when applying for a car loan.
Best Auto Loans With No Mileage Restrictions
You can get a car loan at many places, including banks, credit unions, auto dealers, and subprime lenders that focus on lending to people with bad or no credit. The loan amounts can be for a new car loan, lease buyout, or to refinance your current auto loan.
Our recommendations are online lending networks that connect car buyers with loans for used or new cars, either through a car dealer of your choice or through specific local car dealers that provide in-house financing. Loan applications can often be preapproved online and a car can be chosen to match your budget on the same day.
PenFed Credit Union is the lone direct lender of the group, and its requirements say automobiles must have fewer than 125,000 miles to qualify for financing.
The lending networks provide multiple quotes for you to easily compare offers and find the best one for your car-buying needs. You'll be asked to provide your credit score, monthly income, and monthly recurring debt, among other things.
Our top recommendation, Auto Credit Express, doesn't say on its website what kind of vehicle requirements must be met for its loans, including limits on mileage or minimum credit score required. But a blog post says that car dealerships that work with subprime lenders have their own eligible vehicle requirements. These include vehicles with less than 100,000 miles and those 10 years old or newer.
What Are Auto Loans With No Mileage Restrictions?
Many banks that issue used auto loans have restrictions that limit the make, model, or mileage on a preowned vehicle. Other lenders allow high mileage on a car you want to finance, which can make it a lot easier to buy a car with high mileage.
Having bad credit, however, can make it difficult to find loans with mileage restrictions on your financed car. If you have good or excellent credit, lenders are more likely to not care as much about how many miles the car you want to buy has on it. You're still likely to repay the loan, they reason.
Subprime lenders, on the other hand, typically only finance cars with less than 100,000 miles on the odometer, regardless of the model year, according to Auto Credit Express. Some will only offer an auto financing option for a new car or used vehicle 10 years old or newer, and some stick to cars that are seven years old.
Along with those restrictions, subprime lenders also typically set a minimum amount to be financed, usually starting at $5,000.
Can I Get an Auto Loan With Bad Credit?
Yes, many lenders and lending networks are willing to work with people with poor credit.
One big reason why is that a car loan is a secured loan. The car is the collateral for the loan. Don't make a payment, even if you have excellent credit, and the car can be repossessed so the lender can sell it and recoup some of its losses.
This likely won't happen if you miss one payment and immediately contact your lender to make the loan payment, but it's an option for the auto loan lender.
That collateral can allow lenders to be more willing to work with people with low credit scores. The lending networks that we've recommended work with lenders that specialize in helping people with poor credit, and they make it easy to apply for and receive loan offers from a number of lenders, including local car dealers.
Why Do Lenders Have Mileage Restrictions?
Some lenders limit mileage because they want a financed car to be dependable. Older cars with high mileage aren't as reliable as newer cars with fewer miles. They also have a greater chance of breaking down and needing expensive repairs.
Some cars last longer than others, so it's worth doing some research before you shop for a car. Choose one that's reliable and isn't known for being in a mechanic's shop for a long time. Taking care of your car by having regular oil changes and following the manufacturer's maintenance guidelines should help, though you may not get to the 3.04 million miles that a 1966 Volvo P1800 owner got to get his car the Guinness World Record for highest mileage.
A typical passenger car should last 200,000 miles or more, according to the nonprofit Car Care Council. If you buy a car with high mileage, such as 100,000 miles or more, you could still get a lot of miles out of it, but some lenders may avoid such high mileage cars.
Can I Finance a Vehicle With Over 100,000 Miles?
Yes. Some banks will finance vehicles with high mileage because they understand that vehicles last longer than they used to. A private party auto loan, where you're buying a car directly from the owner, may typically only be available to credit union members or bank customers.
Private car sales are often for cars that have high mileage, so your options may be limited. A personal loan is one loan option.

Getting a private party auto loan may be more difficult if you have poor credit. A vehicle loan is more likely from a lending network, which will either refer you to lenders that you prequalify for, or to a dealership that works with subprime lenders.
What Credit Score Do I Need to Get an Auto Loan?
Among FICO scores, which are used most often by lenders, a credit score at or below 579 is considered bad credit. A subprime lender may consider your loan application if your poor credit score falls at or below 400, though it may be difficult.
Here are some things you can do to improve your loan approval chances:
Trade-in your vehicle. This lowers your purchase price which results in a lower loan amount.
Make a down payment. The bigger the down payment you can make, the lower your loan will be. It shows that you have a financial stake in the loan beyond loan payments.
Get a cosigner. This is someone with better credit than you who guarantees repayment of the loan. If you miss a payment or default on the loan, the cosigner must make payments. Their credit score will drop with yours if you do this.
The interest rate and terms for a car loan if you have a low credit score will likely be more than they would be for someone with a high score, so check to see what the monthly payment is and that you can afford it. Also, factor in the loan term since longer loans will cost you more than shorter ones.
Car.Loan.Com says that the annual percentage rate, or APR, that its customers get is as high as 25%, depending on where they live, vehicle type, and credit history.
Is it a Bad Idea to Buy a Car With Over 100K Miles?
Buying a high mileage car, which is about 100,000 miles or more, can be a good idea if it's a good car that has had regular maintenance recommended by the manufacturer and has a history of being a reliable car. Some key items should be replaced at 100,000 miles, such as belts and brakes.
The most reliable cars of 2022, according to Consumer Reports, are:
1. Lexus GX
2. Kia Niro EV
3. Toyota Prius Prime
4. Toyota Prius
5. Cadillac XT5
6. Mazda MX-5 Miata
7. Honda Insight
8. Toyota Highlander
9. Subaru Crosstrek
10. Mazda CX-9
The average car costs $1,400 to maintain up to 25,000 miles. Costs then rise rapidly to $4,100 at 100,000 miles, when maintenance costs start flattening, according to a car mechanic website.
To find a car with low mileage, you may have luck looking for a car coming off its lease. They're usually limited to 10,000 miles or less per year, and after the lease ends in three years, you may be able to buy a car that the previous driver didn't put many miles on.
What Interest Rate and Monthly Payment Should I Expect?
Car loan interest rates aren't as low as they were in recent years. As of April 3, 2023, Bank of America advertised these rates:
New car (dealer): 5.79% APR
Used car (dealer): 5.99%
Refinance: 6.79%
Buy out your lease: 6.59%
Private party: 8.69%
Those are starting rates from a traditional lender and are likely for qualified borrowers who have at least good if not excellent credit. Finding a lower interest rate may be difficult if your credit report has late payments, high debt, and other problems. Still, it gives you an idea of what the lowest auto loan rate could be.
A subprime borrower could see rates that are double or triple the starting rates, up to about 28% APR. Car loan funding for people with poor credit can vary, so it's worthwhile to shop around for the best rate. Online marketplaces, such as the ones we've recommended, can help by providing a number of price quotes.
As for the monthly payment, the biggest factors that determine it are:
Down payment
Loan length
Loan amount
Without a down payment, a loan will cost more because the loan amount will be higher. Some car loans last seven years, which can lower the monthly payment, but you'll also end up paying more in interest.
You may get a slightly lower auto loan rate by making an automatic payment each month on the loan balance, as you may be doing with a credit card bill. It's like having direct deposit for your paycheck to your bank account, with the automatic payment moving from your bank to your lender each month.
Before signing any loan documents, make sure you understand the loan term, what the monthly payment will be, and know what you can afford. If you can afford it, a shorter loan with slightly higher payments will save you money in interest paid over a longer loan with lower payments.
Your Best Options for Auto Loans With No Mileage Restrictions
Auto loans with no mileage restrictions can make it easy to buy used, high mileage cars that are often cheaper to buy than new cars. Older cars can be more likely to break down and need repairs, but if you maintain your car regularly, then the maintenance costs should help prevent major repairs later.
Online marketplaces can help you get several price quotes from lenders, giving you a chance to compare loans and find a competitive rate without having to shop individually for them. Approval can be quick enough to allow you to drive away from a dealership with a car in 24 hours.
Advertiser Disclosure
BadCredit.org is a free online resource that offers valuable content and comparison services to users. To keep this resource 100% free for users, we receive advertising compensation from the financial products listed on this page. Along with key review factors, this compensation may impact how and where products appear on the page (including, for example, the order in which they appear). BadCredit.org does not include listings for all financial products.
Our Editorial Review Policy
Our site is committed to publishing independent, accurate content guided by strict editorial guidelines. Before articles and reviews are published on our site, they undergo a thorough review process performed by a team of independent editors and subject-matter experts to ensure the content's accuracy, timeliness, and impartiality. Our editorial team is separate and independent of our site's advertisers, and the opinions they express on our site are their own. To read more about our team members and their editorial backgrounds, please visit our site's About page.