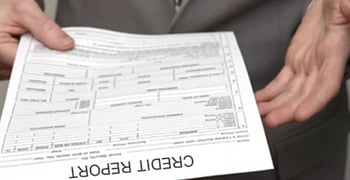 Experts share their tips and advice on BadCredit.org, with the goal of helping subprime consumers. Our articles follow strict
editorial guidelines
.
One of the most commonly asked questions we get regarding credit reports and scores is: How often does your credit report change?
Well, the answer is your credit report and credit score can change as often as daily, depending on the activity and type of information generated.
For example, when you apply for a loan or a new credit card, the creditor will electronically inquire into your credit. When this inquiry into your credit report is made, it is immediately added to the events in your credit history.
For example, if more than one report is made in a 24-hour period, the credit bureaus may deduct points from your credit score that very day.
Other events that can cause an immediate negative change to your credit report are:
Defaults or write-offs on loans
Liens or judgments made against you
Late payment past 30 days
Rapid increase in credit card balance
Filing for bankruptcy
Closing a credit card or cards
"Regularly check your credit report

for any inaccurate information."
You may be thinking:
"That means any good information or data that gets reported will immediately positively impact my score, right?" Unfortunately, this is not usually the case.
The credit bureaus typically want to see patterns or good behavior or activity before they will change a score upward. They will almost always err on the side of caution.
Another thing to remember is older data on your credit report has less of an impact as it ages. If you do have negative events, time will eventually take care of them for you.
The thing to do is to make sure your current and future credit and debt events are positive and reflect good habits.
Finally, be sure to regularly check your credit report for any inaccurate or incorrect information about you.
If you do find something you feel is in error, you should submit a challenge directly to the bureau or bureaus that reported it. This is one thing that can immediately change your score in a positive direction!
Photo source: marginalizingmorons.blogspot.com