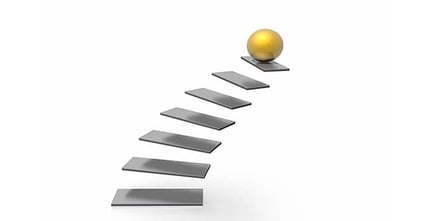 Experts share their tips and advice on BadCredit.org, with the goal of helping subprime consumers. Our articles follow strict
editorial guidelines
.
A smart consumer always keeps an eye on their credit score and maintains some degree of financial responsibility.
In each country there are different rules to calculate credit scores.
If you keep these easy steps in mind, they will help you achieve a higher credit score.
1. Understand the calculating methods of each country and company.
You should focus on the ratios, types of credit and payment history.
If these are good, then you will get a higher score, which will help you to achieve your financial goals.
2. Verify your credit history and look for any inaccuracies.
Sometimes mistakes happen and this will affect your credit score. Get a copy of your credit reports and check it properly.
3. Using credit.
If you use credit only when you have to, it helps you avoid a dependency on credit.
When you start relying on credit, bad things happen. You become accustomed to having an additional source of cash if needed.
Using more than your available credit can be catastrophic to your credit score.
This sends the wrong signals to borrows and lets them know you are risky and potentially irresponsible with your spending habits.
Credit card companies check your monthly or yearly income and expenses along with the limits to get an accurate picture of your situation.
To get favorable score, use your card and pay off the balance each month.
Using credit wisely is key. It is not bad to have credit cards. They can become a problem when you do not use them wisely.
"Time is the key

feature of the game."
4. The necessary part of the equation is the time.
It takes time to build up a score.
If you have old accounts on your credit report, do not close them just for the sake of closing them. You will impact your debt to credit limit, as well as your credit history.
Credit takes a long time to be built up, but that time can be knocked down relatively quickly.
5. Payment history and outstanding loans.
These are also considered in calculating your credit score.
Most credit card companies pay a significant amount of attention to this. A high percentage of your score revolves around these key factors.
6. Credit utilization.
Also known as debt to credit limit, credit utilization is a significant factor for determining score, as well as how much credit the company will extend to you.
In this case, a higher ratio is not good. The higher the amount of debt you have to available credit, the lower your credit score will be.
Having a good debt to credit ratio attracts most of the companies, and you will likely get favorable credit/loan terms.
By following the above key points, you can get a maximum credit score.
Time is the key feature of the game. Use your credit card properly for a period of time and a high score will come to you.
This will help you save money on loans when you really need one, including a mortgage or auto loan.
Do a checkup now rather than later to get things straightened out!
Photo: ptwebprofits.com.