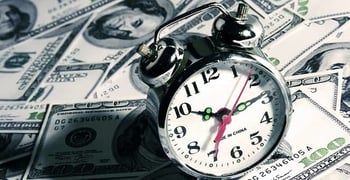 Experts share their tips and advice on BadCredit.org, with the goal of helping subprime consumers. Our articles follow strict
editorial guidelines
.
For many Americans, advance payment loans, sometimes called payday loans, are a way to pay the bills when they have run out of cash before their next paycheck.
While this is not an ideal situation, it's a reality for millions of working Americans each year.
Assuming cash is needed in order to pay bills before they are late, can advance payment loans actually do damage to your credit score?
Let's take a look at how these loans work:
Advance payment loans are usually very short in duration. They can be for as little as a few days, although most are between seven and 21 days.
They also charge a very high rate of interest for such a short duration. Although some states limit the amount of interest that can be charged by advance loan centers, many do not.
Payday or advance payment loans are also usually structured in a way that the money is withdrawn from a valid checking or savings account automatically on the due date. In effect, these loans are like cashing a post-dated check, but it is all done electronically.
What if your payment to the loan center is due and you are not able to make the payment?
"If you make arrangements, you

can usually extend your loan."
That is when your credit score becomes vulnerable.
There are few creditors more strict than payday loan centers. In fact, a single missed payment could be enough to generate a report to the credit bureaus.
Of course, this will cost you even more in fees and interest charges.
The bottom line is paying your bills on time is crucial to maintaining a good credit score. If the only way to do that is by taking out an advance payment loan, then be very careful about paying that loan back on time.
Most credit experts, myself included, do not recommend advance payment or payday loans for the majority of people, as they are a slippery slope toward deep debt and high interest charges.
If you do find yourself in need of a short-term loan in order to avoid missing a bill payment, try to find an alternative source.
Some suggestions include borrowing from a friend or family member, using a credit card with a zero or low interest rate or simply negotiating with the lender for an agreed upon late payment.
Doing this will not hurt your score if you make your delayed payment as scheduled.
Photo source: iwritelifestyle.com.